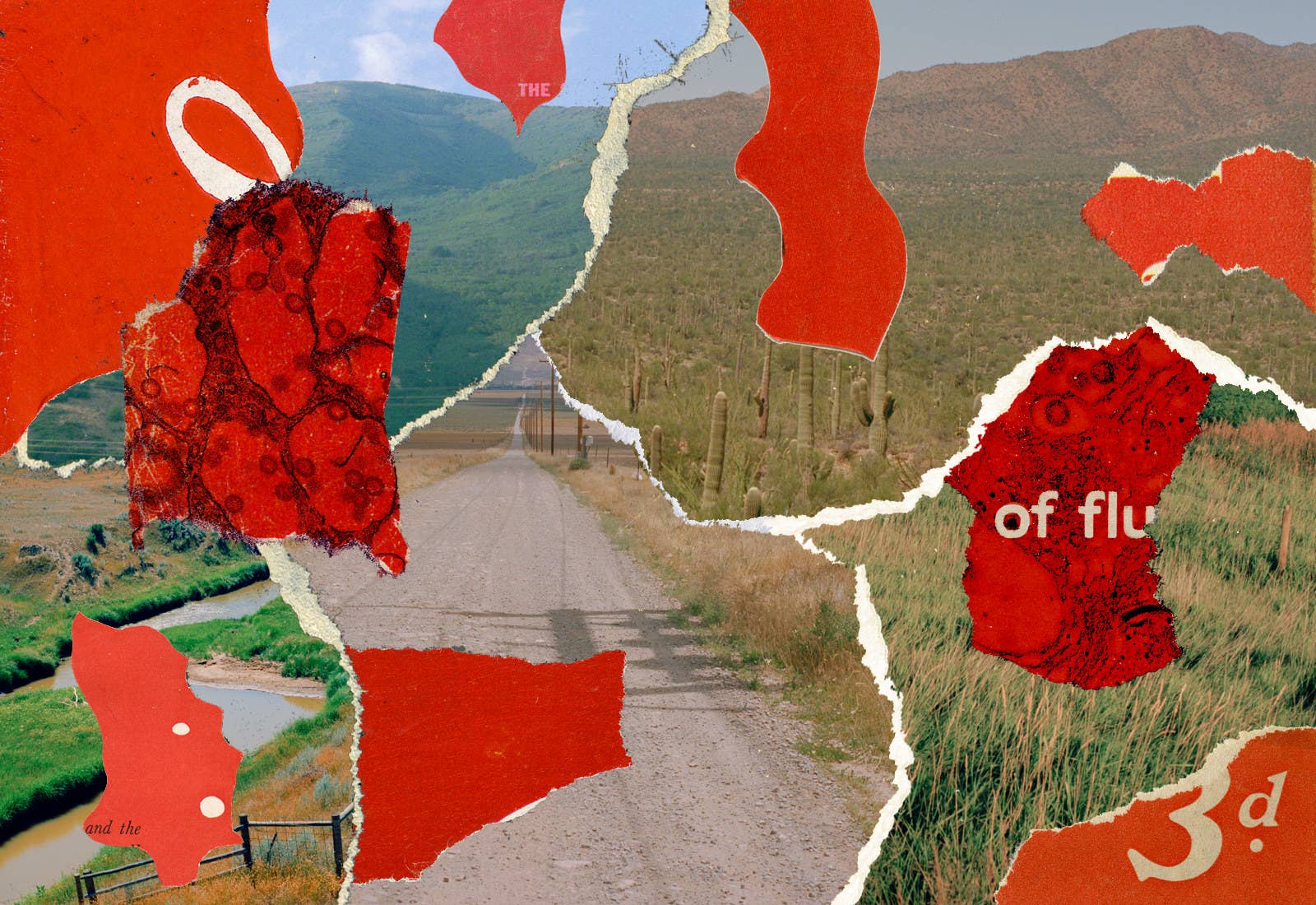 For days Alyssa Gonzalez was bedridden with a fever, a sore throat, loss of appetite, shortness of breath, and a rash all over her body.
The 18-year-old went to the emergency room twice, but doctors couldn't figure out what was wrong.
Eventually, Gonzalez felt good enough to work, but while taking a customer's order at a Starbucks one morning this July, the California teen lost her eyesight. She stumbled to the back of the cafe, running into things along the way, and sat down until she could see again.
"It was like I was blind," Gonzalez recalled. "It was awful."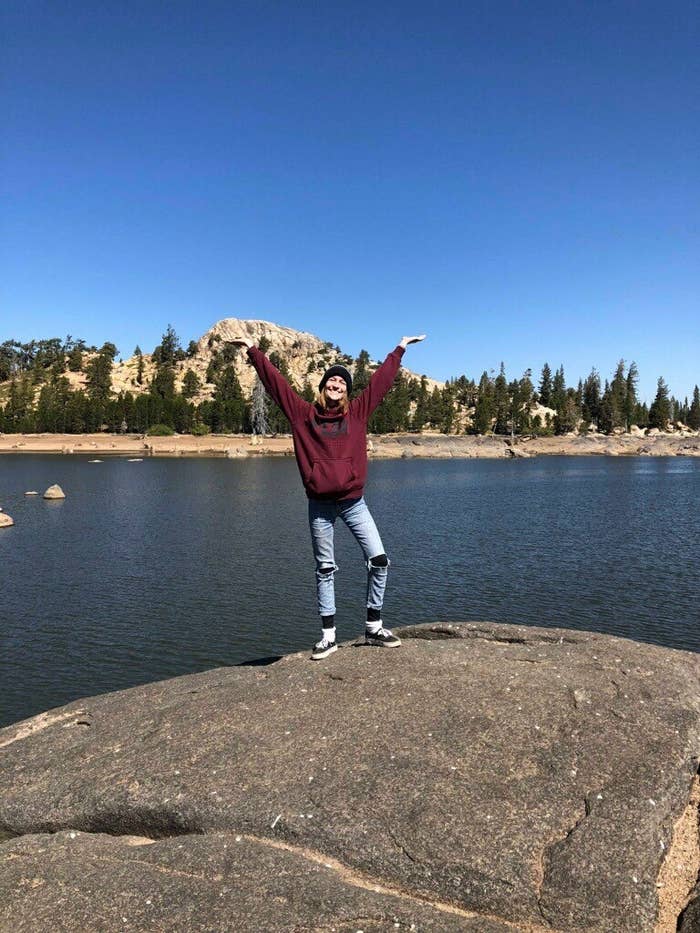 That afternoon, she and her mom went to the emergency room for the third time in two weeks. This time doctors figured out the real culprit: valley fever, a fungal disease that infects an estimated 150,000 people in the US each year and has been on the rise in California.
Valley fever, also called coccidioidomycosis, is caused by a fungus commonly found in hot and dry regions of the southwestern US, particularly California and Arizona. People can become infected by breathing in microscopic fungal spores made airborne by wind, construction, and other soil-disturbing activities.
The Golden State saw 7,466 cases of the disease last year — the highest number reported since it started tracking valley fever in 1995. And now experts fear climate change will cause the fungus to spread across the western US and infect more people as the earth continues to warm.
"It's a big potential risk factor for the organism moving to new areas, and certainly in the areas where it's established we could see a massive dose of spores in the air that we hadn't seen previously," said Bridget Barker, an assistant professor of biology at Northern Arizona University.
Valley fever could spread to much of the western US in response to climate change
A forthcoming study by scientists at the University of California, Irvine projects that the area where Coccidioides, the fungus that causes valley fever, is endemic could more than double by 2095, and the average annual number of cases of the disease could increase by 51%.
The fungus is known to thrive in areas with warm temperatures and dry soils. In order to forecast where it could spread in the future, researchers looked at county-level climate projections and compared those to the conditions where valley fever is currently endemic, Morgan Gorris, a PhD candidate in earth system science at UC Irvine and lead author of the study, told BuzzFeed News.
Weather conditions in much of California's Central Valley, south central Arizona, and western Texas meet these thresholds, but over time, areas like the Dakotas, eastern Montana, and eastern Oregon could see climate conditions that support the growth of Coccidioides, according to the new study.

Gorris said that with the exception of the northern Pacific Coast and the Sierra Nevada and Rocky Mountains, "most of the western United States will be endemic to valley fever."
An unexpected discovery in eastern Washington
According to the Centers for Disease Control and Prevention, Coccidioides is known or suspected to live in seven states: California, Arizona, Utah, New Mexico, Nevada, Texas, and Washington.
The information is largely based on studies from the late 1940s and early 1950s but was recently updated to add a portion of eastern Washington after scientists found the fungus in an area where three people spent time before getting sick.
Through laboratory testing, officials were able to confirm that the same fungal strains collected from the dirt were the ones that caused the infection, according to a report on the discovery.
It's unclear how the fungus got there.
"It's probably in other states, too," said Antje Lauer, a professor of microbiology at California State University, Bakersfield.
The climate model estimates that portions of 12 states are possibly endemic for valley fever and that by the end of the 21st century, that number will swell to 17.
Barker, who has been looking for the fungus in Montana, said there are two hypotheses for how changes in climate could make Coccidioides more prevalent in the US: The fungus will establish itself in new regions as they become more suitable to the organism, or the fungus already exists in a lot of these places at low levels and will be able to expand as the climate becomes hotter and drier.
"We really have to do a lot more work to find out if this organism is more widespread and just really rare in the environment," Barker told BuzzFeed News.
Lauer, whose research is focused on why the fungus is endemic in certain areas and not others, said that not only is climate change likely allowing valley fever to expand, but more people are moving into areas where the fungus lives.
"How far east and north it will expand depends on how the climate develops and how construction goes on," she said.
A disease with no cure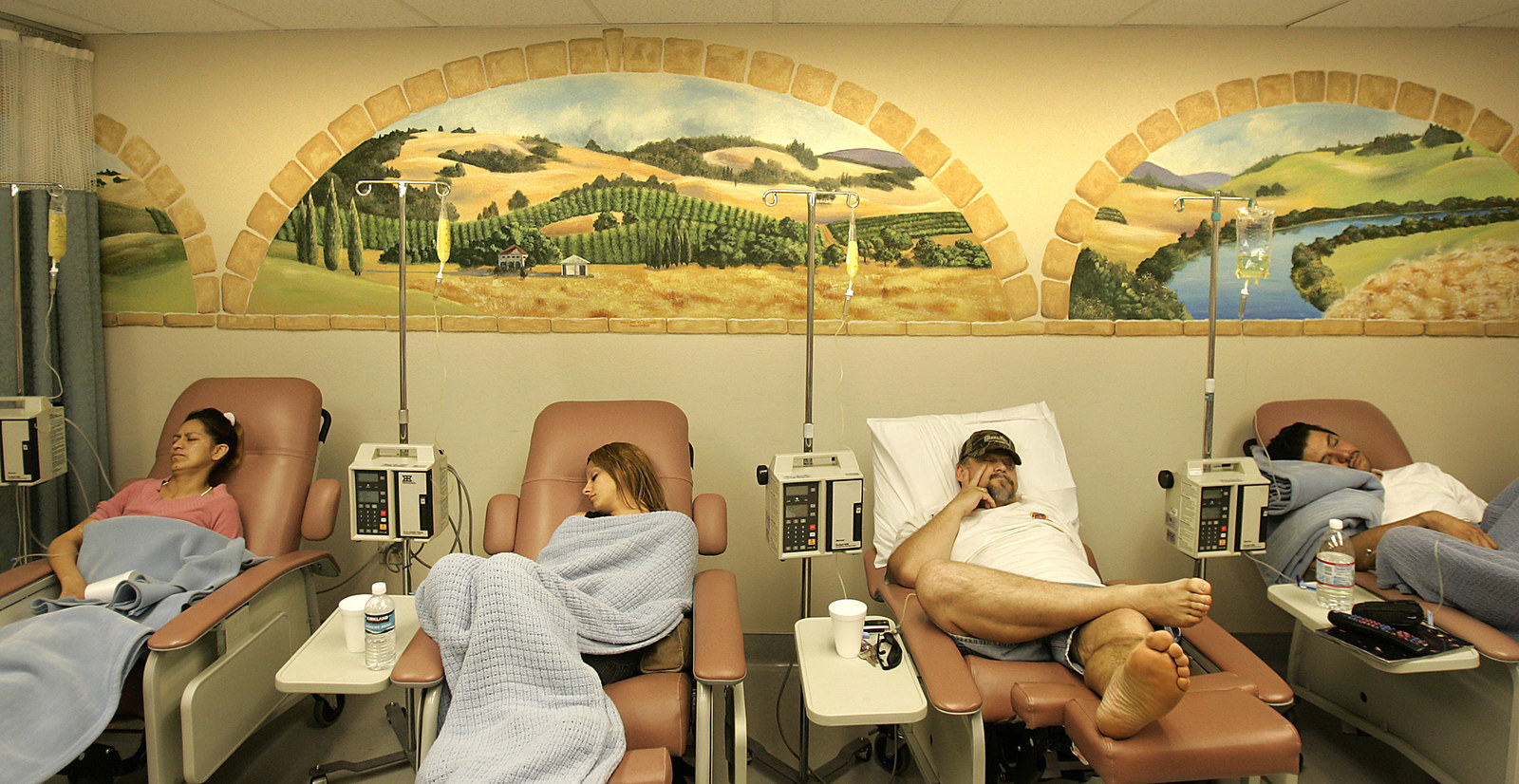 While most people who inhale valley fever spores don't get sick or develop flu-like symptoms, others might experience more severe reactions, including fatigue, coughing, fever, shortness of breath, headaches, night sweats, weight loss, joint pain, and rashes. Symptoms can last for a few weeks or several months, and some people have to take antifungal medication for a year.
For a small number of people, the infection can spread to other parts of the body, such as the skin, bones, or joints. If it reaches the brain or spinal cord, valley fever can cause meningitis, which can be fatal.
"The disease is just awful," said Barker, a Flagstaff, Arizona–based soil scientist whose husband and dog both contracted valley fever after a camping trip. "It's really devastating for, fortunately, a small subset of patients, but nonetheless, those people have very severe, lifelong consequences from this disease."
There is no cure or vaccine for valley fever, and misdiagnosis is common because many physicians aren't familiar with the disease.
Gonzalez's doctors initially thought she was having an allergic reaction and sent her home with Benadryl. During her second visit, they gave her antibiotics for pneumonia. It wasn't until her third trip to the emergency room that they prescribed the antifungal medication used to fight the infection.
"A lot of people don't know about it, and so they'll go weeks, if not months, either not seeking treatment or receiving the wrong type of treatment — i.e., antibiotics, which do not work on fungi," said Ian McHardy, assistant professor of medicine and director of the Coccidioidomycosis Serology Lab at the University of California, Davis.
McHardy told BuzzFeed News that the antifungal medications used to treat the disease are not "curative."
"It's really just we're treating the symptoms essentially to the best of our ability," he said.

A big problem for a small population


While valley fever is not contagious between humans, the fungus can infect anyone and is most common in adults ages 60 and older. Pregnant women, people who have diabetes, and people with weakened immune systems are more at risk.
The CDC has not finalized the number of valley fever cases reported nationwide last year, but a spokesperson for the agency said based on data from Arizona and California — which account for about 95% of the cases nationwide — the number of cases in 2017 was likely at its highest level since 2012, when more than 17,800 people got sick.
In 1998, just 2,271 cases of valley fever were reported.
"It's a small problem, but for those people who live in areas where its endemic, it's a real problem," said John Galgiani, director of the Valley Fever Center for Excellence and a professor at the University of Arizona College of Medicine.
Experts say there are probably more cases than reported because most people get better on their own, and many states don't require health care providers to report cases of the disease.
One man wonders if a wildfire made him sick
Chad Reams, a construction worker from Ojai, California, spends a lot of time around dirt and in the desert, so when he was diagnosed with valley fever this spring, he couldn't help but wonder if the massive wildfire that tore through his town in December had something to do with it.
"I've been around desert racing my whole life, I've always been into off-roading and around dust and dirty climate, and I've never had a problem, and then all of a sudden our town is involved in one of the largest natural fires in history and I come up with valley fever," Reams said, referring to the Thomas fire, one of the most destructive fires in the state's history.
The 45-year-old told BuzzFeed News he isn't blaming the fire for getting him sick, but he "would not be surprised if it was a culmination of that mixed with exposure to dirt."
"Maybe my system just couldn't keep up," Reams said.
While health officials in Santa Barbara County, which saw a 67% increase in cases in 2017 compared to 2016, ruled out the Thomas fire as a cause for the uptick, valley fever outbreaks have been linked to natural disasters and weather phenomena before.

A cloud of dust triggered by the devastating Northridge earthquake that struck Los Angeles on Jan. 17, 1994, was blamed for an outbreak of 203 cases of valley fever, including three fatalities, in Ventura County.
In the late 1970s, a windstorm that blew through Kern County in Southern California carried spores as far north as Oregon, sickening hundreds of people and killing a gorilla at the San Francisco Zoo.
Outbreaks of the disease have also been linked to dust storms, construction sites, movie sets, and archeological digs.
Drought and heavy rains may be linked to the increase in valley fever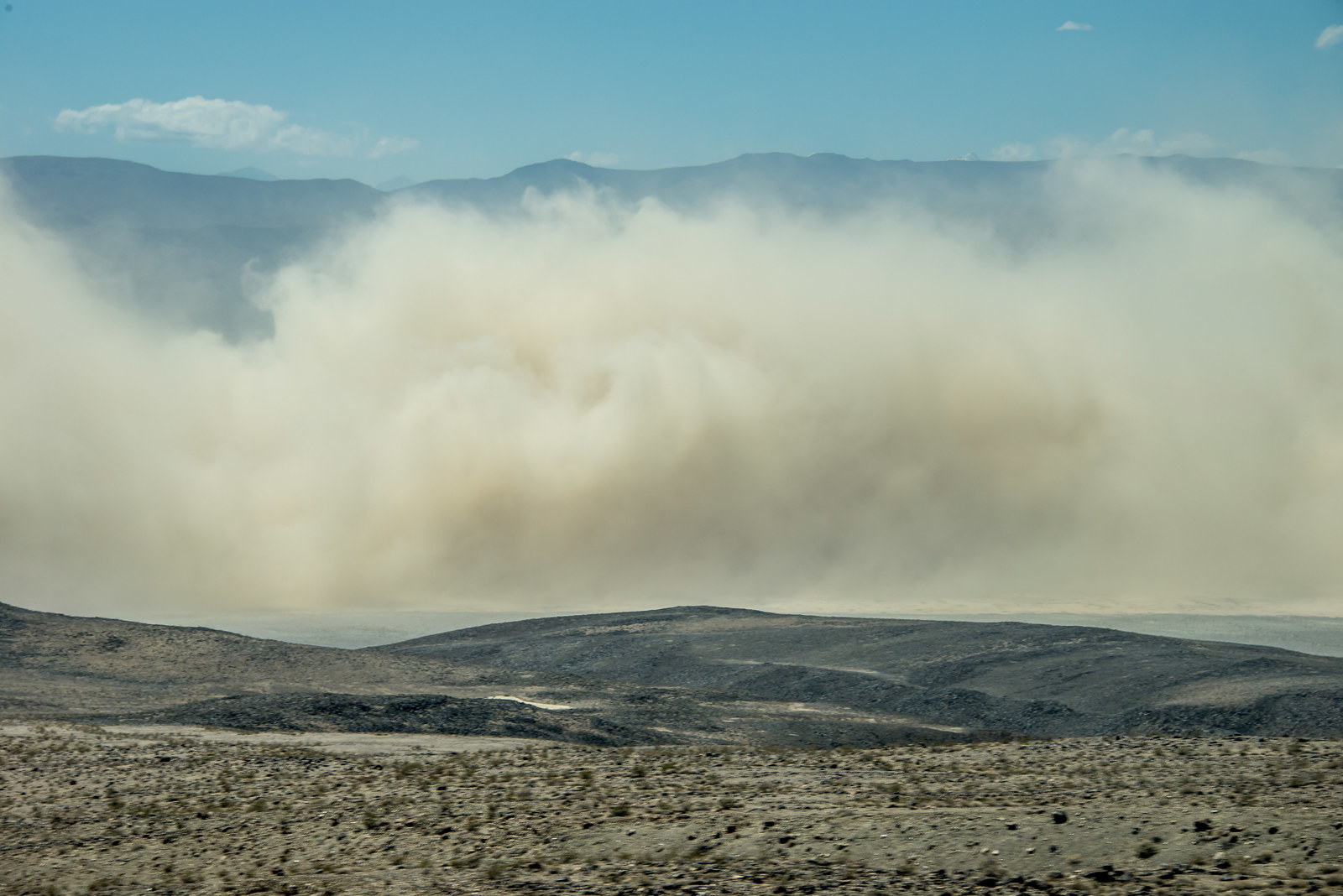 In California, the increase in cases in recent years has been dramatic. The number of infections reported last year was more than eight times as many as the 818 cases reported in 2000. It was the second year in a row that the state saw a record number of infections.

Health officials say it's unclear what caused the most recent increase, but it could be a combination of factors including increased awareness, more people moving into endemic areas, construction, and weather.
California just experienced one of its worst droughts in history, followed by one of its wettest winters, and then a period of little rain and record-hot temperatures.
"That is the perfect condition for this organism," Barker said.
And because climate scientists project California will see more severe swings between extreme drought and heavy rainfall, Gorris said the state could see an increase in the number of cases in dry summers that follow wet winters.
"When it falls back into drought, the spores will become airborne because of dust and lower amounts of rain," she said.
"We can't stop breathing"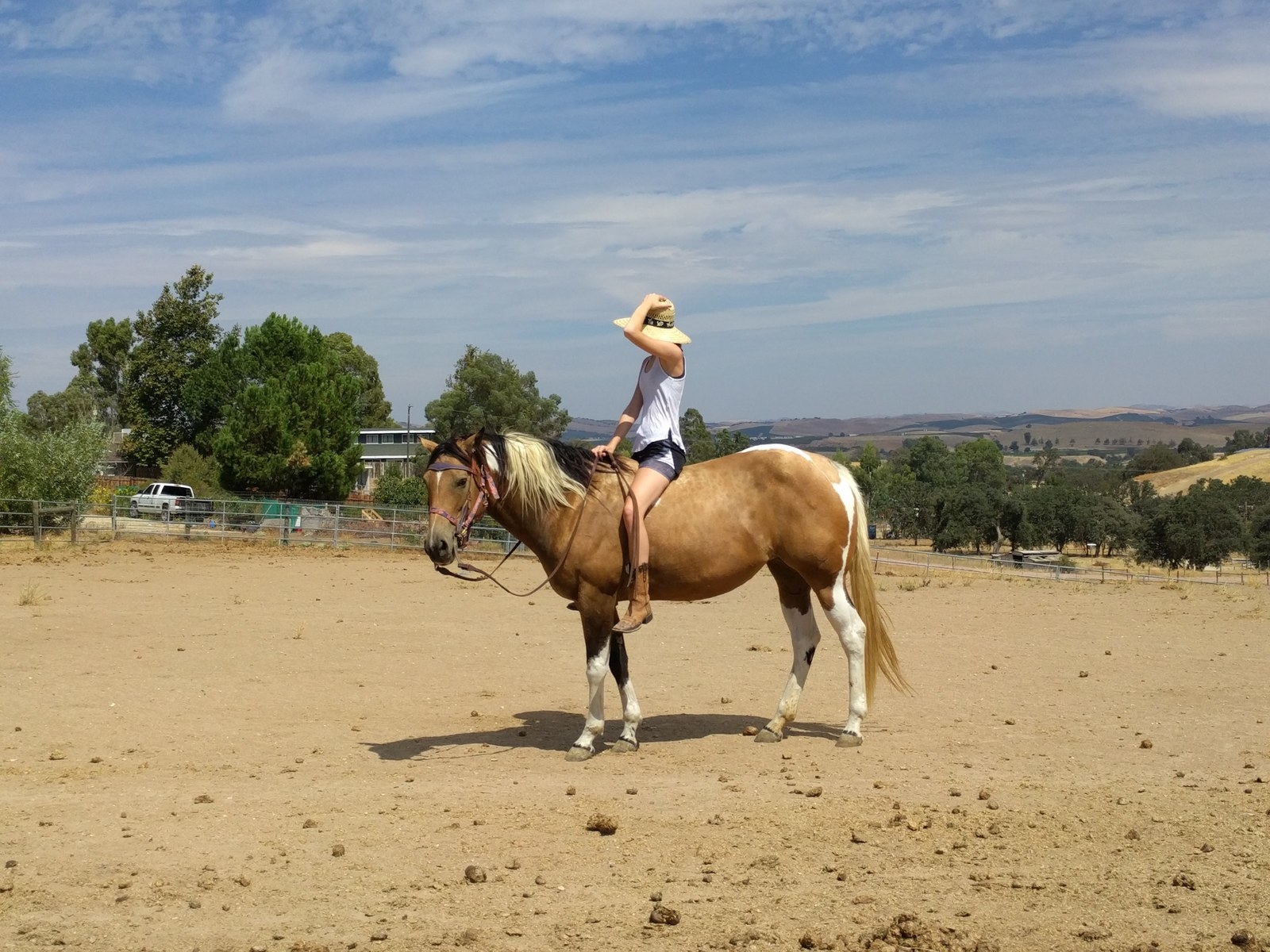 There's not much you can do to prevent infection if you live in an area where the fungus is endemic, but health officials hope increased awareness will help physicians catch the disease and treat it sooner.
"Obviously, we can't stop breathing. There is no absolute prevention technique except for moving somewhere out of an endemic area," said Tom Chiller, chief of the mycotic diseases branch at the CDC. "It's about knowing it's there and thinking about it."
Alyssa Gonzalez's mother, Jennifer, said she didn't know about valley fever before the 18-year-old suddenly got sick. The family has lived in and around Paso Robles, a semirural town in the Central Coast wine country, for about six or seven years, but they don't know where, when, or how Alyssa came into contact with the fungus.
It's possible the fungus is in the soil on their property, which is located off a dirt road.
"It could have been her out cleaning the horse stalls or riding her horse — we're not really sure," Jennifer Gonzalez said.
The 38-year-old mother of three said that while the disease has been hard on Alyssa, who still doesn't have her full energy back and is having trouble regaining weight, there's not much she can do to prevent her kids from getting infected.
"You can't live your life in a bubble," she said. "I can't make my kids live in a bubble on the chance that it could happen to them."
It's unclear how long valley fever will affect Alyssa.
Generally, doctors believe that once you are infected with valley fever you won't get it again because your body has built up a vaccine-like immunity to it, but there have been cases where someone experiences an immuno-compromising episode and the Coccidioides comes back.
"It's like — I want it out," Alyssa said. "I don't like the fact that if I were to get sick there's a possibility of it coming back again, and it could get worse, and then I have to start all over again." ●