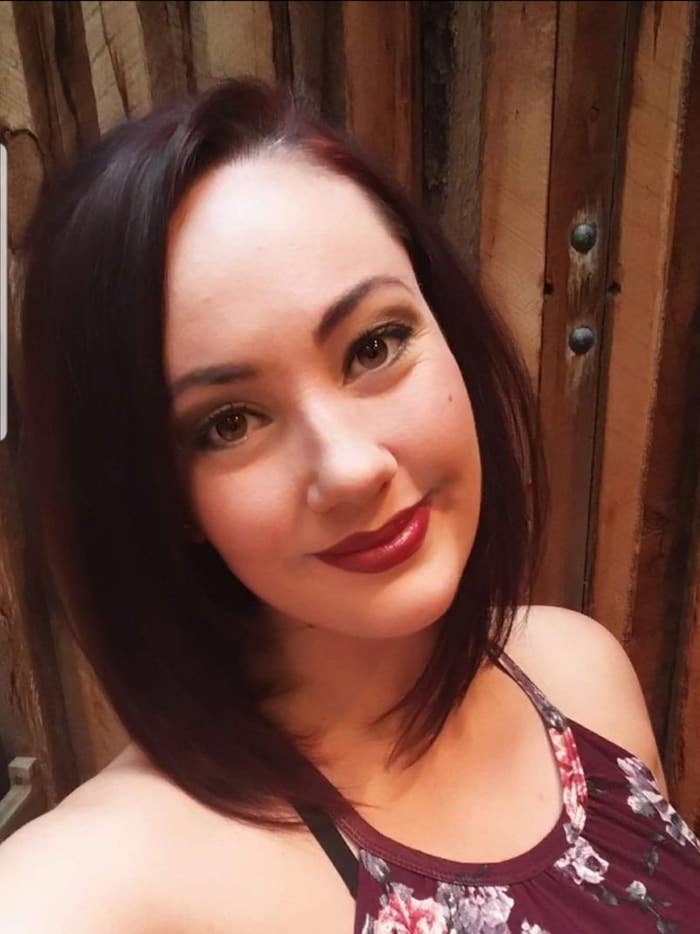 When prosecutors in Utah said there was "insufficient evidence" to file charges against a massage therapist who allegedly sexually assaulted her, Crystal Madill met with them to see if they would reconsider.

Madill had documented evidence from her assault. The nurse who examined her for a rape kit test found a laceration in Madill's anus presumably from when the therapist allegedly stuck his fingers inside her during a massage in February 2017.
But when she brought up the laceration in the meeting, prosecutors told her, "'that could have happened in a bowel movement,' so it means nothing to my case," Madill told BuzzFeed News.
"It was made clear to me that the district attorney's office did not want to take my case," the 30-year-old Salt Lake City woman said. "They didn't feel they could convince a jury."
Now she and three other women are challenging the Salt Lake County District Attorney's Office's decision not to file charges against their alleged attackers under a little-known state law that could set a precedent for victims of crimes across the country.
On Tuesday, the women filed a petition in Utah Supreme Court asking the court to appoint a prosecutor to file criminal charges in their cases, citing a provision in the state's constitution that allows the court to appoint a special prosecutor "if a public prosecutor fails or refuses to prosecute" a case.
University of Utah law professor Paul Cassell, one of the attorneys representing the women, said the petition likely marks the first time anyone in the state has ever tried to use the provision as an avenue for what he called "victim-initiated prosecution."
"There is tremendous outcry in this country when prosecutors have not filed charges," Cassell told BuzzFeed News, adding that he hoped the petition would shed light on similar provisions in other states or encourage other states to adopt one like Utah's.
If their petition is successful, Cassell said it "might pave the path for similar lawsuits in other states" and give victims an opportunity "to review what are currently regarded as essentially unreviewable prosecutorial decisions."
Cassell, a former federal district court judge, argued that in each of the cases there was enough evidence to file charges. Prosecutors declined the women's cases because of evidence issues or prosecutors deemed conviction was unlikely or both, according to court documents.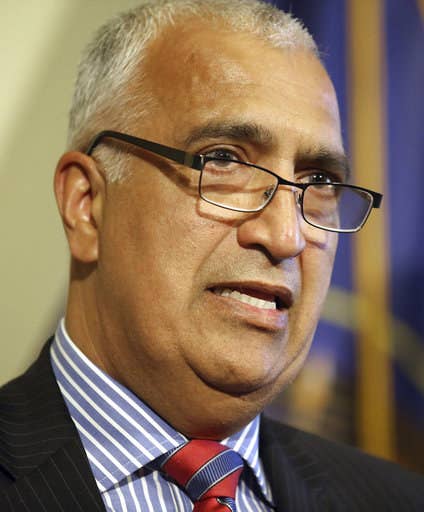 Salt Lake County District Attorney Sim Gill said his office was still gathering information on the four cases in the petition, but that in two of the cases there were "contradictions and concerns from an evidentiary perspective to overcome our responsibility for reasonable doubt."
"That does not mean that the incident didn't happen. That does not mean that a crime did not occur," Gill told BuzzFeed News. "It means that we cannot meet the legal burden by which to present this case and that's our challenge that we have to go through."
Gill said he thought the idea to use the constitutional provision was "intriguing," but said the petition was bypassing other known avenues for the women to be heard and have their cases reconsidered.
"If this is a secondary review it can go to my division chiefs," Gill said, adding that he is also willing to meet with victims, and the Utah Attorney General's Office can also review cases. "If you're not happy with any of that at least in Utah you can also petition for a grand jury."
In at least one of the cases, the attorney general's office declined to prosecute the case, but its review was based only on whether the district attorney's decision constituted "an abuse of discretion," noting that "a high degree of deference" is given to local prosecutors, according to documents.
The district attorney's office reviewed three of the cases a second time and the parents of one of the victims even met with Gill himself, the family told BuzzFeed News. The additional reviews did not change prosecutors' decisions.
One of the women, identified as Jane Doe 1 in the petition, said prosecutors' decision not to file charges against her attacker made her feel unsafe.
"It made me frightened because it made him more empowered," Jane Doe 1, who did not want to be identified, told BuzzFeed News.
The now 18-year-old college freshman alleged that a family friend and classmate raped her in the basement of her family's home when she was 17. The attack and the lack of action made it difficult for Jane Doe 1 to finish her senior year of high school.
"While at school there was always the possibility of running into her perpetrator," her attorney Greg Ferbrache said. "For her emotional benefit, [she had] to stay off campus and focus on graduating so she could move forward."
The decision not to prosecute cases like these is not unique to Salt Lake County.
Experts in sexual violence say under-prosecution of adult sexual assault is a significant problem nationwide, and the reasons why prosecutors decide not to file charges in adult sexual assault cases vary.
Julie Valentine, an assistant professor at Brigham Young University's College of Nursing and a certified sexual assault nurse examiner, said the belief in myths about rape, like that false reports are common that victims fight back during attacks, can make it difficult for prosecutors to take on cases.
"With rape cases, we get all this questioning of the victim which leads to victim blaming," Valentine told BuzzFeed News. "You often do not have witnesses because it's usually just the two people so they're very difficult cases to investigate and to prosecute."
Madill said that when she met with prosecutors about her case they asked questions that felt very judgmental and like they "seemed to know nothing about trauma."
"They were just, like, I don't understand why you would be naked under a sheet in a room with a stranger," Madill said. "I did everything I was supposed to do. Reporting is not easy. Going to the hospital to have [a rape kit test] done is not easy. … To just see all of that effort just to have literally nothing done just doesn't make sense."
Northwestern University law professor Deborah Tuerkheimer said the credibility of an alleged victim is critical in criminal cases and jurors aren't good at judging credibility.
The result is prosecutors rely on an informal "convictability standard" when determining whether to file charges, Tuerkheimer, an expert in gender violence and sexual violence, told BuzzFeed News.
"What is the likelihood I'm going to get a conviction and convince 12 jurors — that's where these biases come into play," she said.
Tuerkheimer said there needs to be more of a willingness to move cases that may trigger long-standing biases and myths about sexual assault forward.
"There are ways to educate the jury about the myths that we're talking about," she said. "Some of that can come through expert witnesses some of that can come through testimony of the victim herself."
Tuerkheimer and Valentine agreed it is valuable for sexual assault victims to have the chance to get a criminal conviction against their alleged attackers, and prosecuting more of these cases could help reduce the overall problem of sexual violence.
"To decrease sexual violence we have to do two things: First we have to encourage victims to come forward to report, second when they report we need to support them and prosecute the cases," Valentine said.
Madill and Jane Doe 1 said the petition has given them hope that justice is possible for them and for other victims of sexual assault.
"I just want this petition to be able to make it easier for girls to come forward in the future and be backed up by the law," Jane Doe 1 said.
CORRECTION
Greg Ferbrache's name was misspelled in an earlier version of this post.