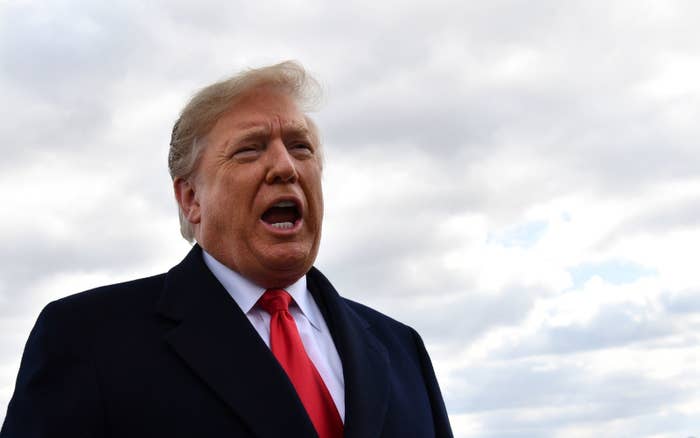 Robert Bowers, 46, a neo-Nazi who hated Jews and pushed a white supremacist agenda online, faces 29 counts of federal charges, including 11 counts of obstruction of exercise of religious beliefs resulting in death, after the Saturday morning shooting at the Tree of Life synagogue in the Squirrel Hill neighborhood.
Soon after the shooting, Trump appeared to place some blame on the synagogue for not having enough security to stop the gunman.
"This is a case where if they had an armed guard inside, they might have been able to stop him immediately," Trump told reporters before boarding Air Force One to a pair of events. "They didn't. And he was able to do things that unfortunately he shouldn't have been able to do."
Later during a rally in Illinois, Trump called the massacre an "anti-Semitic act at its worst" and called for "the destruction" of anti-Semitism.
"The Jews have endured terrible persecution," Trump told the crowd. "They've gone through a lot. And those seeking their destruction — we will seek their destruction."
Thousands gathered for a candlelight vigil in Pittsburgh Saturday night to honor and mourn the victims.
Meanwhile, Trump headed back to the White House, where, apparently, he watched the Dodgers host the Red Sox in Game 4 of the World Series.
The Dodgers were leading the Red Sox 4–0 in the sixth inning but lost the game 9–6 after relief pitchers gave up multiple runs in the eighth and ninth innings.