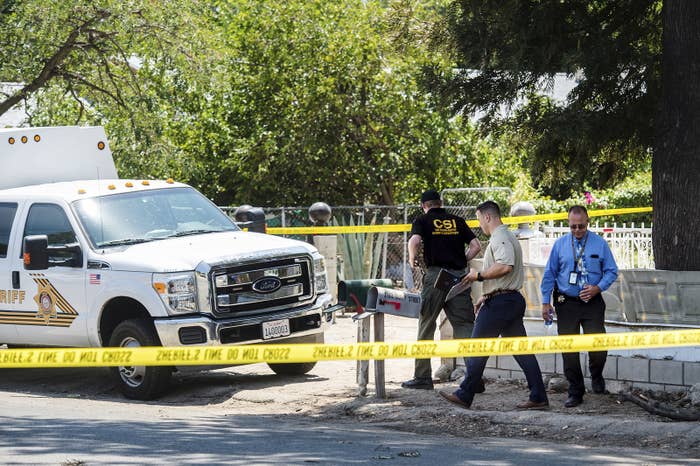 A 2-year-old girl was accidentally shot and killed by her 4-year-old cousin after he got ahold of a gun at their Southern California home Friday morning, officials said.

Deputies responded to the house in Muscoy, an unincorporated area located about 50 miles east of Los Angeles, at about 9:15 a.m. and found the girl with a gunshot wound, according to Cindy Bachman, a spokesperson for the San Bernardino County Sheriff's Department.
The girl was transported to a local hospital where she was pronounced dead, Bachman told BuzzFeed News.
In a statement Friday night, the sheriff's department said investigators have determined that the children's grandfather, identified as Cesar Lopez, "left the gun in an area that was accessible to the children."
Lopez, 53, of Muscoy, was arrested and will be be booked on suspicion of child endangerment and felon in possession of a firearm, officials said.
Investigators believe the shooting was accidental.

She added that several adults were at the residence when the shooting occurred and all were cooperating with the sheriff's officials.
A recent study found that nearly 1,300 children are killed by guns each year and some 5,790 are treated for gunshot wounds. Firearm-related deaths are the third leading cause of death overall among US children, said the American Academy of Pediatrics.
"It's tragic that this happened," Bachman said. "I hope whatever they determine, however this child got a hold of the gun, that people will listen and make sure that it doesn't happen again."
UPDATE
This post has been updated with information about the arrest of Cesar Lopez, the children's grandfather. Investigators said he left the gun unattended.