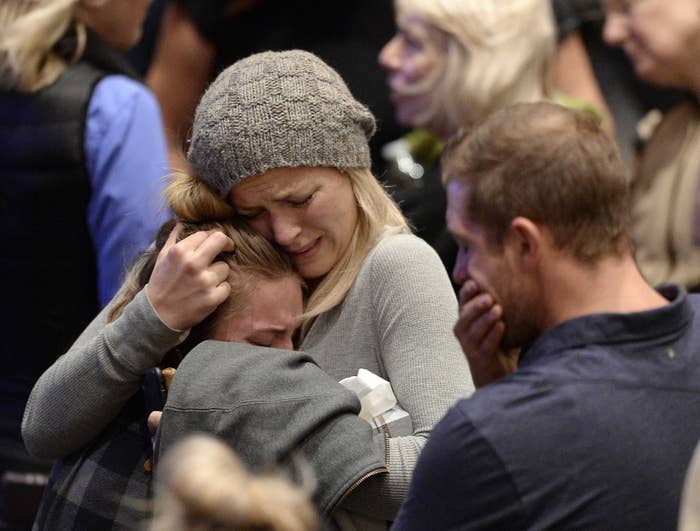 LOS ANGELES — The man who opened fire inside a bar in Southern California killing 12 people posted on Instagram during the massacre that he hoped people would call him "insane" and said that he "had no reason to do it," officials confirmed to BuzzFeed News.
The shooter, 28-year-old Ian David Long, first posted on Instagram at 11:24 p.m., and again at 11:27 p.m., according to ABC News. Officials said the first report of gunfire at the Borderline Bar & Grill came in at 11:19 p.m. and that deputies arrived in three minutes, entering the building at 11:25 p.m.
"It's too bad I won't get to see all the illogical and pathetic reasons people will put in my mouth as to why I did it," Long wrote in the first post, according to ABC. "Fact is I had no reason to do it, and I just thought... fuck it, life is boring so why not?"

In the second post, Long said, "I hope people call me insane" and that "the only thing you people do after these shootings is 'hopes and prayers'... or 'keep you in my thoughts'... every time... and wonder why these keep happening."

Ventura County Sheriff's Capt. Garo Kuredjian told BuzzFeed News the reports were accurate, adding that while he didn't remember the specific times from the posts, it appeared that the gunman wrote them during the massacre.
Kuredjian, who personally reviewed the two Instagram posts, said he couldn't recall specifically what the suspect wrote, but "the things about 'they're going to say I'm insane,' the things about 'they're going to say I'm sorry' or 'thoughts and prayers' — I remember that."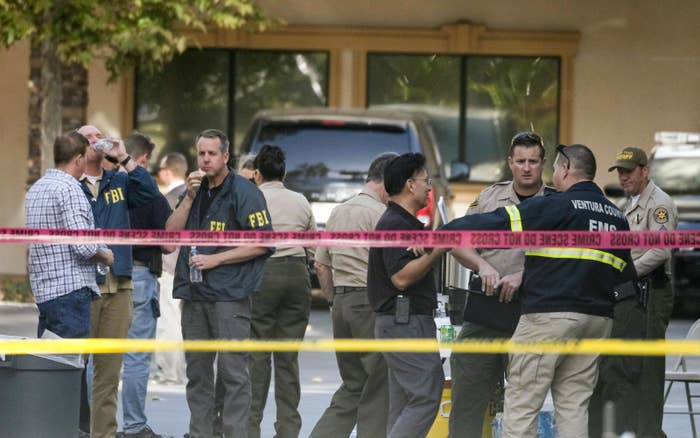 Long, a Marine Corps veteran who lived in Newbury Park, had been in contact with police in the past for a minor traffic collision, for being the victim of a battery at a bar in April 2015, and for acting "irrationally" at his home earlier this year, officials said.

Neighbors said they heard Long argue with his mother loudly and frequently, and a former coach who alleged he sexually assaulted her during a practice 10 years ago described him as being angry and having emotional problems.
Kuredjian said officials were looking into his previous contacts with police, contacts with other people, and everything on his social media accounts as part of their investigation.
"We're going to look at everything he's done online, on the computer — anything and everything that he's been involved in," Kuredjian said. "This is a tragic thing that requires a level of investigation that is extremely extensive."

He added that while a motive is still unknown, officials do not believe at this time that Long knew any of the victims or knew anyone who was inside the building during the event.
"It doesn't look like there's any connection, but obviously that could change," Kuredjian said. "There's no indication that he knew the victims or other people that were inside the bar or were not victimized or weren't shot."