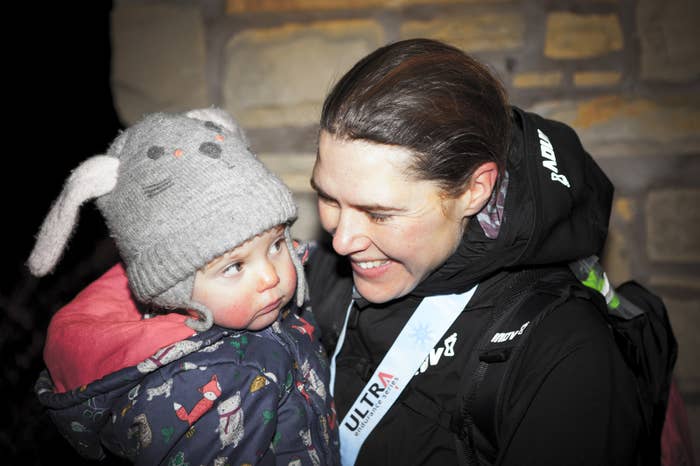 A British ultramarathon runner became the first woman to win a grueling 268-mile nonstop race along England's mountaintops Wednesday night, crushing the course record by 12 hours despite stopping along the course to pump breast milk for her baby.
Jasmin Paris finished the Montane Spine Race along England's Pennine Way in 83 hours, 12 minutes, and 23 seconds — almost 10 miles ahead of the second-place runner, according to race officials.
Paris, a 35-year-old small animal veterinarian from Edinburgh, Scotland, told the BBC that while she had enough frozen milk for her 14-month-old daughter she needed to pump at checkpoints along the route to prevent mastitis, inflammation of breast tissue.
"I had thought I would have stopped breastfeeding by this point and tried when Rowan was 1, but over Christmas she got two viruses and I had to go back to feeding her multiple times throughout the night to soothe her," Paris said.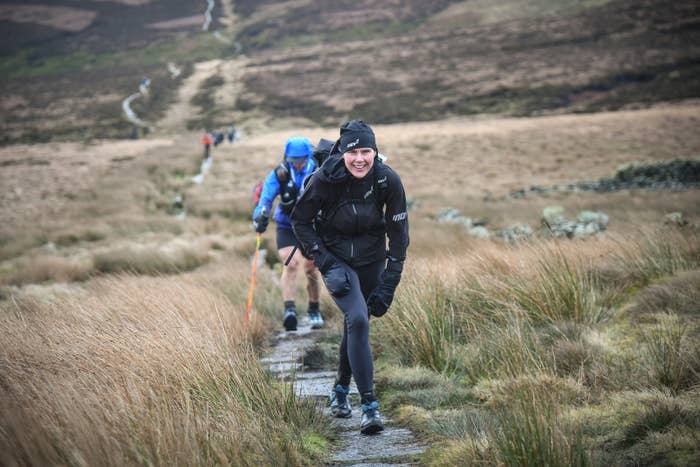 In a Jan. 5 blog post, Paris talked about the difficulties of returning to competitive running after giving birth, saying she dealt with injuries and struggled to find time to train and often did so with little sleep.
"I found it harder and harder to leave my bed for the cold darkness outside, and realised that I needed a new focus," Paris wrote.
To motivate herself, she entered the Spine Race, a competition considered one of the most grueling in the world that she "vowed she would never run" due to the challenging nature of the course, which ascends and descends more than 43,000 feet over the 268-mile trail.
"Everything is starting to hurt now but it's not that far anymore," Paris said during the ultramarathon, according to race officials. "Once I get to the finish, I'll have my little girl there."

When Paris reached the finish line, she appeared elated and relieved to finish the race.
"That was hard," she told a group of supporters who met her, before asking for her daughter.
"She was very bemused to see me on the finish line and has been very clingy today as if she is thinking I might go away again," Paris told the BBC.