ICYMI, the Washington Capitals won the franchise's first Stanley Cup on Thursday, giving the nation's capital its first sports championship since 2004.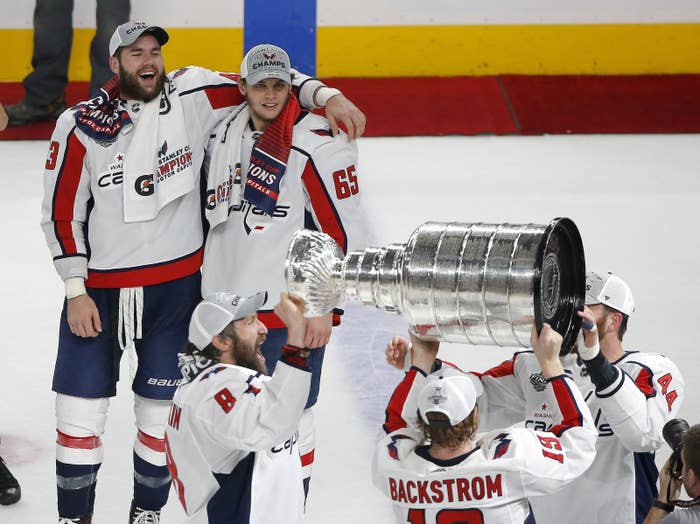 The victory was a long time coming for the ice hockey team, which, in its more than 40-year history, has made the most playoff appearances of any professional sports team before its first title, according to the Washington Post.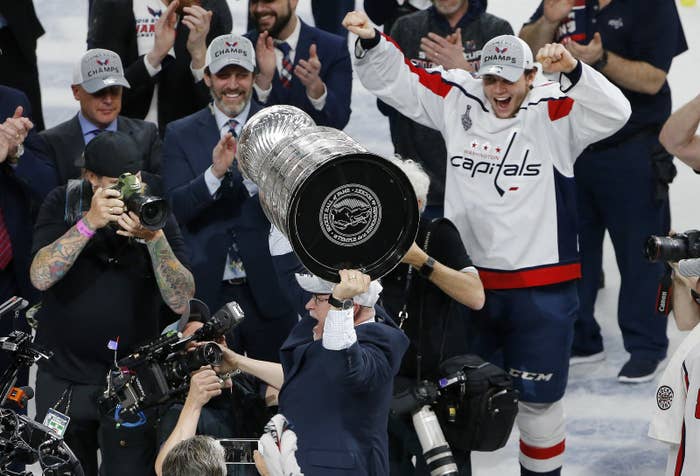 Fans were overjoyed.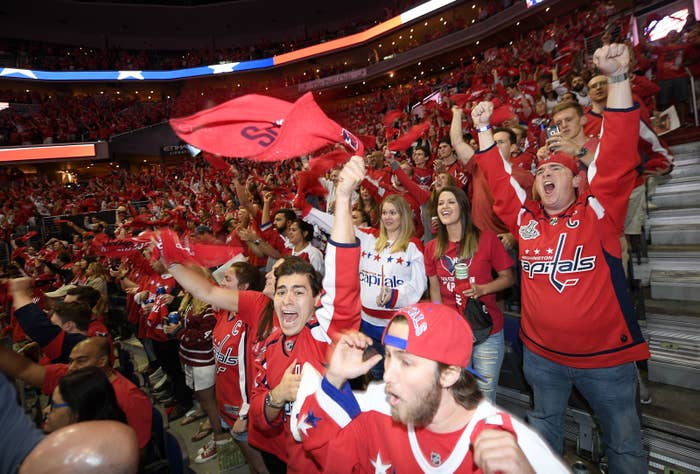 And the players have been partying nonstop since beating the Golden Knights in Las Vegas Thursday night.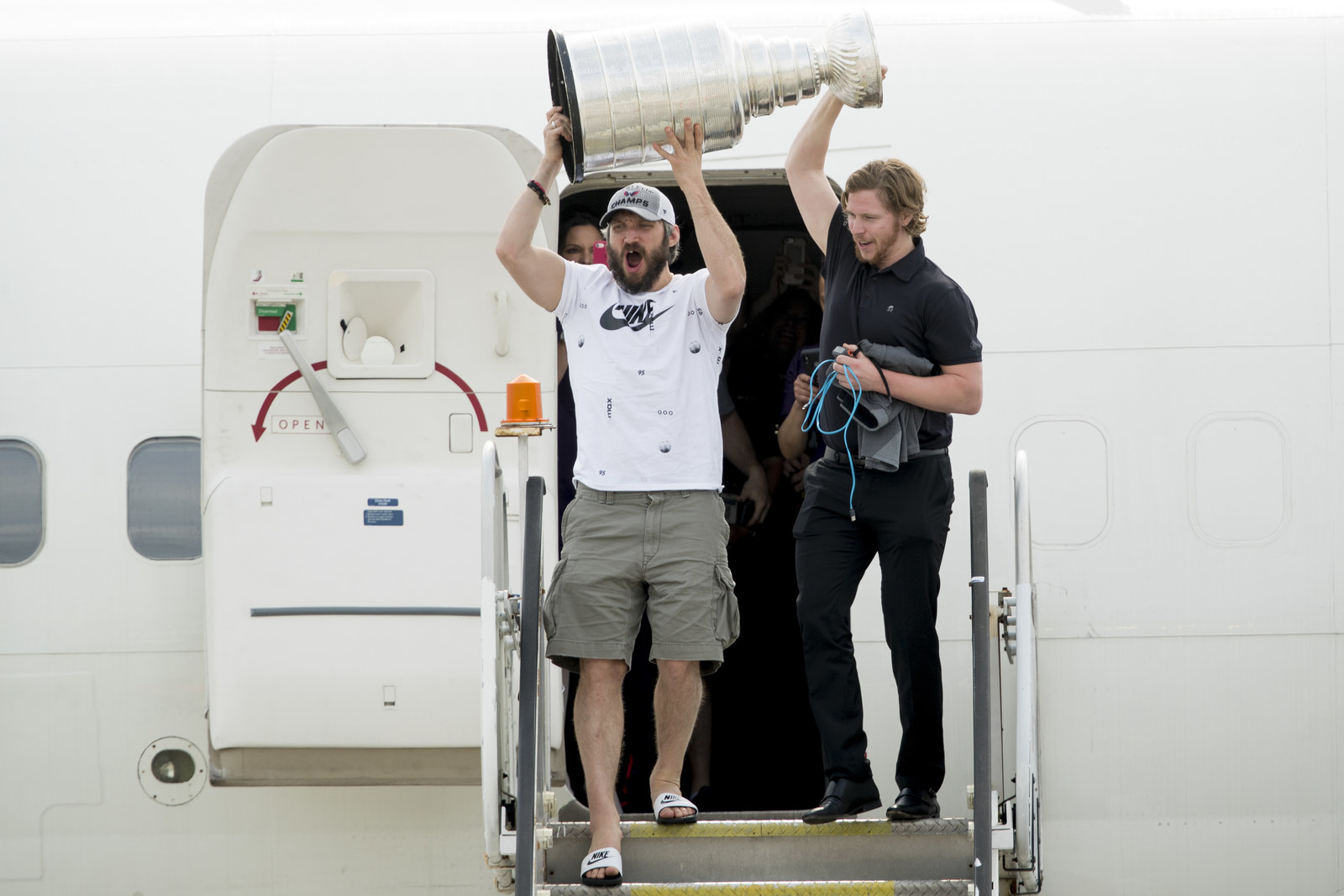 Alex Ovechkin, the team's captain and longest-tenured player, has been carrying the cup everywhere they go.
He can't seem to put it down.
But things got really crazy on Saturday when the Capitals went to the Washington Nationals game to continue celebrating their championship. Here's Ovechkin, who threw out the first pitch of the game, raising the cup mid-inning.
When asked by a reporter how it felt to be in front of so many fans, the players just started singing "We Are the Champions."
And proceeded to drink a lot of alcohol at the game.
And Ovechkin did a keg stand out of the Stanley Cup.
They drank so much they ended up going for a swim in a public fountain.
And it appears they kept drinking — and singing — for most of the night.
It was quite the party.
Congrats, Caps!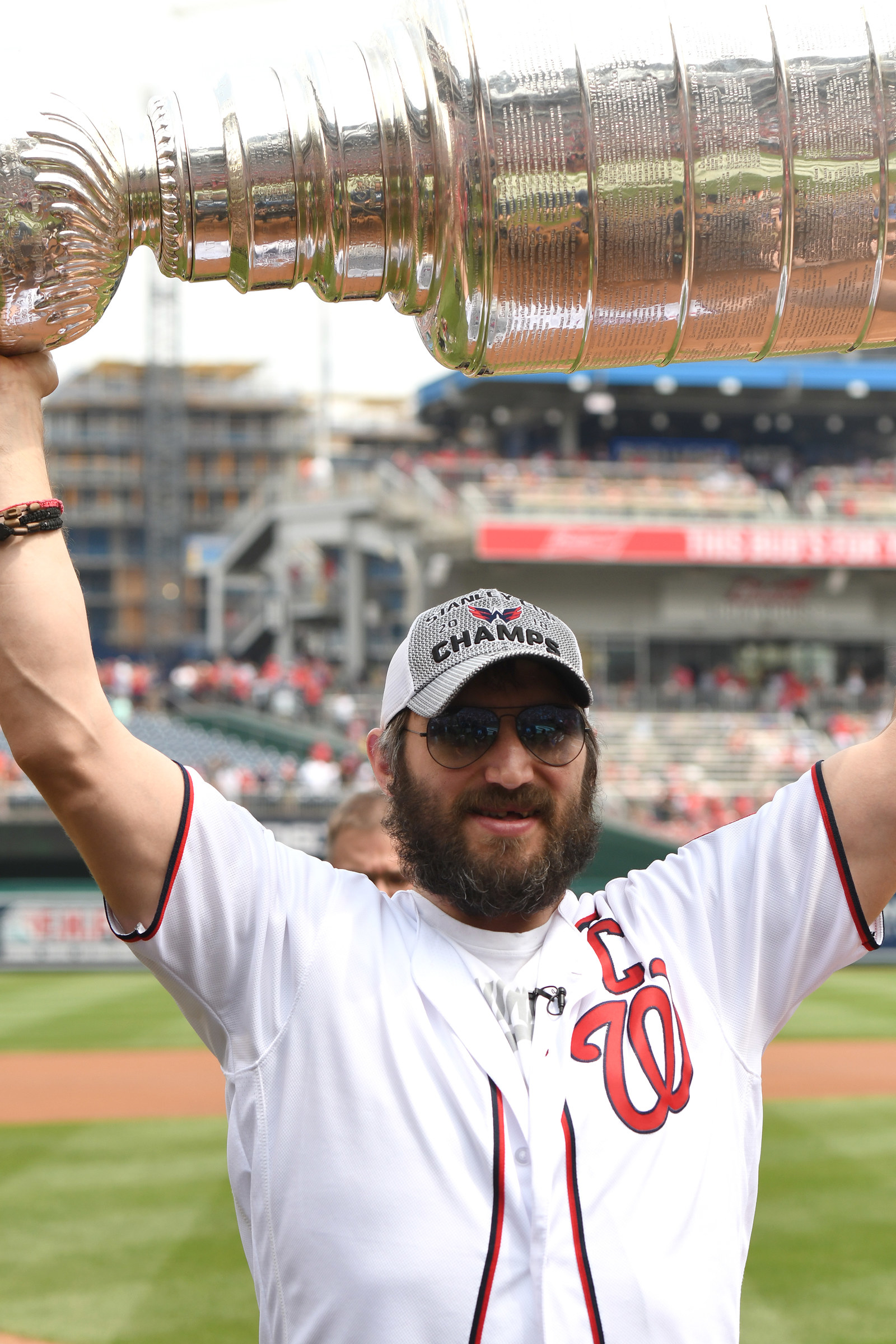 CORRECTION
The last sports championship in Washington, DC, occurred in 2004. An earlier version of this post misstated the year it happened.