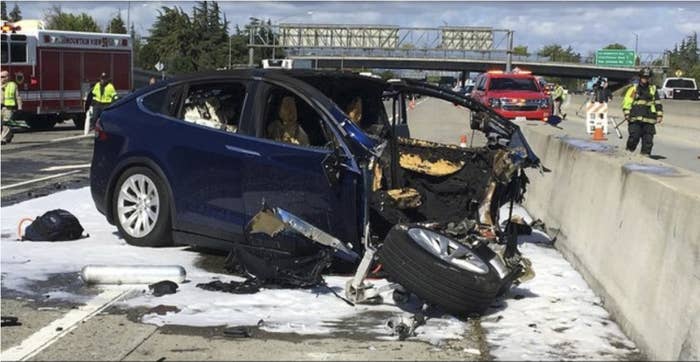 The National Transportation Safety Board (NTSB) is investigating the crash.
This isn't the first time questions have been raised about Tesla's Autopilot system.
Last year, the NTSB determined that the likely cause of a fatal 2016 crash in Florida was the driver's overreliance on Autopilot.
The agency said Tesla's Autopilot design "allowed prolonged disengagement from the driving task and enabled the driver to use it in ways inconsistent with manufacturer guidance and warnings."
As a result of that investigation, the NTSB also made seven safety recommendations aimed at ensuring Autopilot features can only be used in limited circumstances.