A veteran who experienced post-traumatic stress disorder after serving in Iraq is facing attempted murder charges after police say he intentionally drove his vehicle into a group of pedestrians in Northern California on Tuesday, injuring eight people.
The Sunnyvale Department of Public Safety said the man, 34-year-old Isaiah Joel Peoples, veered into the crowded crosswalk at El Camino Real toward Sunnyvale Ave. at about 6:40 p.m. Tuesday, striking seven of the eight victims before crashing into a tree.
Officials said Peoples did not slow down and appeared to accelerate as he drove toward the pedestrians.
"This was an intentional act," police Capt. Jim Choi told reporters Wednesday.
The Santa Clara County District Attorney's office charged Peoples with eight counts of attempted murder Thursday.
Phan S. Ngo, chief of the Sunnyvale Public Safety Department, said six of the eight victims were transported to local hospitals. Two victims were treated and released at the scene.
The victims included a 9-year-old boy, who sustained minor injuries, and a 13-year-old girl, who remained in critical condition as of Thursday. Two men and one woman who suffered major injuries were in stable condition, Ngo said. The 9-year-old and another adult man were released from the hospital.
Peoples did not sustain any apparent injuries and was taken into custody.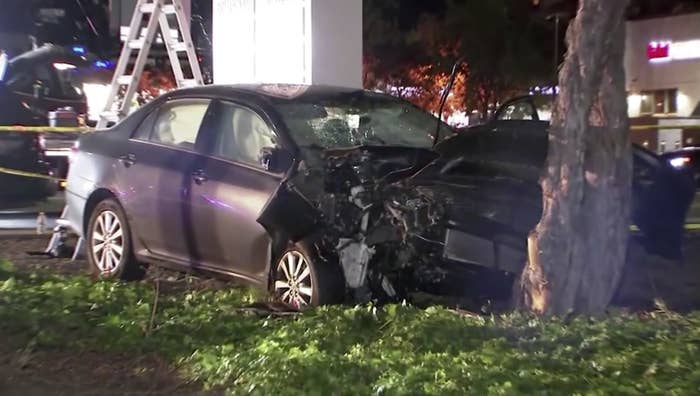 Authorities are continuing to investigate a motive for the collision, but said Wednesday that there was no indication Peoples had any connections to terrorist groups.
"He did not say actually why he did it," Choi said, adding that Peoples was cooperating with investigators. "He did indicate that this was an intentional act."
San Jose resident Don Draper, who witnessed the crash, told the Mercury News Peoples was "mumbling over and over again, 'I love you, Jesus' and 'Jesus, I love you,'" at the scene.

"He seemed to be dazed," Draper said, adding that the man didn't appear to have been driving under the influence. "His speech was not slurred when he was saying 'Jesus, I love you.'"
Choi said Peoples did not express any remorse and appeared "even-keeled" when talking with police.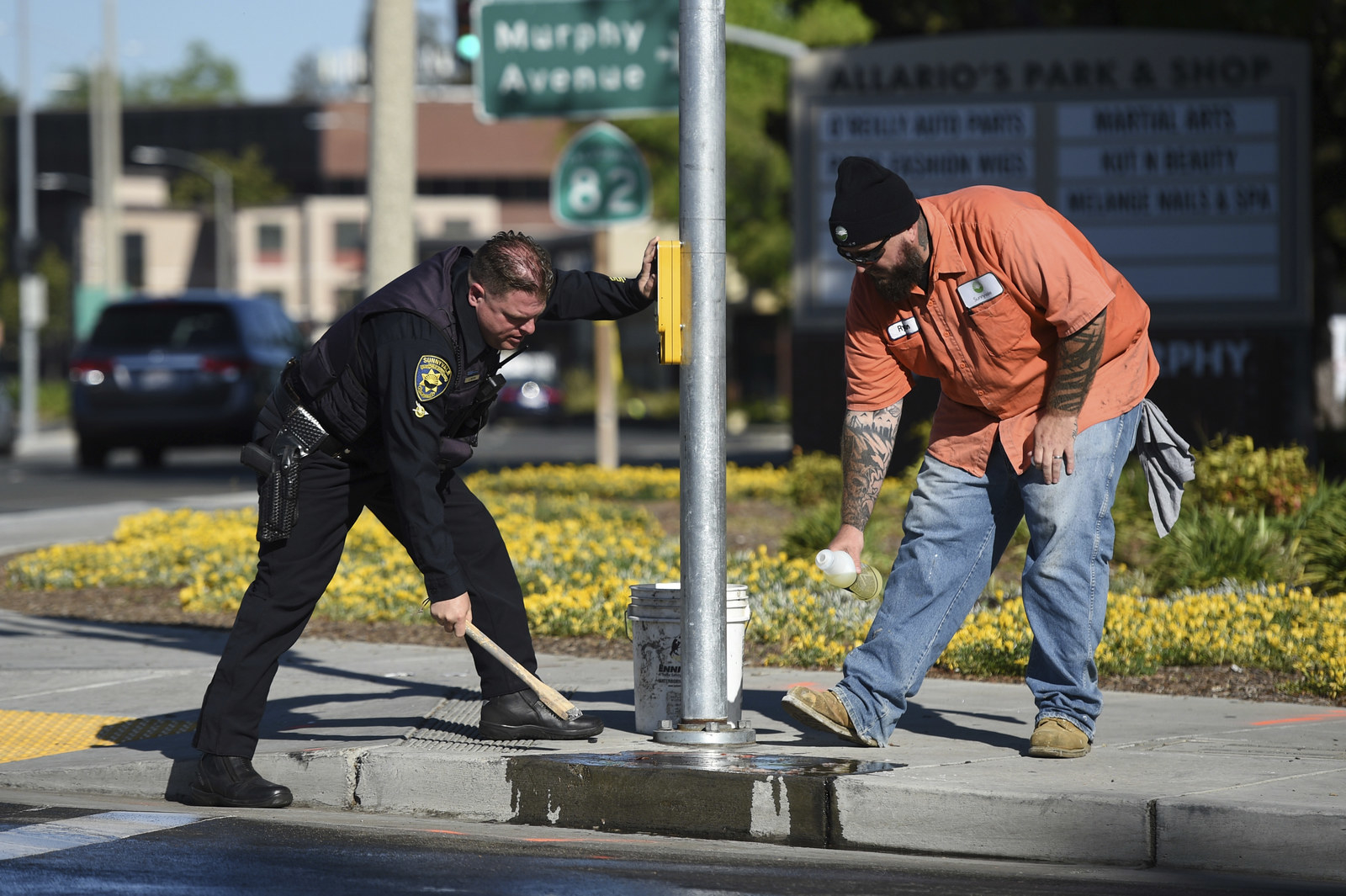 Family members told multiple news outlets that they were shocked to hear about the crash.
The man's mother and brother both said he served in the US Army and had post-traumatic stress disorder.
A spokesperson for the US Army confirmed to BuzzFeed News that Peoples served as a civil affairs specialist in the Army Reserve from March 2004 to July 2009, attaining the rank of Sergeant. He was deployed to Iraq from June 2005 to May 2006.
Joshua Peoples told the San Francisco Chronicle his brother was in a mental hospital for a year in 2015 and taking medication "to keep his mood right."
"He's always just trying to do good for himself," Joshua Peoples said. "I really believe him going to the Army and Afghanistan messed up his mental health."

Isaiah Peoples has been working as a finance auditor as a US Department of Defense contractor, according to Ngo.
He has no criminal history, Ngo said.
During a press conference Thursday, Ngo said investigators were still trying to determine a motive for the crash. On the day of the crash, Peoples had picked up food and was on his way to deliver it to his Bible study group, he said.
His mother, Leevell Peoples, told the Associated Press she couldn't fathom any situation in which her son would intentionally crash his car into innocent people, other than something related to his PTSD.

"Unless the car malfunctioned, he would not have done that. He's like the perfect model citizen," she said. "He's an Army vet, he's a good kid, never been arrested. I promise you: It was not deliberate. If anything, it was that Army."
The FBI is assisting the Sunnyvale Department of Public Safety in its investigation.
"Should it be determined that a federal crime was committed, we will become more involved," FBI spokesperson Prentice Danner said in a statement.