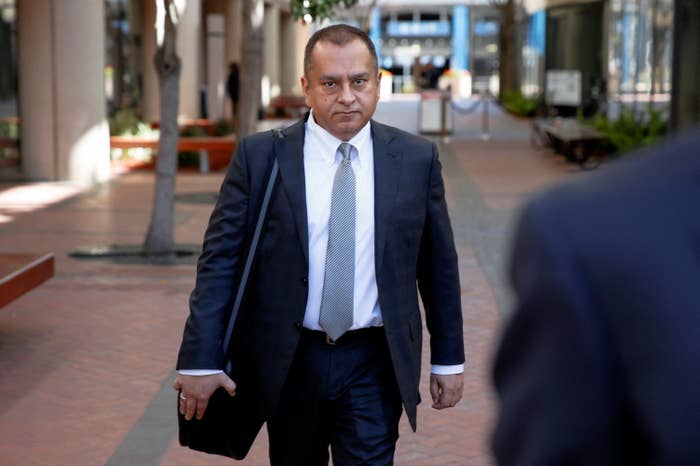 Ramesh "Sunny" Balwani, the ex-boyfriend of Theranos founder Elizabeth Holmes, was found guilty of conspiring with the former Silicon Valley CEO and defrauding investors and patients who used their blood testing services with misleading and false statements about the capabilities of their company's technology.
A federal jury convicted Balwani, who joined Theranos's board in 2009 and then served as its president and chief operating officer until 2016, of 12 counts of wire fraud and conspiracy following a lengthy trial that faced numerous delays due to the COVID-19 pandemic.

Each count carries a maximum sentence of 20 years in prison, plus a fine of $250,000. Balwani could also be ordered to pay restitution. A judge will determine his sentence at a later date.
Balwani's verdict comes months after Holmes was convicted of one count of conspiring to defraud and three counts of defrauding investors, and acquitted of defrauding patients. Holmes, whose attorneys have said they will appeal, is due to be sentenced in September.
At Theranos, Holmes sought to revolutionize medicine with a blood-testing device that was supposedly faster, cheaper, and more accurate than all existing commercial lab equipment. The company's machine, which was much smaller than other blood analyzers, could purportedly run hundreds of tests on just a few drops of blood, but, in reality, it could run only a small number of the tests and its results were rife with inaccuracies, a Wall Street Journal investigation revealed in 2015. Instead, Theranos relied on commercially available machines to run most of its tests, diluting the drops of blood to increase volume for some tests and using much larger samples drawn from patients' arms for others. The company eventually dissolved in 2018 after Holmes and Balwani were indicted.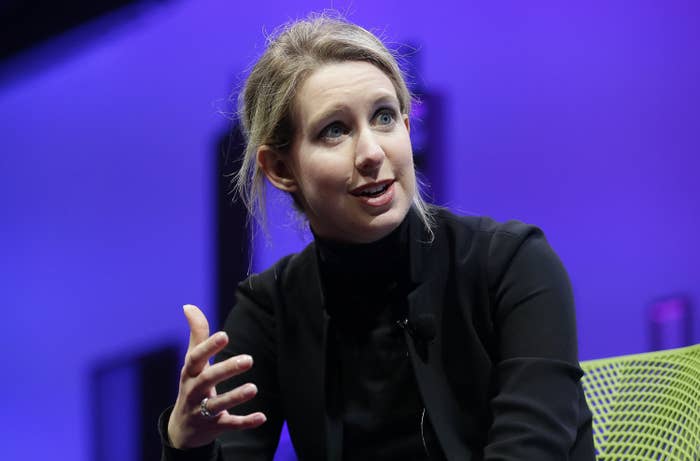 During Balwani's trial, jurors heard testimony from more than two dozen witnesses, including some of the same patients, employees, and investors who testified during Holmes's trial last year. Unlike Holmes, who testified over seven days at her trial, Balwani did not take the stand in his defense.
While testifying in her case, Holmes said Balwani was emotionally and sexually abusive during their relationship, often criticizing her, isolating her from family and friends, and forcing her to have sex with him when she didn't want to. She testified that while he did not control her communications with investors, journalists, and business partners, he "impacted everything" about who she was. Balwani has denied the allegations of abuse, which were not part of his trial.
His attorneys sought to place blame for Theranos's failures on Holmes as they painted Balwani as an executive and investor who truly believed in the company's technology and wanted to make it a success. Balwani, who met Holmes when she was 18 and he was 37, bought a $4.6 million stake in the company and helped it stay afloat with a $12 million loan.
"Mr. Balwani put his heart and soul into Theranos," Jeffrey Coopersmith, one of his attorneys, told jurors during closing arguments, according to the Associated Press.
Coopersmith argued that prosecutors were not telling the whole story and that Balwani worked to correct the problems in the lab, which he was in charge of, and ensure the company was not misleading the public and investors about the capabilities of its technology, according to the Wall Street Journal. In text messages presented to the jury, Balwani raised concerns with Holmes about inaccurate claims on Theranos's website and expressed worries that she was overexposing the company in the media.
But in other text messages, Balwani said he was "responsible for everything at Theranos" and that "all have been my decisions too," which Assistant US Attorney Jeffrey Schenk argued was an admission of guilt.
"He's acknowledging his role in the fraud," Schenk told jurors during closing arguments, according to the New York Times.