Saturday Night Live gave us a perfect storm of a cold open this week, with Stormy Daniels making a surprise appearance as herself along with a host of other White House characters.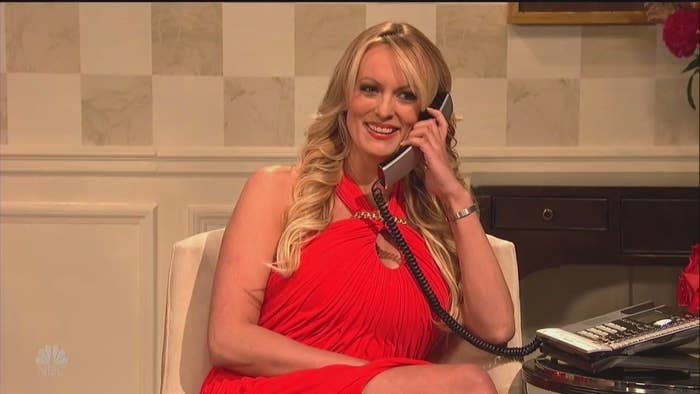 The sketch opened with President Donald Trump's longtime personal lawyer, Michael Cohen, played by actor Ben Stiller, making a phone call to the president from a New York City pay phone.
Cohen wants to get their story straight on a $130,000 payment he facilitated to Daniels in connection with a 2016 agreement that bars her from speaking about an alleged relationship with Trump more than a decade ago.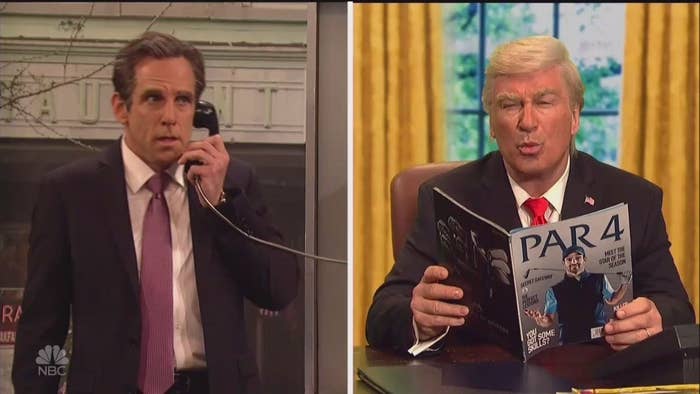 "Rudy Giuliani, Trump's lawyer and his worst nightmare."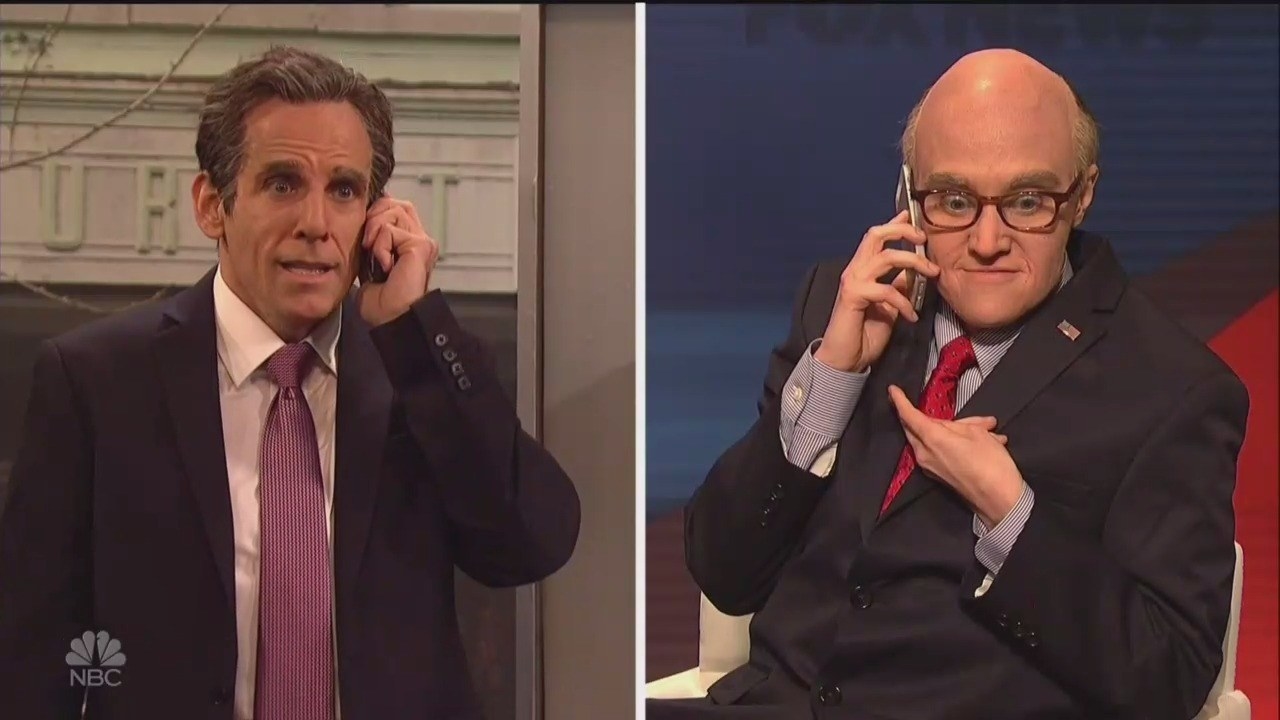 Giuliani, played by SNL cast member Kate McKinnon, is sitting on the set of a Fox News program, one of 26 talk shows he says he's going on today.
Cohen loops Trump back on the line for a three-way conference call that, naturally, the FBI is listening in on.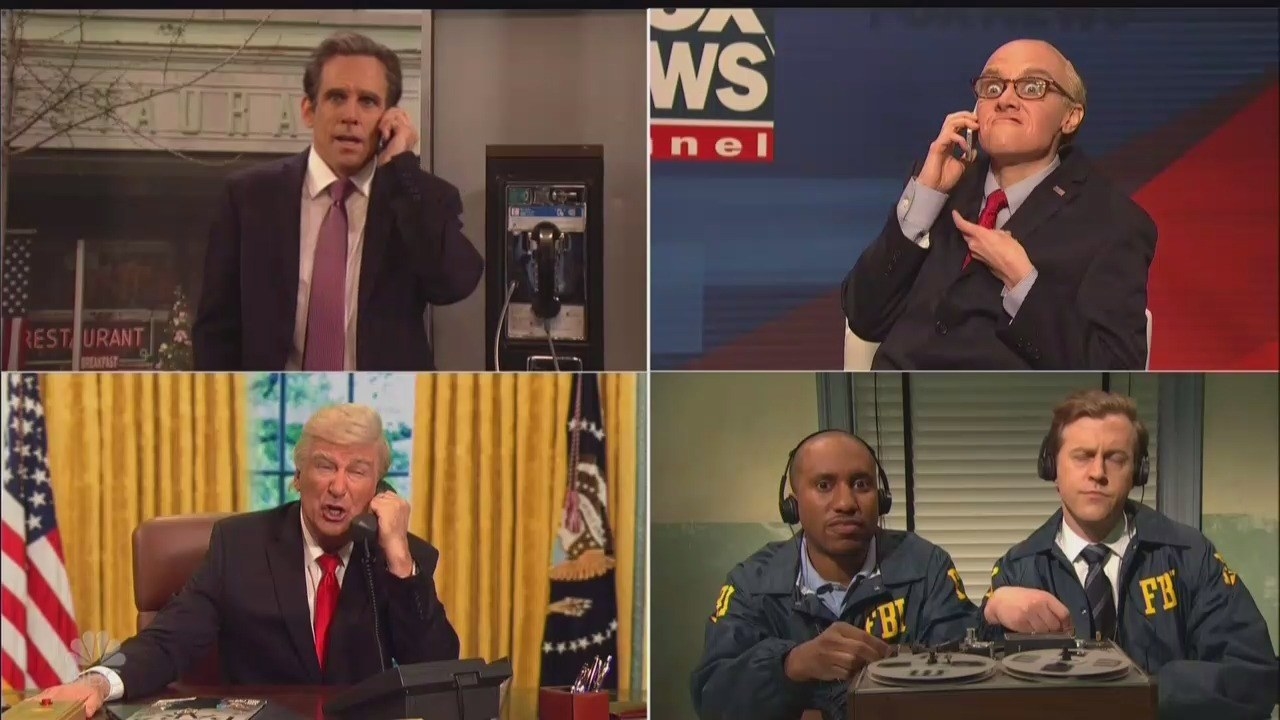 "Maybe keep me on the phone, too. I'll just be quiet and listen."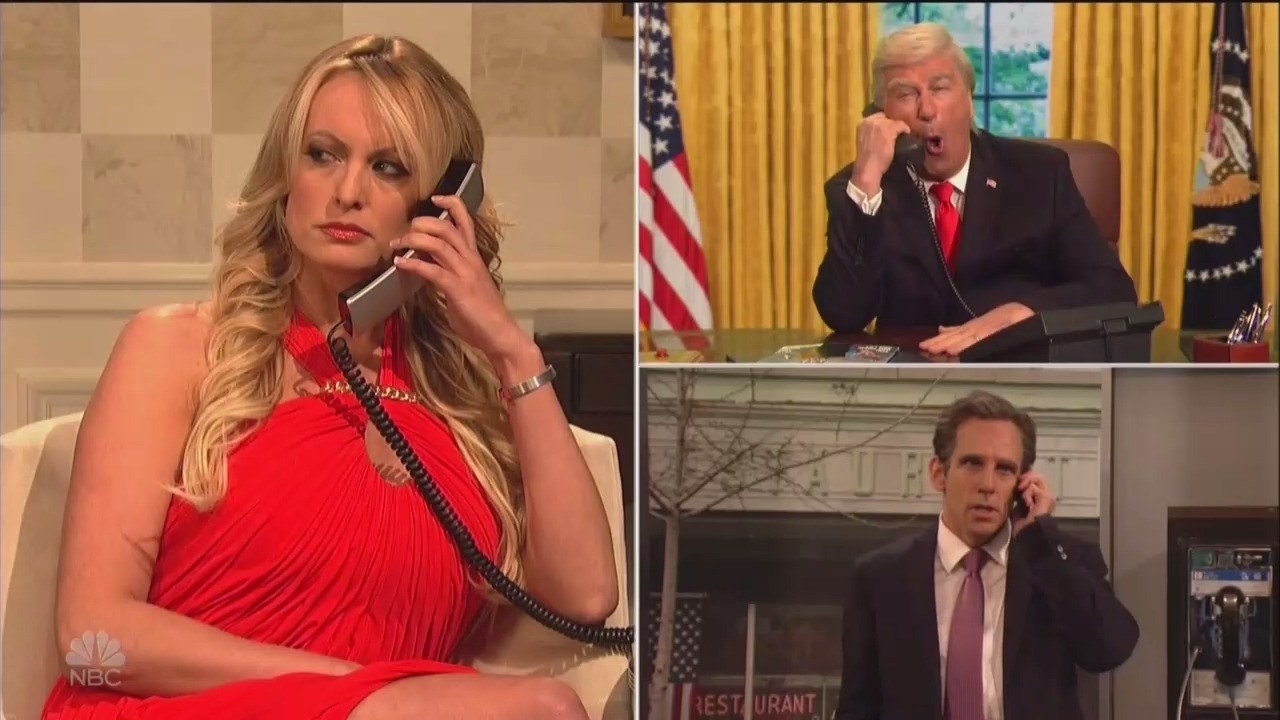 "So, what up, girl?"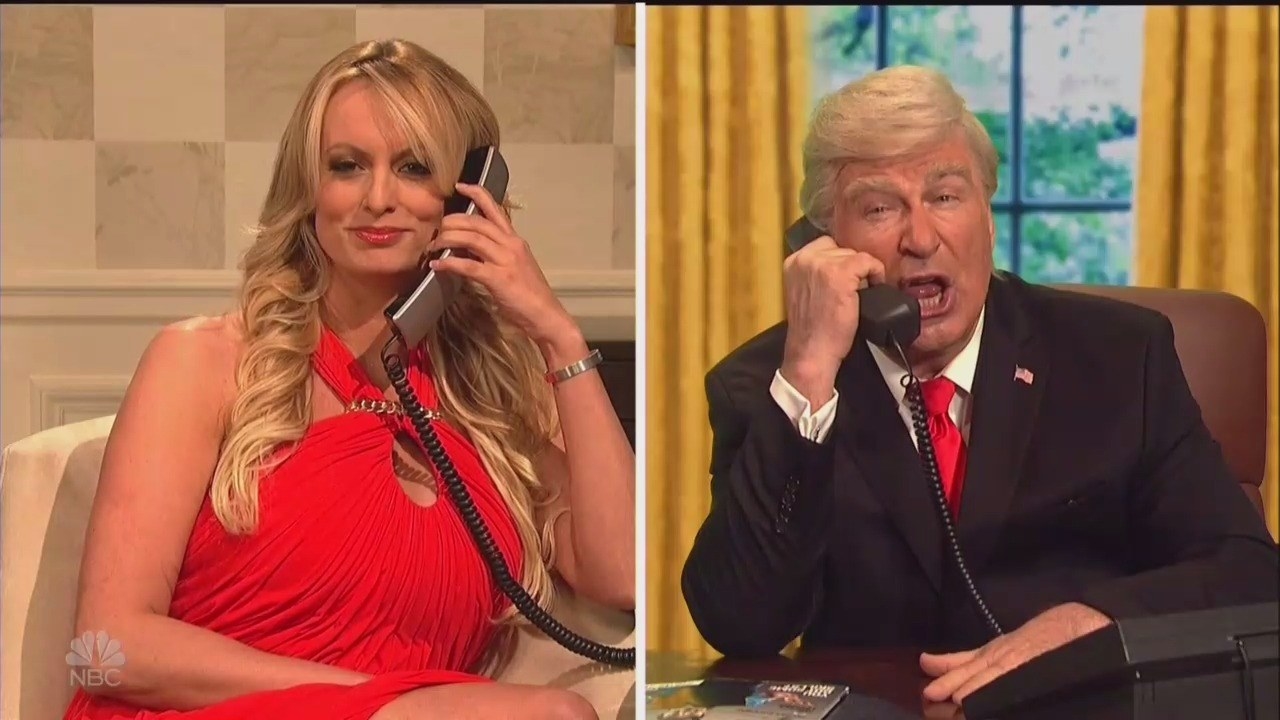 Trump asks Daniels to "stop making such a big deal" about the payment and agreement about their alleged affair.
"Everyone knows it's just an act," Trump says.
"I work in adult films. We're not really known for our acting," Daniels replies.
Trump then asks her what she needs to make the legal debacle go away.
"A resignation," Daniels replies.
"Yeah, right," Trump says. "Being president is like doing porn. Once you do it, it's hard to do anything else."
Finally, Trump asks why he can't solve their relationship. "We'll always have Shark Week," he adds.
"Sorry, Donald. It's too late for that. I know you don't believe in climate change, but a storm's a-coming, baby."