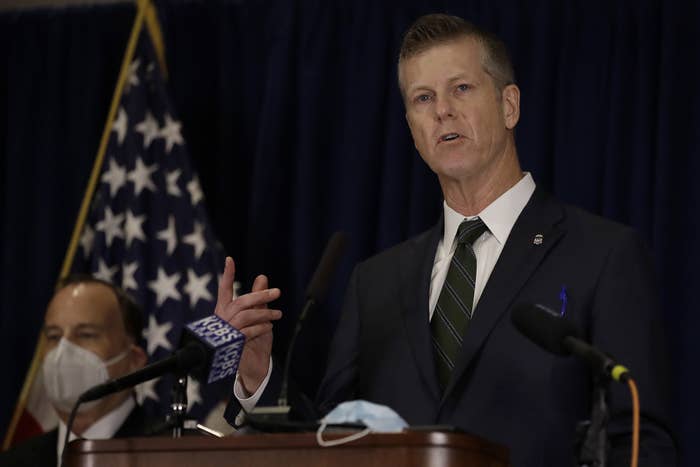 A former Air Force sergeant and member of the extremist "boogaloo" movement has pleaded guilty to killing a federal security officer in Oakland during racial injustice protests in 2020.
The ex-military officer, Steven Carrillo, 33, changed his plea Friday after federal prosecutors said they would not seek the death penalty. Instead, as part of a plea agreement, prosecutors are asking that Carrillo be sentenced to 41 years in prison and a lifetime term of supervised release, according to the Department of Justice.

District Court Judge Yvonne Gonzalez Rogers still has to decide whether to accept the plea agreement. Carrillo is expected to be sentenced on June 3.
According to prosecutors, Carrillo and an alleged accomplice, Robert Alvin Justus Jr., were looking to use the cover of protests in response to the police killing of George Floyd when they traveled to Oakland on May 29, 2020, to target police.
Carrillo was charged with one count each of murder and attempted murder after prosecutors said he opened fire outside the Ronald V. Dellums federal courthouse, killing Protective Security Officer David Patrick Underwood and injuring a second officer.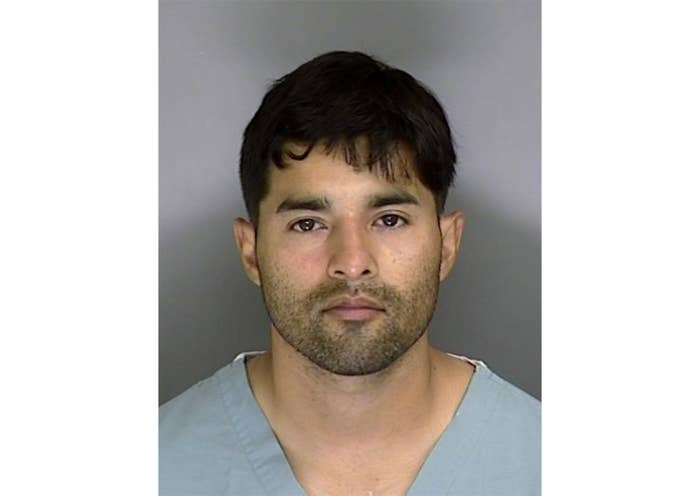 "There is no evidence that these men had an intention to join the demonstration in Oakland," the FBI's Jack Bennett said at a June 2020 news conference. "They came to Oakland to kill cops."

Carrillo is linked with the extremist movement known as boogaloo, whose members expect, and are seeking to provoke, a second civil war. In recent years, boogaloo members have looked at mass protests and civil unrest as an opportunity to cause chaos and prompt violence, according to federal officials.
Justus, who allegedly drove the vehicle from which Carrillo carried out the attack, is facing two charges of aiding and abetting murder and attempted murder.
The fatal shooting in Oakland sparked an eight-day search that led authorities to Ben Lomond, California, where Carrillo allegedly opened fire on Santa Cruz County Sheriff's deputies, killing Sgt. Damon Gutzwiller and wounding others. He is facing a slew of felony charges and enhancements, including murder, in state court in connection with that incident.
In the plea agreement, Carrillo admitted to subscribing to the boogaloo movement's principles and that he "wanted to carry out violent acts against federal law enforcement officers," authorities said.
The DOJ said he admitted to regularly talking about and encouraging violence against authorities in the months leading up to the fatal shooting. The day prior, he posted on Facebook, "Anyone down to boog?" according to the department.
On the day of the incident, he posted, "I just wanna perpetuate the hate and violence towards the governments attack dogs," authorities said.