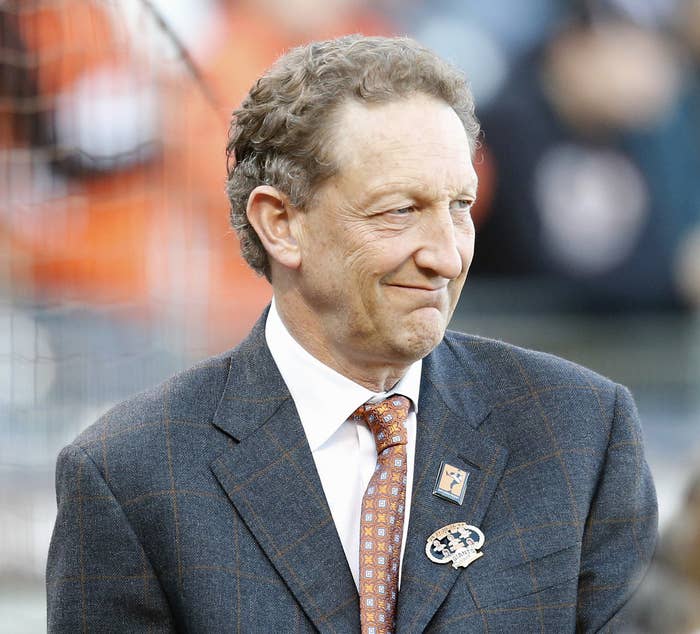 San Francisco Giants CEO Larry Baer got into a physical altercation with his wife that caused her to fall to the ground screaming in a public plaza Friday, an incident that was captured on video.
The video, obtained by TMZ, shows Baer stepping over his wife Pam, who is seated in a chair, and grabbing her by the wrist as she yells, "Oh my god, help." She falls to the ground as the Major League Baseball team executive apparently wrestles something from her right hand.
In a second clip, Baer is seen walking away from his wife with a phone in one hand and a coffee in the other.
"Stop, Pam. Stop," Baer says, as his wife repeatedly says "Oh my god" in the background.
The incident occurred at a shopping plaza in San Francisco's Hayes Valley neighborhood. San Francisco police are aware of the altercation and investigating, officer Joseph Tomlinson told BuzzFeed News.
In a statement emailed to BuzzFeed News, the couple said they were arguing about a family issue that has since been "resolved."

"Regrettably today we had a heated argument in public over a family matter," read the statement released by the Giants. "We are deeply embarrassed by the situation and have resolved the issue."

Larry Baer told the San Francisco Chronicle: "My wife and I had an unfortunate public argument related to a family member and she had an injured foot and she fell off her chair in the course of the argument. The matter is resolved. It was a squabble over a cell phone. Obviously, it's embarrassing."
In a follow-up statement released by the Giants Friday evening, Baer apologized to his family and the organization.
"I am truly sorry for the pain that I have brought to my wife, children and to the organization," Baer said. "It is not reflective of the kind of a person that I aspire to be, but it happened and I will do whatever it takes to make sure that I never behave in such an inappropriate manner again."
Pam Baer later released her own statement "to clarify the events of today."
"I took his cellphone. He wanted it back and I did not want to give it back," she said. "I started to get up and the chair I was sitting in began to tip. Due to an injury I sustained in my foot three days ago, I lost my balance. I did not sustain any injury based on what happened today."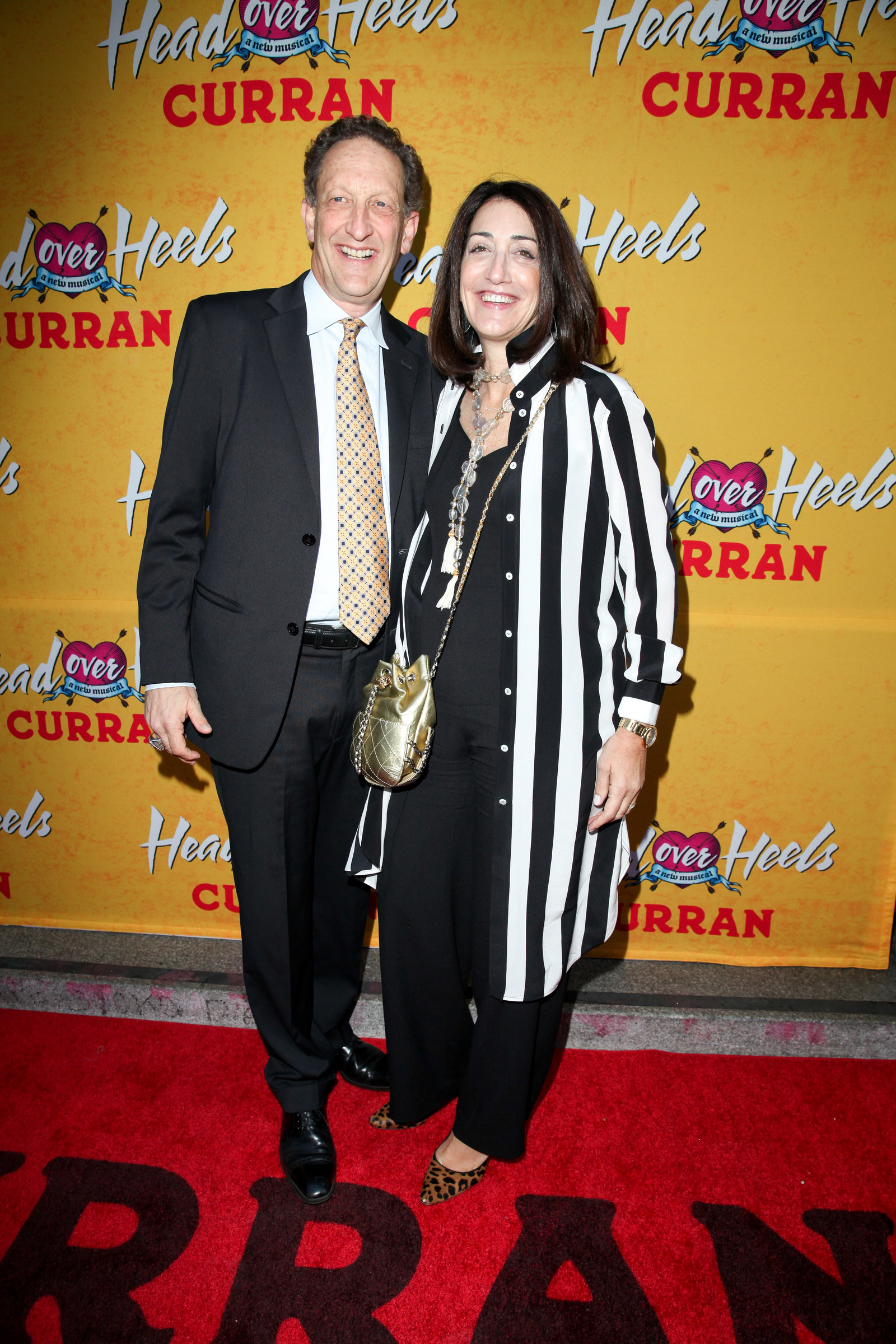 "Larry and I always have been and still are happily married," she continued.
The league said in a statement Friday that it would also investigate the incident.

"Major League Baseball is aware of the incident and, just like any other situation like this, will immediately begin to gather the facts," it said. "We will have no further comment until this process is completed."
Baer has served in a variety of leadership roles with the Giants organization over the last few decades. In 1992, he was named executive vice president after leading the effort to form a new ownership group and keep the Giants in San Francisco.

He became CEO in 2012. That same year the Giants went on to win the World Series for the second time in three years. The organization won their third World Series title in five years in 2014.
Larry and Pam Baer live in San Francisco. They have four children.