Arizona Sen. Martha McSally Said She Was Raped By A Superior While Serving In The Air Force
"Like so many women and men I didn't trust the system at the time. I blamed myself. I was ashamed and confused and I thought I was strong but felt powerless."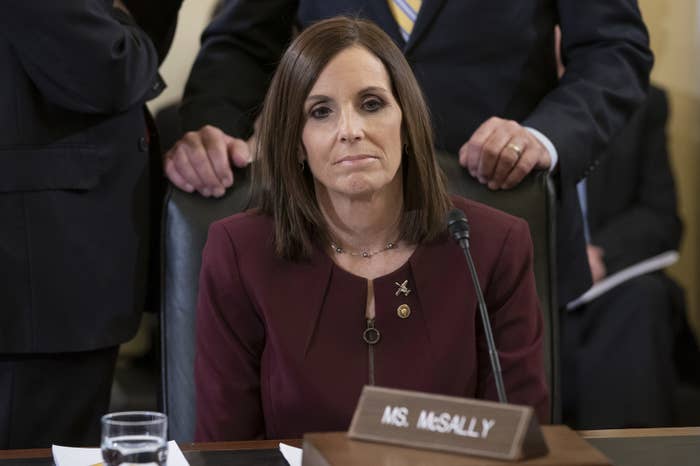 Arizona Sen. Martha McSally, the first American woman pilot to fly in combat, revealed Wednesday that she was raped in the Air Force by a superior officer.
The Republican senator made the comments during a Senate subcommittee hearing on sexual assault allegations in the US Armed Forces.
"I am also a military sexual assault survivor, but unlike so many brave survivors I didn't report being sexually assaulted," McSally said. "Like so many women and men I didn't trust the system at the time. I blamed myself. I was ashamed and confused and I thought I was strong but felt powerless."

McSally has previously spoken before about "awful experiences in the military on the spectrum of abuse of power and sexual assault" during her 26 years in the military, and about allegedly being sexually abused by a high school coach.

"The perpetrators abused their position of power in profound ways and in one case I was preyed upon and then raped by a superior officer," she said.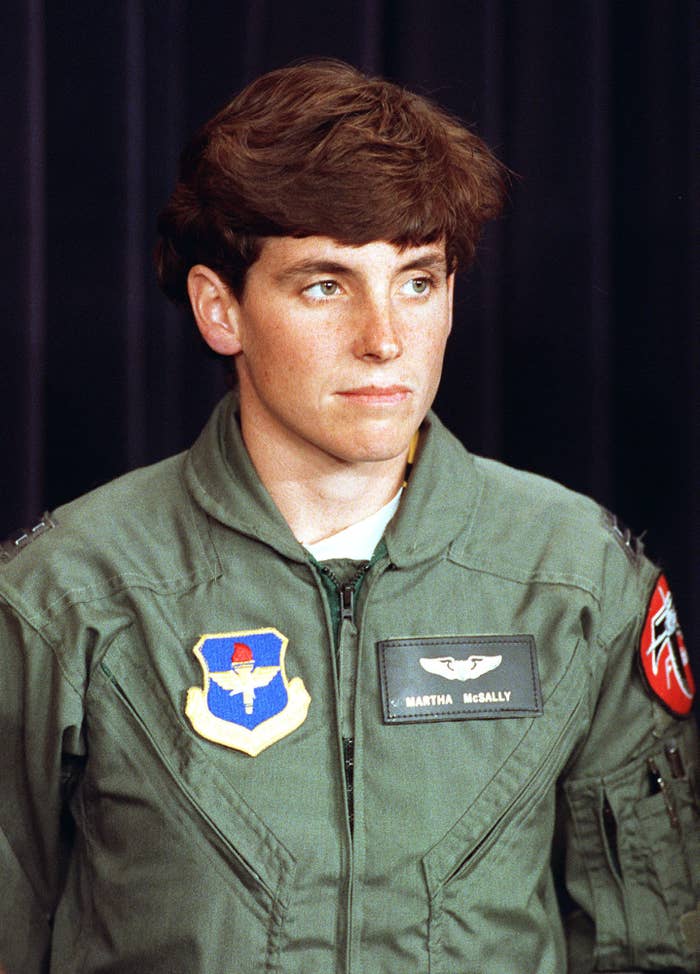 McSally said she kept the incident to herself for years, but later on in her career she "felt the need to let some people know I, too, was a survivor."
"I was horrified at how my attempt to share generally my experiences were handled I almost separated from the Air Force at 18 years over my despair," she said. "Like many victims I felt the system was raping me all over again."
McSally did not name her attacker or say when the sexual assault occurred.
A spokesperson for the Air Force said in a statement that the military branch was "appalled and deeply sorry for what Senator McSally experienced."
"The criminal actions reported today by Senator McSally violate every part of what it means to be an Airman," the spokesperson said, adding that the Air Force stands behind McSally and other sexual assault victims. "We are steadfast in our commitment to eliminate this reprehensible behavior and breach of trust in our ranks."
In a statement emailed to BuzzFeed News Friday, Air Force spokesperson Ann Stefanek said the agency was not currently planning to investigate the report.
"The Air Force takes every allegation of sexual assault seriously, no matter when the allegation is made, and thoroughly considers the right way to proceed," Stefanek said. "Given the Senator's desire to not participate in an investigation, the Air Force will remain ready to investigate further if the Senator's desire changes or other information is presented."

McSally, who previously served in the House of Representatives, was appointed to fill the seat held by the late Sen. John McCain in December after the first appointee, retired Sen. Jon Kyl, resigned. Her appointment came just after she lost the election for Arizona's other seat in the Senate to Democrat Kyrsten Sinema.
"We are survivors together and I'm honored to be here and use my voice and unique experience to work on this mission and stop military sexual assault for good," she said.