A Lyft Driver Who Allegedly Raped At Least 4 Women After Posing As Their Ride-Hail Driver Has Been Arrested
Orlando Vilchez Lazo, 37, is suspected of raping at least four women between 2013 and 2018, San Francisco police say.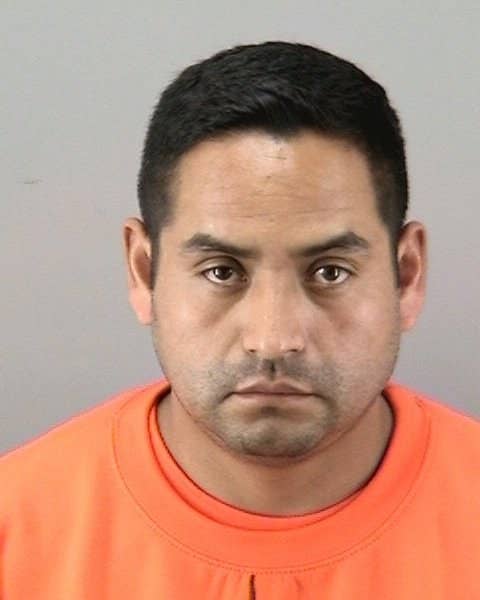 A Lyft driver suspected of raping at least four women after posing as their ride-hail driver and picking them up outside San Francisco bars has been arrested.
Dubbed by police as the "Rideshare Rapist," Orlando Vilchez Lazo, 37, of San Mateo, California, picked the women up while they were waiting for a car from a ride-hail company and took them to another location where he sexually assaulted them, Greg McEachern, commander of the San Francisco Police Department Investigations Bureau, said Friday.
The first assault occurred in 2013. The second happened in February 2018 and was followed by the third and fourth in May and June 2018.
"These assaults were violent rapes committed by a serial rapist, a sexual deviant predator, who was not going to stop until he was caught," McEachern told reporters at a press conference. "This is the exact thing that everyone fears could happen here in the city."

McEachern said police were still trying to determine whether Vilchez Lazo was ever actually a registered driver for a ride-hail company like Uber or Lyft.
In a statement emailed to BuzzFeed News Friday evening, Lyft said Vilchez Lazo did drive for the ride-hail app, but the company had "no reason to believe these incidents occurred on the platform."

He was deactivated from the platform "as soon as we were made aware of these horrific and deeply disturbing allegations," Lyft said. "Our thoughts are with the victims of these senseless acts, and we stand ready to assist law enforcement with an investigation."
Uber said in a statement the suspect is not a registered driver on its platform "and never was."
Officials say they were able to connect Vilchez Lazo, who was arrested Thursday, to all four incidents with forensic evidence collected from the victims.
After the 2013 sexual assault, police entered the evidence into a national database to compare with DNA profiles from known offenders, but no match was found.
Officials searched the database again after the February 2018 assault. And after the third assault in May, police formed a task force to locate the suspect.
"We had our third hit for the same offender, but, at that time, again we still did not have him identified," McEachern said.
Investigators followed leads that took them from Stockton to San Jose, he said. Then in June, the fourth assault occurred.
Last weekend, officers in uniform and plainclothes were conducting an operation in the city's South of Market neighborhood when they observed an individual whose behavior matched the description of the four sexual assaults and who appeared to be driving a ride-hail vehicle.
The officers conducted a traffic stop and obtained the driver's DNA, McEachern said. On Tuesday, the department's crime lab confirmed the DNA matched evidence from the June sexual assault and police identified Vilchez Lazo as the suspect.
He faces multiple charges, including false imprisonment, kidnapping, assault with intent to commit rape, sexual penetration with a foreign object, and rape.
Noting the five-year gap between the first and second assaults, McEachern said investigators believe there may be other victims in other cities.
"It's very hard to believe he wasn't committing sexual assaults somewhere else," McEarchern said. "We know for sure he's responsible for these four rapes."
UPDATE
This post has been updated with a statement from Lyft confirming that the suspect drove for the company.