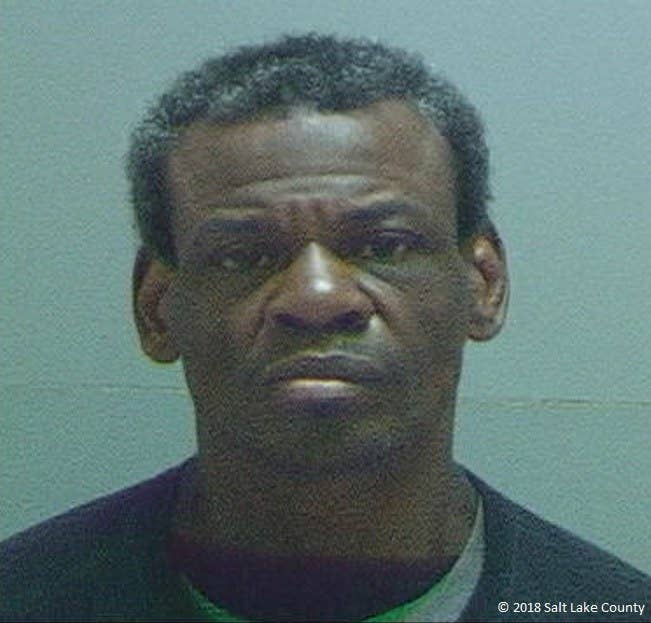 A man who allegedly attacked a Mexican American father and son at a Utah tire shop while shouting "I hate Mexicans" will not be charged with a hate crime because the state's laws don't allow it.
"I as a state prosecutor cannot give them a measure of justice proportionate to the injury that they're feeling, and that truly is an injustice," Salt Lake County District Attorney Sim Gill told BuzzFeed News Saturday.

Alan Covington, 50, has been charged with two felony counts of aggravated assault, as well as other weapons and drug charges, after authorities said he walked into Lopez Tires in Salt Lake City Tuesday and struck the owner and his son with a metal pipe.
The family of the victims — Jose Lopez, 51, and his 18-year-old son Luis Lopez — told the Salt Lake Tribune that Covington shouted "I hate Mexicans" and "I'm here to kill a Mexican" when he entered the shop.
"They're very shaken up," Jose's daughter and Luis' sister Veronica Lopez told the newspaper. "My family feels targeted."
Covington won't face any hate crime enhancements because Utah's statute only allows prosecutors to upgrade the class of some misdemeanor charges for crimes in which the perpetrator targets someone because of their membership in a certain social group or race.
"It basically leaves us without any kind of hate crime statutory framework," Gill said. "It's a farce is what it is."

Veronica Lopez told the Tribune the family was disappointed the case won't be considered a hate crime.

"It makes my blood boil," she said. "What do they want next? Do they want him to kill someone to see that he's dangerous?"
Jose Lopez got eight stitches in his arm and suffered bruising to his back as a result of the attack, according to a GoFundMe page set up to help the family pay for medical bills.
Luis, who was rendered unconscious from a blow to his head, underwent a three-hour surgery to place a titanium plate in the right side of his face, which was "shattered" in the attack.
There have been no successful prosecutions of hate crimes in Utah in the 20 years the statute has been in place, according to Gill. The Tribune reported that the state legislature has considered bills to change the law, but so far none have been passed.
Gill told BuzzFeed News he thinks some legislators just don't think it's a priority or simply don't understand the impact a hate crime can have on victims and an entire community of people.
"They have one on the books and we pat ourselves on the back," he said. "It's an absolute abdication of responsibility by my legislature given the gravity of these offenses and the collateral impact it has on the rest of the community."