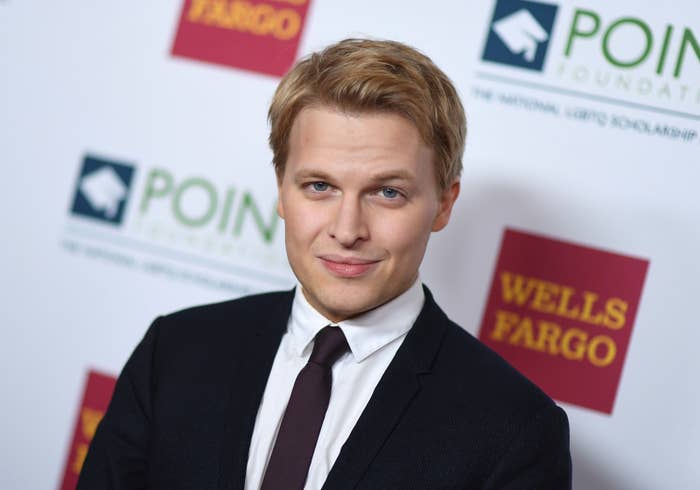 A memo defending NBC's handling of Ronan Farrow's sexual assault investigation into Harvey Weinstein contains "numerous false or misleading statements," the Pulitzer Prize-winning journalist said Monday, breaking his silence on allegations that the network tried to kill the bombshell story.
Farrow, whose reporting was eventually published in the New Yorker, addressed the issue on Twitter after NBC News Chair Andy Lack emailed a 10-page memo on the investigation to employees.
The memo, titled "Facts on the NBC News Investigation of Harvey Weinstein," claimed that there were no victims or witnesses to the alleged misconduct by Weinstein who were willing to be identified and that Farrow was the one who asked to take the story to a print outlet.
The memo goes on to say that the only sources who were identified and interviewed on camera were a journalist — not a victim — and Rose McGowan, who would not identify Weinstein and later "revoked her consent for NBC to use any part of her interview."
"The only victim willing to be interviewed on camera and name Weinstein was a woman who spoke anonymously in shadow and alleged he subjected her to verbal sexual harassment," the memo said.
Hours later, Farrow responded with a statement on Twitter, saying the memo contained "numerous false or misleading statements" and calling Lack's list of sources "incomplete," leaving out women who "were either identified in the NBC story or offered to be."
"The suggestion to take the story to another outlet was first raised by NBC, not me, and I took them up on it only after it became clear that I was being blocked from further reporting," Farrow wrote.
Last week, Rich McHugh, who was Farrow's producer on the investigative unit at NBC News, alleged in interviews with the Daily Beast and the New York Times that the network effectively killed the story as they were preparing to interview a woman with credible allegations of rape against Weinstein.
NBC has said that Farrow decided to pursue the story elsewhere after being told it was not ready for air, but Farrow said Monday the story was "twice cleared and deemed 'reportable'" and blocked by executives.
In a response to the memo Monday, McHugh voiced support for an independent investigation into NBC's handling of the investigation, saying the report only raised more questions than answers.
"I'm not clear on how NBC's report can be considered objective and thorough given I was never interviewed for the report and only learned about it when asked for comment by reporters late last week," McHugh said in a statement on Twitter.
Emily Nestor, one of the women who spoke on the record for Farrow's New Yorker piece, said in a statement that she was willing to be identified by name or by her face in the NBC story, but the network was "not interested."
"The implication that these 'brave women' were just not 'brave' enough to go in front of a TV crew undermines all of the dangers, uncertainties, and obstacles we faced in coming forward in the New Yorker piece," Nestor said.
However, in a statement Tuesday, a spokesperson disputed Nestor's account.
"Nestor is the anonymous victim of harassment referred to in the NBC News document and was contacted during the editorial review process by an investigative producer with two decades of experience," the spokesperson said. "She took contemporaneous notes of their conversation and at no time then or since did Nestor tell NBC News she was willing to be named."