Saturday Night Live brought in two major guest stars for its cold open this week, with Robert De Niro and Ben Stiller making surprise appearances as special counsel Robert Mueller and Donald Trump's embattled personal lawyer Michael Cohen.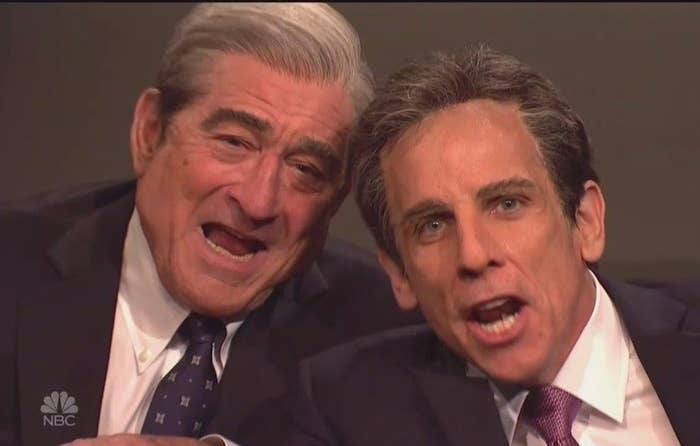 The sketch, set in the Department of Justice, opens with Attorney General Jeff Sessions and Vice President Mike Pence, played by SNL cast members Kate McKinnon and Beck Bennett, discussing the latest developments in Mueller's investigation.
Then in walks Cohen himself, played by Stiller.
"That's right, it's Michael Cohen, attorney at law. And also sometimes not at law."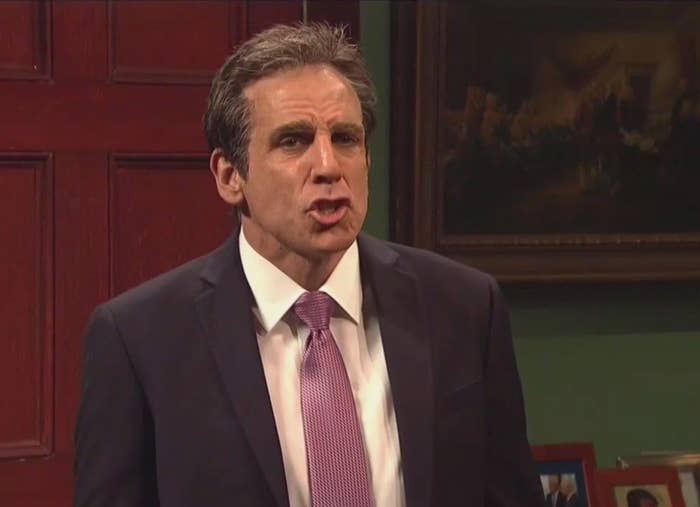 Cohen is there to complain about the FBI's raid on his office. "Can you believe what they're doing to poor Mr. Trump? It's a disgrace! This whole raid was a complete violation of attorney-criminal privilege."
"Look, we got a real problem here, Jeff," he adds. "Do you know how much evidence I have in my office? I'm Donald Trump's lawyer. I've got a whole hard drive that's just labeled 'Yikes!'"
Eventually, Sessions and Pence send him down the hall and tell him that there's "someone who would like to speak with you."
That someone is De Niro playing Mueller, and the sketch quickly turns into a warped reenactment of the lie detector scene in Meet the Parents.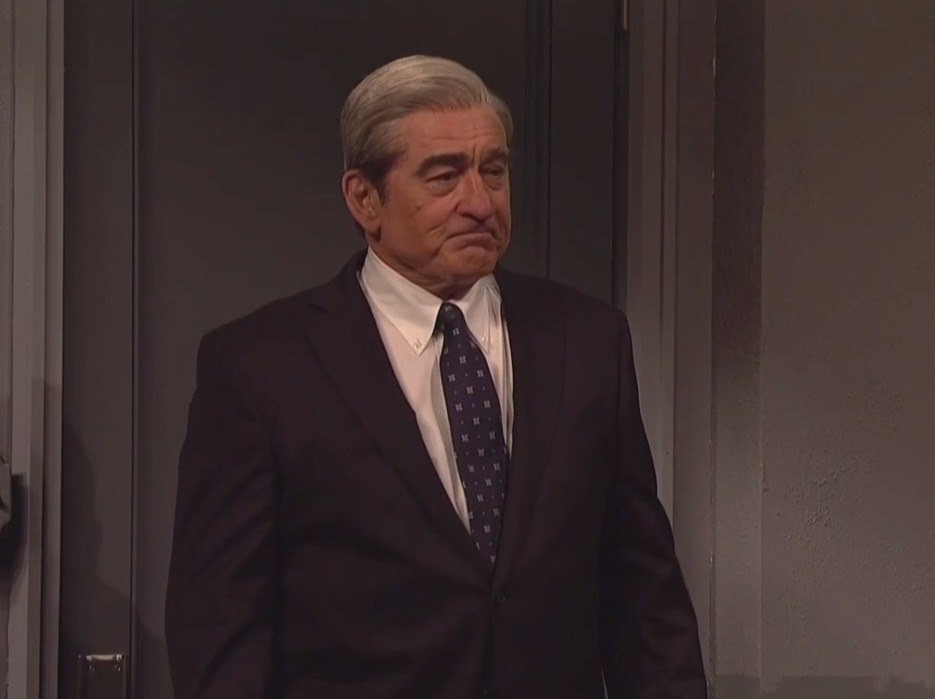 De Niro's Mueller proceeds to grill Stiller's Cohen about Trump, the Russia investigation, and the $130,000 payment to adult film star Stormy Daniels.
"It was supposed to be a surprise for Stormy," Cohen tries to explain, as Mueller presses him on what Trump knew about the payment. "A gift, like a rock thrown through a window with a note tied to it that says 'Stop talking.'"
Asked whether he's ever threatened people to stay quiet, Cohen responds: "Directly? No. But let's just say I've cut a lot of letters out of a lot of magazines."
"I'm just trying to milk some information out of people, so what?" he adds, cueing up another line from their Meet the Parents scene.
"Did you say 'milk'?" Mueller replies.
"Yeah, like with a cow or a goat or a cat," Cohen says. "I mean, you can milk anything with nipples."
"Really? I have nipples," Mueller says. "Can you milk me, Mr. Cohen?"
Finally, Mueller gets serious: "You listen to me, you little weasel. I don't know what rights you think you have, but you broke the law, and now we're gonna catch all you little Fockers. You got that?"