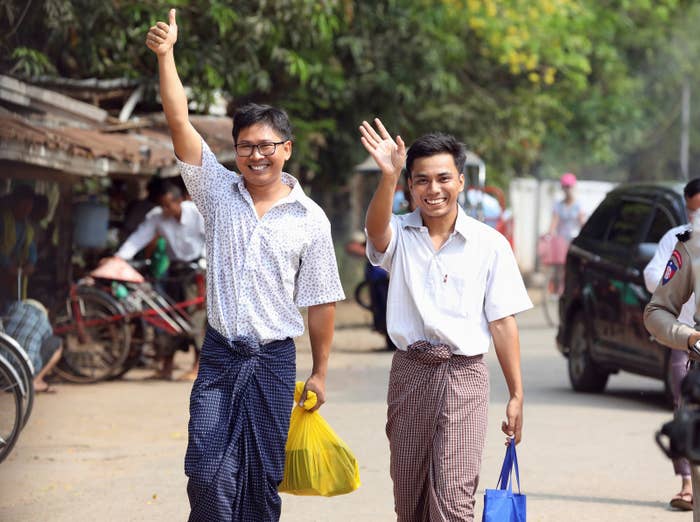 Two Reuters journalists who were jailed for more than 500 days for their reporting on human rights abuses in Myanmar have been freed after receiving a presidential pardon.
Wa Lone, 33, and Kyaw Soe Oo, 29, were sentenced to seven years in prison in September after they investigated the killings of Rohingya Muslims at the hands of soldiers and Buddhist villagers. Prosecutors claimed that the reporters got hold of confidential state documents, in violation of the country's colonial-era Official Secrets Act.

Wa Lone and Kyaw Soe Oo walked free Tuesday morning after receiving a pardon from Myanmar President Win Myint, who planned to release more than 6,000 prisoners Tuesday, the news agency reported.
"We are enormously pleased that Myanmar has released our courageous reporters, Wa Lone and Kyaw Soe Oo," Reuters Editor-in-Chief Stephen Adler said in a statement. "Since their arrests 511 days ago, they have become symbols of the importance of press freedom around the world. We welcome their return."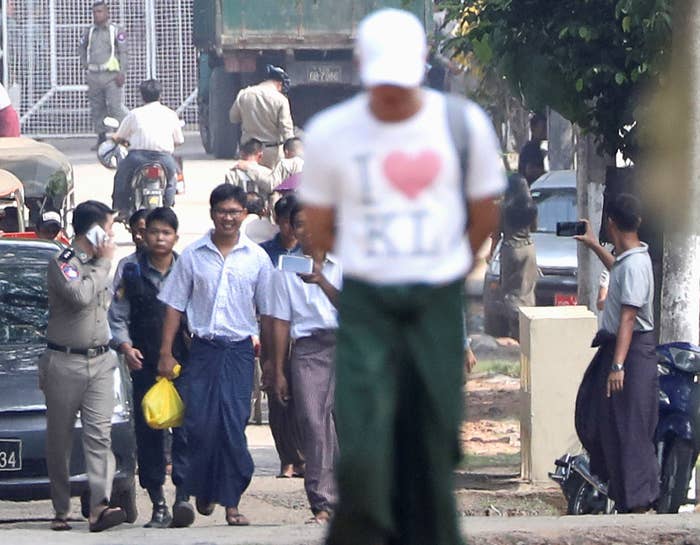 The journalists were awarded the Pulitzer Prize for international reporting last month.
"I'm really happy and excited to see my family and my colleagues," a grinning Wa Lone told reporters gathered outside the jail Tuesday. "I can't wait to go to my newsroom."

Before their arrests in December 2017, Wa Lone and Kyaw Soe Oo had been investigating the murder of 10 Rohingya in Rakhine state during an onslaught of violent massacres against the minority group. Their report was published in February 2018.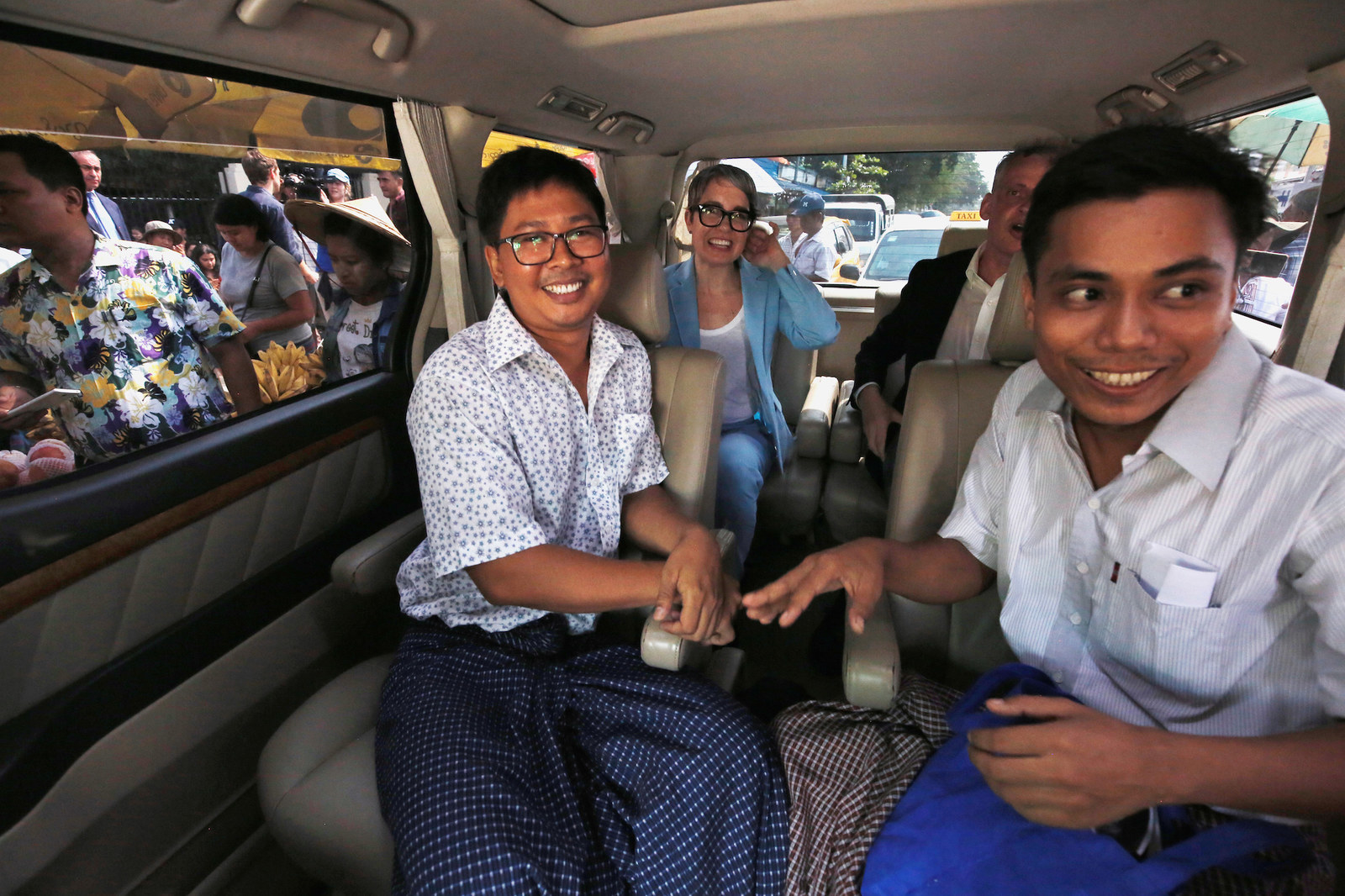 Myanmar's Supreme Court had rejected the journalists' final appeal last month after an earlier appeal was dismissed by the Yangon High Court in January.

In a statement Tuesday, the United Nations in Myanmar called the journalists' release "a step toward improving the freedom of the press and a sign of Government's commitment to Myanmar's transition to democracy."
"The UN stands ready to continue to support Myanmar in its complex transition process," the statement said.