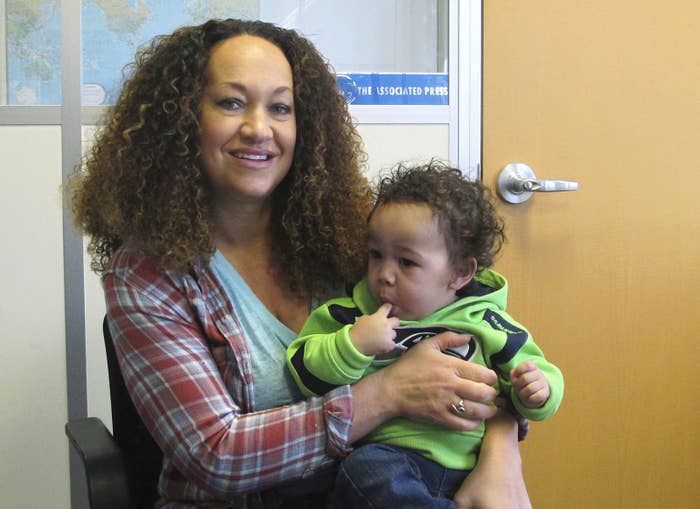 A former NAACP leader who notoriously disguised herself as a black woman for years is now facing criminal welfare fraud charges after investigators say she illegally received thousands of dollars in public assistance.
Rachel Dolezal, who legally changed her name to Nkechi Diallo in 2016, was charged this week with one count of first-degree theft by welfare fraud and one count of second-degree perjury for making a false verification for public assistance, according to court documents obtained by KHQ.
Diallo, who served as president of the Spokane, Washington, chapter of the NAACP, was outed by her parents in a viral local news interview in 2015 as being a white woman who deliberately misidentified herself as a black woman.
Investigators say Diallo illegally received $8,747 in food assistance and $100 in child care assistance from Washington state between August 2015 and November 2017, according to the documents filed in Spokane County Superior Court on Tuesday.

The state's Department of Social and Health Services opened an investigation into the alleged fraud in March 2017 after an investigator learned that Diallo was publishing a book about her life, In Full Color.
The investigator was aware that Diallo had previously made public statements that she received welfare, so he conducted a review of her public assistance records and found she had reported receiving only $300 per month in gifts from friends, according to the documents.
"He researched the publisher of Diallo's book and found a typical contract would include payments of $10,000 to $20,000 as advances against later royalties," the court documents said.
Investigators subpoenaed Diallo for her self-employment records, which included copies of her bank statements, and discovered that she failed to report nearly $84,000 in income to the department between August 2015 and September 2017.
"A review of Diallo's bank records showed several months where her monthly income would have made her ineligible for Food Assistance," the documents said.
Diallo is scheduled to appear in court for an arraignment on June 6.