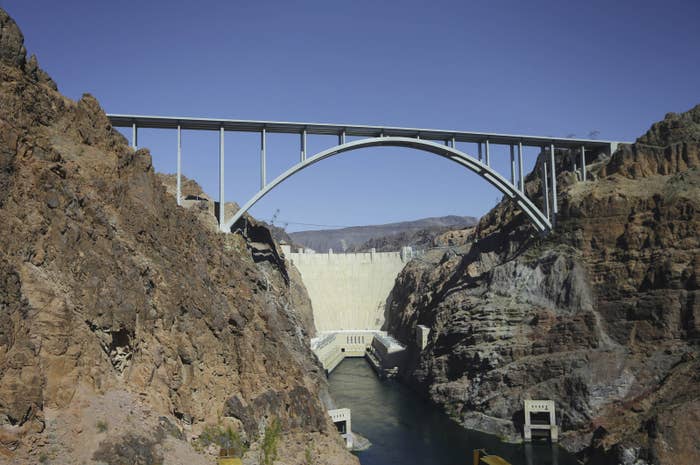 An armed man was arrested Friday after driving an armored vehicle onto a bridge spanning the Hoover Dam and blocking traffic to demand the government "release the OIG report," a call spouted by believers of an internet conspiracy theory, in a 90-minute standoff with authorities.
Images captured during the standoff showed the driver parking a black armored truck across the southbound lanes of the Mike O'Callaghan–Pat Tillman Memorial Bridge at the Arizona–Nevada border around noon, snarling traffic.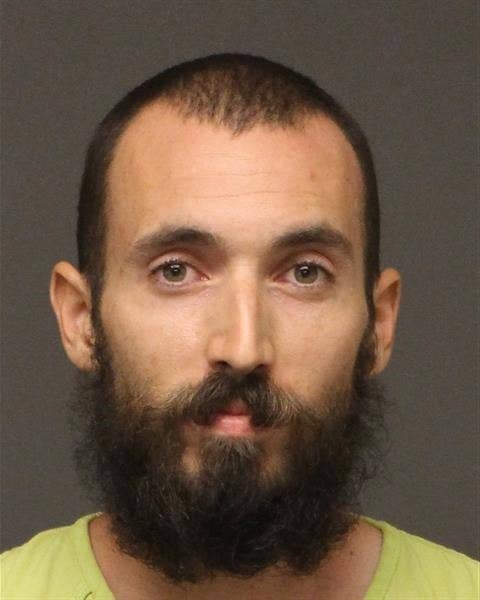 The driver was identified as 30-year-old Matthew P. Wright of Henderson, Nevada, according to the Arizona Department of Public Safety.

In a statement, the department said Wright reportedly stood outside of the vehicle holding a sign that read "release the OIG report." The demand appears to refer to an unredacted Justice Department inspector general report, which the bizarre right-wing conspiracy theory known as "QAnon" suggests will expose the "deep state," a supposed shadowy network entrenched in the government.
In a video apparently filmed inside the vehicle and posted online by far-right activist Laura Loomer, the man says, "No more lies. No more bullshit. We the people demand full disclosure."
"We elected you to do a duty," the man continues, apparently addressing President Trump. "You said you were going to lock certain people up when you were elected. You have yet to do that."

Authorities closed the bridge and all lanes of US Route 93. Just before 1 p.m., the armored truck left the bridge and began traveling southbound on the highway, failing to stop for law enforcement. The truck ran over tire strips and eventually came to a stop on a dirt road several miles southeast of the bridge.
Wright exited the vehicle and was taken into custody without incident, authorities said. A rifle and a handgun were found inside the truck.
Wright was booked into the Mohave County Jail on charges of obstruction of a highway, endangerment, unlawful flight from law enforcement, misconduct involving a weapon, and making terrorist threats.
Mark Mills, a truck driver who was stuck in traffic during the standoff, told the Las Vegas Review-Journal he became panicked when he saw the armored truck blocking traffic.
"I wasn't sure if he was trying to blow up the bridge or what," he recalled.