Fans are tweeting #PrayForDemi and #StayStrongDemi to share messages of love and support for Demi Lovato, who was hospitalized Tuesday in Los Angeles.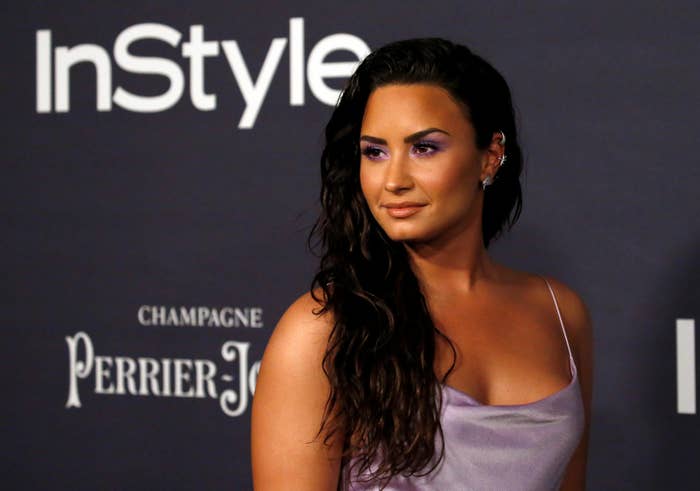 A representative for the singer's family said in a statement to BuzzFeed News that Lovato was "awake and with her family who want to express thanks to everyone for the love, prayers and support."
"Some of the information being reported is incorrect and they respectfully ask for privacy and not speculation as her health and recovery is the most important thing right now," the statement added.
Lovato, 25, has been public about her struggles with drugs and alcohol, and last month revealed in her song "Sober" that she had relapsed just three months after celebrating six years of sobriety.
"To the ones who never left me / We've been down this road before / I'm so sorry, I'm not sober anymore," Lovato sang.
After news of her hospitalization, fans went on Twitter to voice support for the singer, calling her a "fighter" and praying for her recovery.
"She will win over her demons. I believe in her."
"Mental illness is such a powerful demon, and a constant struggle... but our girl has got this..."
"demi is going to get thru this"
"Lovatics are here for you, no matter what."