The Biden administration announced on Wednesday that it would forgive up to $20,000 in student loan debt for eligible Americans in a plan that would affect an estimated 43 million borrowers.
BuzzFeed News spoke to seven people about how that amount of financial relief would change their lives. Many were grateful, saying that any dent they could make in their student debt was welcome. For some, especially those whose loans have ballooned after years of interest, $10,000 — or even the $20,000 available to Pell Grant recipients — is barely enough to manage a mountain of debt.
Biden's plan was a "good step in the right direction," one woman told us, adding that the entire system needs to be overhauled. "When the rules do not apply to student loans like they do to a car loan, a boat loan, a house [loan], it's not fair."
Everyone who spoke with BuzzFeed News said that their student debt has been a cloud over nearly every aspect of their life. It informed major decisions like where they chose to live, whether to get married, and what jobs they applied for. For at least one person, it drove a wedge in their family.
Here are their stories.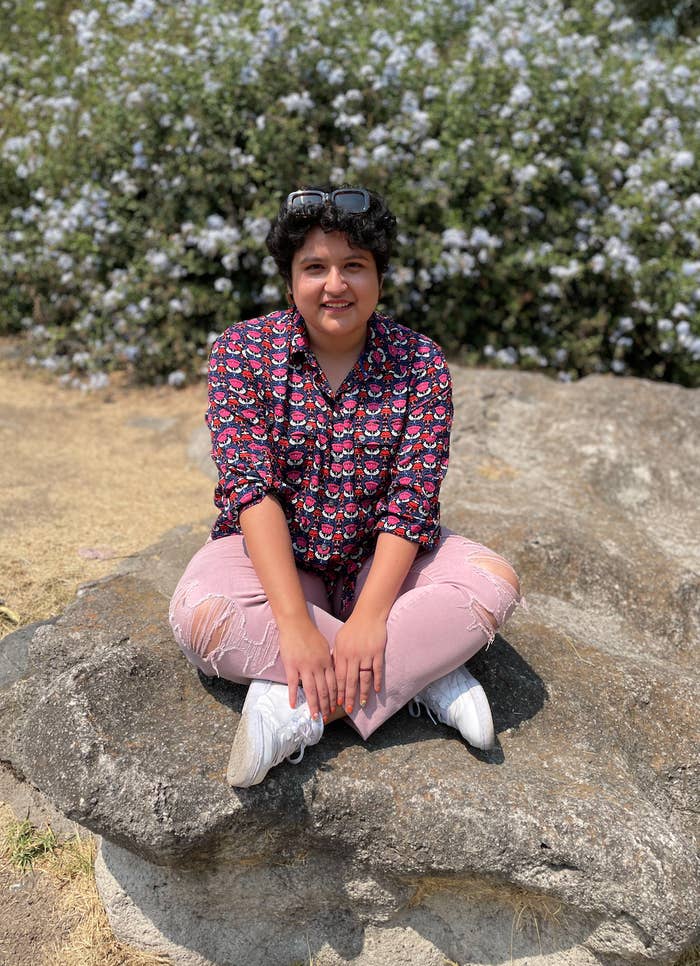 Blanca M., 30
Blanca M.'s mother immigrated to Texas from Mexico at the age of 17 with the hope of one day giving her kids a better life. But even after Blanca graduated in the top 10 of her high school class, earned a bachelor's degree from the University of Texas at Austin, and found a meaningful job fighting for reproductive justice, she feels like she's still falling short of the life her mother dreamed about.
"I followed what everybody said I was supposed to do, and I'm still in this situation where student loans are affecting my life and my future," the 30-year-old Austin resident said.
Blanca, who asked to be identified by her first name and last initial to protect her privacy, has been with her partner for 12 years, and they want to get married. Because they both have student loans to pay off, their payments would go up if they filed their taxes jointly; if they filed separately as a married couple, they could end up paying more in taxes.
During the pandemic, she and her partner were able to pay off their credit cards and start building an emergency savings fund with the money that would have otherwise gone toward paying back their student loans. Under Biden's plan, they each expect to get $20,000 of their loans forgiven, leaving Blanca with about $16,000 in debt. With the forgiveness and the new rule to cap repayments on undergraduate loans to 5% of borrowers' monthly income, she expects it will be easier to budget for the payments. And as someone who works in public service, she plans to apply for the Public Service Loan Forgiveness program when she hits 10 years of repayments.
Getting out from under their student loans doesn't feel like an impossible task anymore, but it's still affecting their plans to get married, buy a house, and be able to financially support their families.
"We're the firstborn in our families, and in immigrant culture it's just expected that we're going to take care of our parents," Blanca said. "I'm not going to be living it up. … I just want to be able to breathe."
Janet Marie, 36
After struggling to find a good-paying job after college, Janet Marie made the decision to go back to school for her master's, thinking another degree would increase her earning potential. She knew that would mean adding tens of thousands of dollars to the student loan debt she had already accumulated during undergrad, but she thought it would be worth it.
A high-paying, full-time job never came through. Now, with about $132,000 in federal loans and another $34,000 in private loans left to repay, she worries she may never be debt-free.
"Basically, it's a house that I can never live in," Janet, who asked to go by her first and middle name to protect her family's privacy, said of her debt.
For the 36-year-old resident of upstate New York, the $10,000 in forgiveness doesn't mean much. That's about what she's racked up in interest on her federal loans. And when repayments resume in January, either she or her husband may have to get a second job to be able to support themselves and two kids.
It also doesn't put the couple in a better position to buy a house, a long-term dream of theirs. Between her work for a state-run abuse call center and her husband's warehouse job, they make about $73,000 a year. The thought of even applying for a mortgage with her debt-to-income ratio makes her nervous.
Even though Biden's plan doesn't help her that much, Janet said, she's still appreciative of the effort to lessen the burden of borrowers. She's also hoping the Public Service Loan Forgiveness program remains intact when she can apply for it in a few years. For now, just the fact that there's a discussion about student debt makes her hopeful that younger generations won't have to deal with it.
"I don't want this for my kids at all. I want them to be educated and have opportunities, but I want those to be equal," Janet said. "My debt and what I got for it is not equal."
Clare C., 34
Like millions of people, Clare C.'s student debt has shaped her life. (She did not want her last name included in the story because she is suing her private loan company.) Clare took out $80,000 in federal loans and $30,000 in private loans during college; after more than 10 years of payments, she currently owes $70,000 federally and another $70,000 in private loans. She is also paying off a $26,000 Parent PLUS loan in her mom's name.
When loan repayments were paused in March 2020, Clare, 34, felt like she was finally able to catch her breath for the first time in her adult life.
"I went into TJ Maxx, for instance, and started crying that I could buy a T-shirt without the fear of, Oh god, if I spend $20 on this T-shirt, will I be able to cover my loan?" she said.
Clare was one semester away from getting a bachelor's degree when she dropped out of college because she knew she couldn't afford to take out more loans.
"The cost of my loans [was] becoming so enormous, I just couldn't see myself ever being able to have a normal life if I kept going," she said.
"We went from this family with so much hope and dreams to being like, We're living in a fucking nightmare. And it just never ends."
The burden of student debt has followed her throughout her adult life, she said, affecting how others see her and even tainting her romantic prospects.
"I've dated people who don't have any student loan debt. And when they find out how much my student loan debt is, they look at me and they're like, I don't want to be with somebody who has this enormous debt," she said. "It's really prevented me from even finding a stable relationship with someone who doesn't see my debt as a problem."
It also strained her relationship with her family. Her parents, who immigrated to the US from Ireland, took out loans in their names without fully realizing how the system works, Clare said, and it has messed up their credit.
"When they try to go buy a car or when they try to go buy a house or whatever, [my mom has] been denied multiple times because of not only my debt, but my sister's debt," Clare said. "And then she'll call us, screaming at us, saying, 'I should have never let you guys go to college, this is the biggest waste of money. Now we're all broke because of you.'"
Clare said she understood that her mom was upset not necessarily at her and her sister but because they bought into a system that trapped them in never-ending debt.
"A lot of immigrant parents or low-income parents who just wanted their kids to get out of that situation and get something better. And we're the ones that really got screwed in that process," she said "We went from this family with so much hope and dreams to being like, We're living in a fucking nightmare. And it just never ends."
While Biden's plan is a "good step in the right direction," Clare said, she wants bigger changes to the system, including addressing exorbitant interest rates and allowing student debt to be discharged in bankruptcy. (You can discharge student loan debt while filing Chapter 7 in limited cases, but it's rare that people do it, and costly.)
"I have no problem paying back a loan. But when the rules do not apply to student loans like they do to a car loan, a boat loan, a house [loan], it's not fair," she said. "It's really a Ponzi scheme, in my opinion."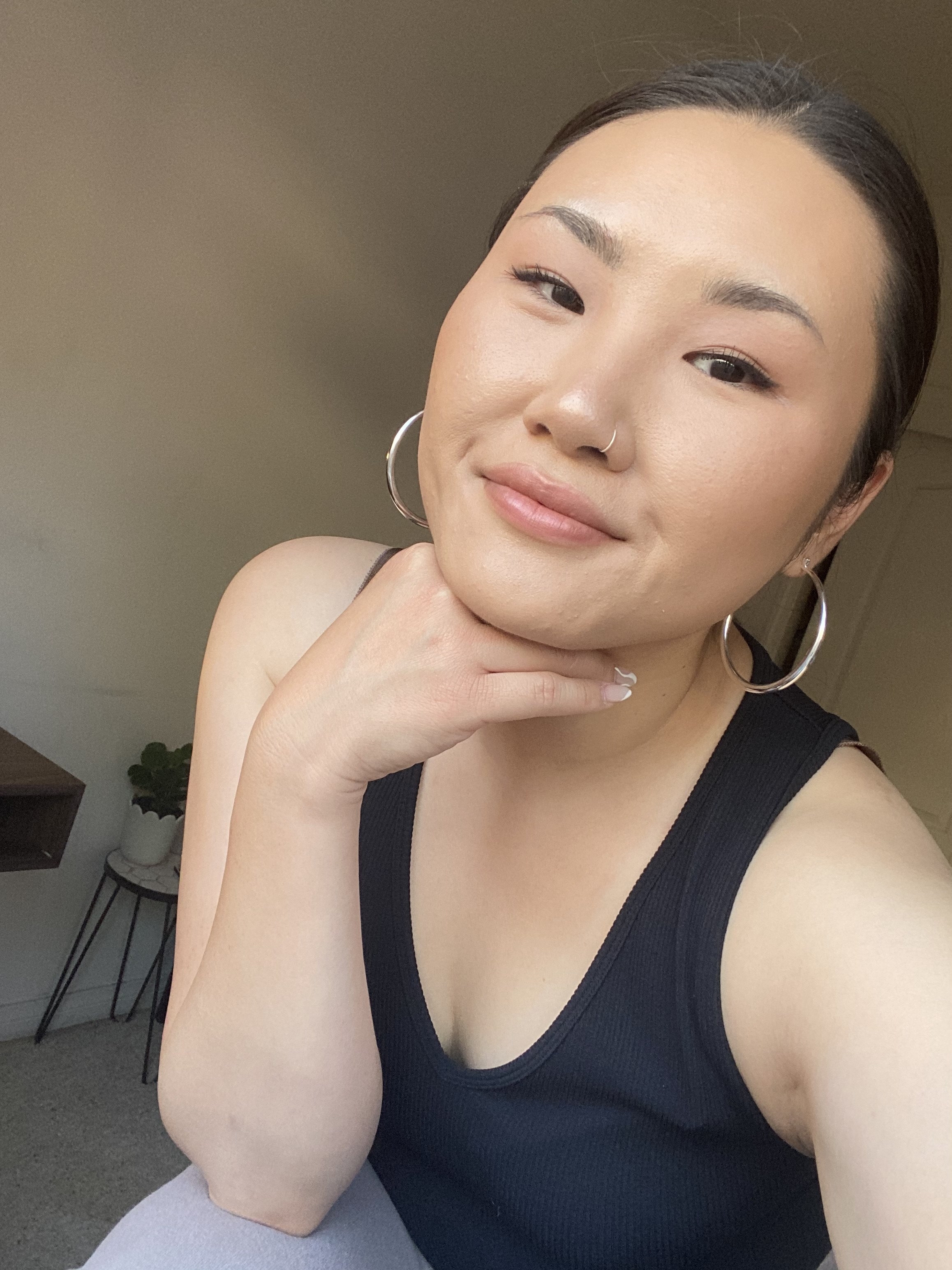 Alice P., 31
Raised by Korean immigrants in Central California, Alice P. (who asked to withhold her full name so she could speak freely) understood from a young age that she would go to college. Her parents moved to the US in the '70s and '80s and wanted their children to live the American dream, she said, a big part of which included higher education.
There was no question that Alice would have to take out loans to be able to afford college. But at 18 years old, she did not know the extent to which these loans would follow her into adulthood.
"I didn't really add up all the numbers because I was a kid. And I was just saying yes to everything because I wanted to go to college," she said. "And here I am, almost 10 years since I graduated college, kind of reaping the consequences."
Alice has scrimped and saved over the years, careful not to be late on her payments and to keep her credit score intact. She still has about $11,000 left to pay off, an amount that includes years of accrued interest.
Not having to fork over monthly payments in the past two years has eased her financial situation, allowing her to save money to be able to leave her hometown. It's also done wonders for her mental health. But she still carries the burden of her debt, like "this black cloud has been kind of hanging over me," she said.
Alice was cautiously optimistic about Biden's forgiveness plan. As a Pell Grant recipient who makes less than $125,000 a year, she thinks what's left of her loans will be completely forgiven, but, like many others who spoke to BuzzFeed News, she is still trying to parse what the plan means for her.
"'I'm a little skeptical on how it's all going to work out. It just seems too good to be true," she said. "If everything turns out to be exactly what they are saying and there is no fine print, then, yes, absolutely. I'm thrilled. … And I think that this will definitely open up opportunities for people to do things that they want to do and live more fulfilling lives."
Morgan J., 35
Morgan J. went back to school 10 years ago, thinking that she needed a college education to get a job that would pay her enough to take care of her family. Then in 2014, her husband had his second of two strokes and became unable to work, so she decided to go to graduate school to become a licensed therapist in order to make more money.
One bachelor's and a master's degree later, the 35-year-old mother of two is saddled with $130,000 in student loan debt, an amount that represents more than twice her current income.
"I thought that I would make enough money to pay everything back, but clearly that's not the case," said Morgan, who asked that her last name not be published to protect her privacy.
The $20,000 in student loan debt relief she expects to receive under Biden's plan is "a little drop in the bucket," she said. And when it's time for her to start repaying her loans in January, she doesn't know how she's going to afford them.
Not having to pay off her loans during the moratorium has meant feeding their two teenagers "more than ramen and peanut butter and jelly," she said. Her family has been able to buy what they need and take a few short vacations they ordinarily couldn't go on. Her kids have also been able to play sports, but over the summer they had to drop some of those as gas prices rose and other costs went up due to inflation.
Now, Morgan said, her 13-year-old is "constantly worried about how much things cost." He tells her he doesn't need new clothes, even though he's growing out of his shirts.
Morgan hopes that under Biden's rules her monthly payment will go down from the $805 estimate she got during the freeze. Still, she's contemplating picking up a night shift at a mental health hospital. But that would mean she'd have less time with her kids in the last few years of their childhood, less time with her husband, and less time for herself.
"I love what I do and I needed an education to support my family," Morgan said, letting out a big sigh. "But if I knew then that everything would be the cost that it is now, I might not have done it."
It's frustrating, she said, to hear people like Republican Sen. Mitch McConnell call Biden's plan "a slap in the face" to people who worked hard to pay off their debt or avoid it entirely.
"Yeah, I went to school. I took this money for that, but I did it to have a better life, and at the time that was the only way to have a better life," Morgan said, asking how much she should be expected to work to afford letting her kids play sports and raising them in a nice area. "Why is it OK for me to work two, three jobs? Why is it OK for anybody to have to work two or three jobs?"
Santana, 35
Santana, who asked to be identified by her first name to protect her privacy, grew up understanding that college would be her ticket to success. She was accepted into a prestigious school, but even with scholarships and Pell Grants, she completed undergrad with about $50,000 to $60,000 in federal loans. Santana said she was "obsessed with paying it off," taking any opportunity she had to lower that debt.
A master's degree left her with another $60,000 in federal loans that had a 7% to 11% interest rate. She refinanced those loans in 2019. The COVID-era payment pause didn't apply to those refinanced loans, on which she pays about $900 a month. But it stopped her payments on the $5,000 she has left in undergraduate loans, allowing her to invest a little money into an index fund for the first time.
Santana, a Black and Latina first-generation immigrant, grew up in poverty. She said it was drilled into her from a young age that higher education was the way out. She was the first in her family to graduate from college.
"When you're young and they say, 'Go to college,' and 'This is how you're going to do it,' and 'Take out this debt,'" she said. "I knew it was a lot of money. I knew it would take a long time to pay off. But I didn't realize how this debt could prevent me from having anything to pass on to my future children."
Santana does not know for sure if her refinanced graduate loans — which stand at about $40,000 — qualify for debt relief under Biden's plan, and she does not know where to get answers.
"That's the thing that's most on my mind, like, does this mean that $5,000 of my debt is wiped out? Because that's what I still owe for undergrad," she said. "Or does this mean $20,000 is wiped out? Those are two very different realities."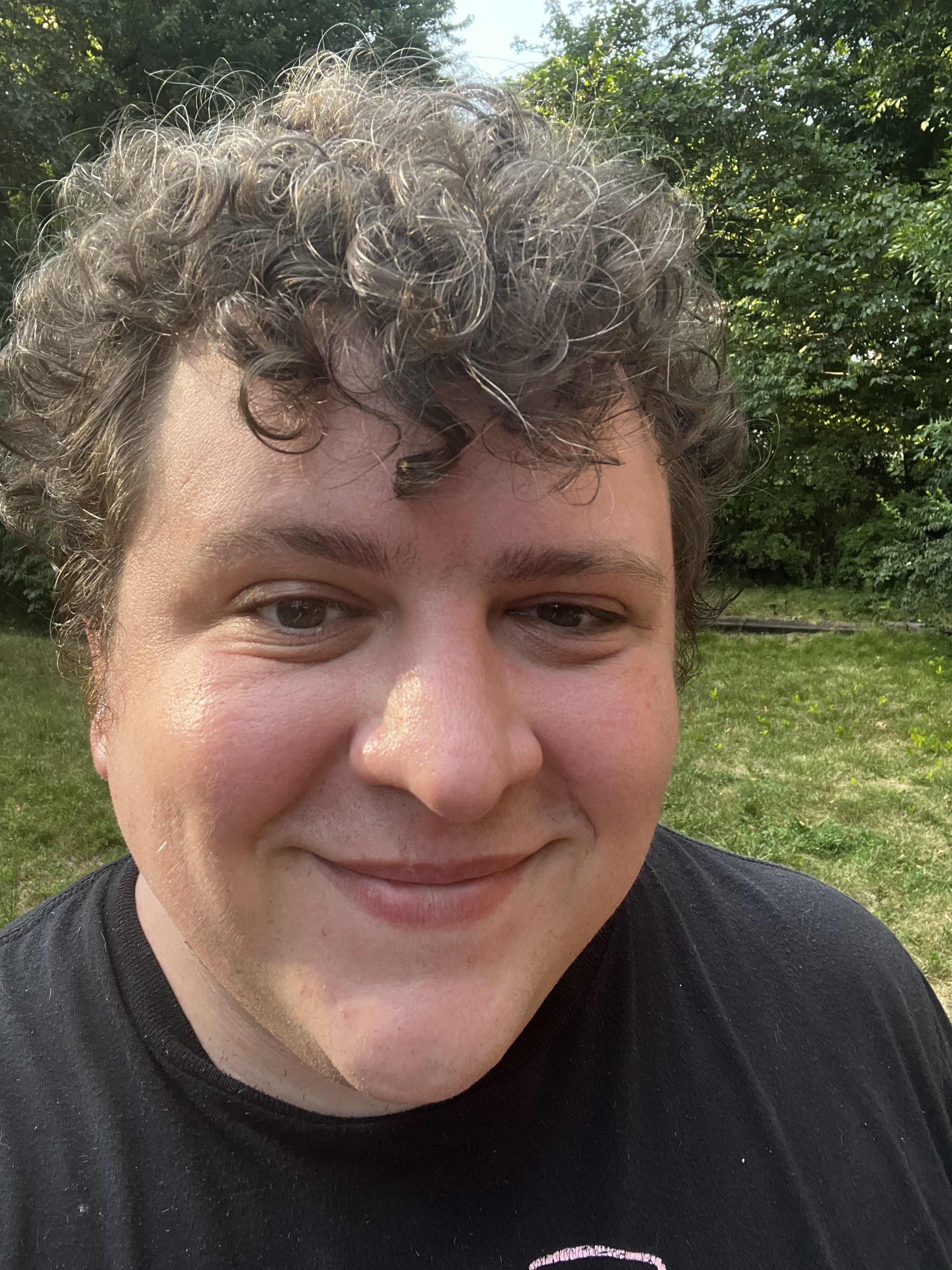 Taylor Scrivner, 31
Kansas City resident Taylor Scrivner expects he'll get the $10,000 in forgiveness under Biden's plan, leaving him with about $54,000 left to pay back in federal student loans he took out for undergrad and graduate school.
Scrivner, who works for an insurance licensing education company, said the relief will allow him to pay off his loans faster.
"I'll still have significant student debt … but I'm excited to have at least a little bit of a breath," he said.
During the freeze on payments, Scrivner and his partner were able to save money for a down payment on a house. When he needed to replace a car part during the pandemic, he didn't have to sweat about the cost.
When it's time to resume payments in January, rebudgeting his life is "going to be a task," but he said he should be able to make it work. Still, he worries about how the loan forgiveness will work out considering he has 16 separate loans and is unsure how the relief will be spread across them and whether that will impact his credit score.
"That's an argument for canceling all of them," he said. "It is so complex to figure out the nitty-gritty. … It's a lot simpler to say, 'Nope, we're not doing this anymore.'"
Like other millennials, Scrivner said it was ingrained in him from a young age that he had to go to college. He believes it's good that societal expectation is finally starting to shift, but his generation is still suffering because of it.
"It's kind of like we were told this was the only way," he said, "and now we're being told that it's our fault that we were told that."