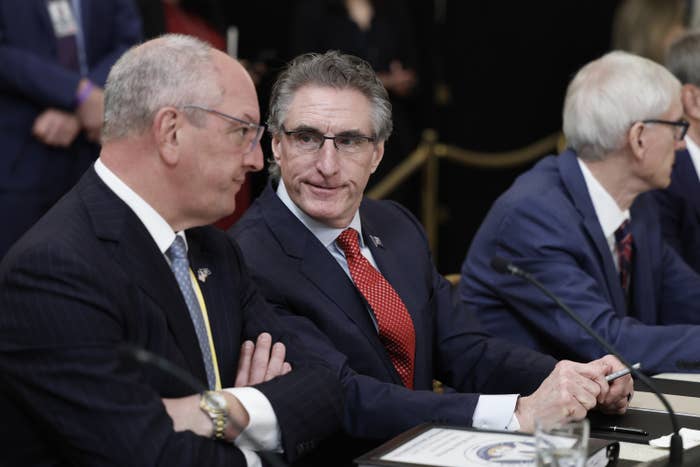 North Dakota Gov. Doug Burgum signed into law a pair of bills prohibiting trans students from participating in women's and girls' sports from kindergarten through college on Tuesday, joining 19 other states that have adopted bans on transgender student-athletes.
The laws require schools to designate teams by the "biological state of being female or male based on an individual's nonambiguous sex organs, chromosomes, and endogenous hormone profile at birth" — language that advocates say leads to the legal erasure of transgender, gender-nonconforming, and intersex people.
The bills also explicitly prohibit trans women and girls from playing on women's and girls' teams, but they do not carry equivalent restrictions on participation in men's and boys' sports.
Both bills were passed by veto-proof majorities in the Legislature. If not blocked by the courts, the laws will take effect on Aug. 1.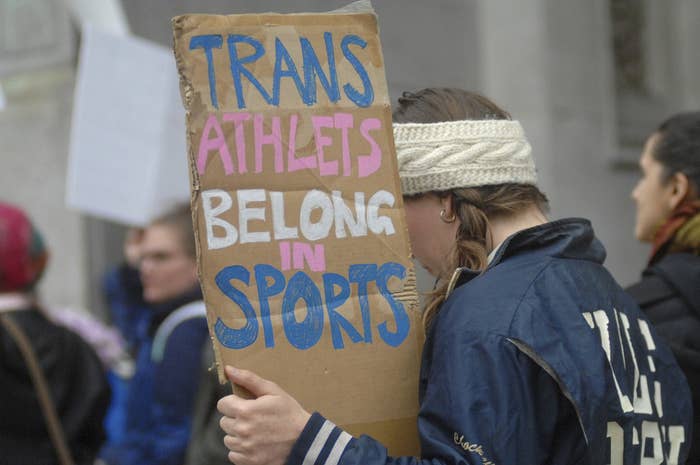 "Thoughtful debate over policy in this area should involve the pursuit of two goals: to continue to ensure fairness in North Dakota girls' sports and demonstrate compassion and understanding for all North Dakota youth," Burgum said in a statement.
In 2021, Burgum, a Republican, vetoed a similar bill that would have banned transgender girls from playing on girls' sports teams in public schools.
In a statement, Cody Schuler, advocacy manager for the ACLU of North Dakota, derided the legislation, saying the two laws effectively "codify discrimination."
"These bills are not about leveling the playing field for student athletes," Schuler said. "They're about erasing and excluding trans people from participation in all aspects of public life."