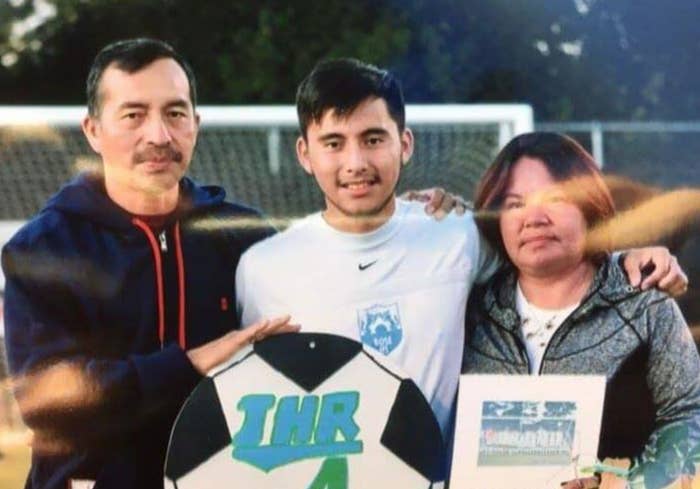 A man who sought sanctuary at a church in North Carolina for nearly a year while he worked to have his deportation order vacated has been deported to Mexico.

Samuel Oliver-Bruno, 47, an undocumented immigrant and a father to a US-born teenage son, was arrested by Immigration and Customs Enforcement officials last week after leaving the CityWell United Methodist Church in Durham to go to a biometric appointment at a US Citizenship and Immigration Services (USCIS) office in Morrisville.
ICE spokesperson Bryan Cox confirmed to BuzzFeed News that Oliver-Bruno was removed from the US to Mexico on Thursday night.

Supporters of Oliver-Bruno, who had been living at the church since December 2017 in what church officials called a "protective sanctuary," surrounded the ICE van as it tried to leave the Morrisville office last Friday, forcing an hours-long standoff that resulted in the arrests of 27 people.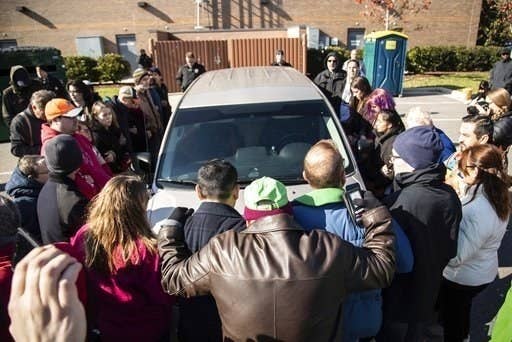 In a statement posted to Facebook, the church said the community was devastated by Oliver-Bruno's deportation and condemned officials for arresting him at the immigration office.
"Samuel's supporters are deeply unsettled by the collusion between USCIS and ICE to utilize a supposedly legitimate immigration process as bait for entrapment and ambush," the church said. "This action undermines our democracy and threatens the credibility of US agencies and government processes."
Oliver-Bruno was arrested by US Border Patrol in May 2014 in El Paso, Texas, while attempting to illegally enter the US using fraudulent identity documents, according to Cox.
Oliver-Bruno showed a state of Texas birth certificate bearing another person's name to a Customers and Border Protection officer in El Paso, and told the official that he was a US citizen, according to court documents. However, he later admitted that he was a Mexican citizen without any legal documents to enter the US and that he had paid $1,000 for the false papers, court documents said.
Later that month, he was convicted in federal court after pleading guilty to attempted illegal entry by false and misleading representation.
Since then, his case has been subject to "extensive appeals" that concluded he did not have a legal basis to stay in the country, Cox told BuzzFeed News this week.
Oliver-Bruno first came to the US in 1994 and worked in construction in Greenville, North Carolina, where he met his now-wife Julia, who has been diagnosed with lupus, an autoimmune disease, according to the church. The two had their son in 1999.
The family moved back to Mexico to care for Oliver-Bruno's ailing father in 2011 but later decided to return to the US as Julia's health deteriorated. While Julia and their son returned to the US first, Oliver-Bruno was detained by Border Patrol agents when he later tried to enter the US to reunite with his family.
The church said that he was released after two months on a stay of removal that showed immigration authorities the severity of his wife's condition.
"Samuel had broken no laws; he was working hard, paying taxes, and contributing to his community," the church said. "Samuel was a model community member."
Tasneem Nashrulla contributed to this report.