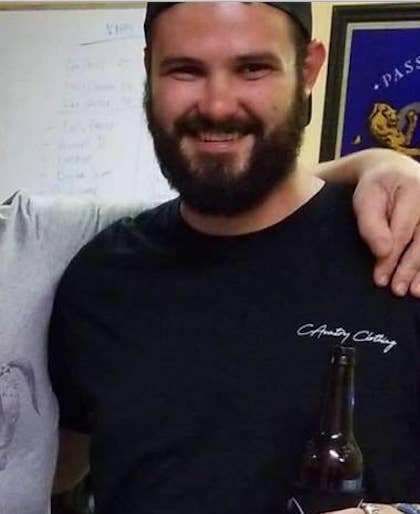 The mother of Telemachus Orfanos, one of the 12 people killed Wednesday night in a mass shooting inside a Southern California bar filled with local college students, made an emotional plea for stricter gun control laws after her son's death.
"I have two words: gun control," Susan Orfanos told BuzzFeed News when reached by phone Thursday afternoon. "Now, now, now, now. No more NRA. No more money. Gun control now."
Telemachus attended the Route 91 Harvest music festival in Las Vegas last year, surviving the deadliest mass shooting in modern US history.
But in an interview with ABC 7, Susan Orfanos said he did not come home Wednesday night from the Borderline Bar & Grill in Thousand Oaks after a gunman opened fire inside the bar filled with college students for a country music night.
"I don't want prayers. I don't want thoughts. I want gun control," an exasperated Susan Orfanos said.
Her sentiment echoed that of survivors and family members of victims killed in the Feb. 14 shooting at Marjory Stoneman Douglas High School, who demanded stricter gun control laws and launched a nationwide campaign after a gunman killed 17 people at the Parkland, Florida, school.
More than 870 people have been killed in 106 mass shootings across the US since 1982, according to a data analysis by Mother Jones, which counted indiscriminate shootings in public places resulting in three or more victims killed.
Telemachus was a 2009 graduate of Thousand Oaks High School, earning the rank of Eagle Scout that year, and went on to attend Moorpark College. He then joined the Navy, according to his Facebook page.
Telemachus returned to civilian life in Thousand Oaks, and in 2017, his mother said he traveled to Las Vegas for the music festival, where 59 people were killed and hundreds more were injured.
"I hope to God nobody else sends me any more prayers," she continued. "I want gun control — no more guns."