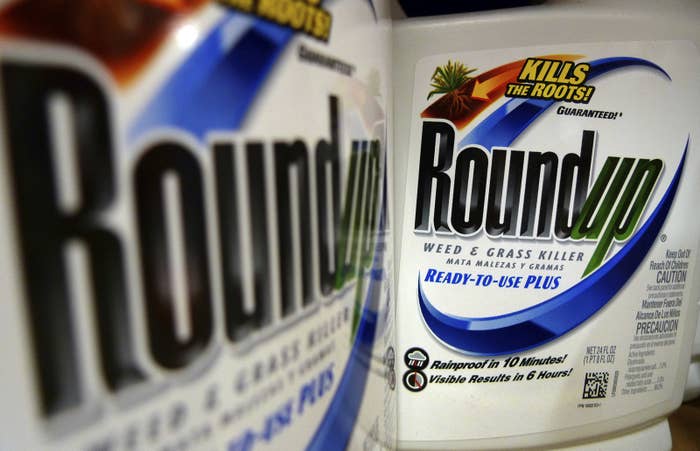 A recent verdict finding Monsanto's popular weed killer caused a terminally ill man's cancer could be disastrous for the agrochemical giant as thousands of other plaintiffs prepare for their day in court and lawmakers begin to consider bans on the product.
Experts told BuzzFeed News that a San Francisco jury's unanimous decision Friday to award nearly $290 million in damages to Dewayne Johnson sets a powerful precedent for the cases pending against Monsanto and others that have not yet been filed.
In addition to finding the company harmed Johnson, 46, who is dying of non-Hodgkin lymphoma, jurors found that Monsanto acted with malice or oppression by failing to adequately warn consumers of the potential risks of using its glyphosate-based products like Roundup and Ranger Pro.
Monsanto has already said it will appeal the verdict, and despite the decision, it has continued to argue that the herbicide, which it has sold since the 1970s, is safe.

"The jury got it wrong," Monsanto Vice President Scott Partridge said in a statement Monday. "We will appeal the jury's opinion and continue to vigorously defend glyphosate, which is an essential tool for farmers and others."

In 2015, the World Health Organization's International Agency for Research on Cancer classified glyphosate as probably carcinogenic to humans, but the US Environmental Protection Agency (EPA) has concluded the herbicide is not likely to be carcinogenic to humans.
The EPA's inspector general is currently investigating reports that an agency employee colluded with Monsanto to conduct biased research on glyphosate.
Carey Gillam, research director for US Right to Know and author of a book about Monsanto and the hazards of Roundup, told BuzzFeed News the case was a good indicator of how other lawsuits across the country will be tried, noting that the plaintiff's evidence in Johnson's trial is expected to be presented in many of the other cases.
And, according to Johnson's counsel, that evidence was only a fraction of the documents they've collected.
"We used about 30% of what we actually have," said attorney Pedram Esfandiary of Baum, Hedlund, Aristei & Goldman, which is representing hundreds of other plaintiffs claiming exposure to Roundup gave them the same type of cancer.
"It's by no means the end of the treasure trove of damning internal Monsanto documents," Esfandiary told BuzzFeed News.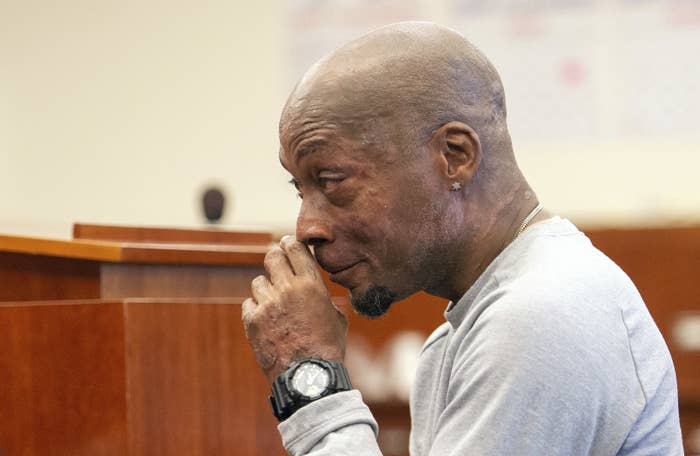 Since the verdict was announced, the firm has received hundreds of inquiries from other people wanting to file complaints against the St. Louis-based company. Separately, the pharmaceutical juggernaut Bayer, which recently bought Monsanto, has seen its stock prices plunge.
Lawmakers in Hawaii, California, and Connecticut told BuzzFeed News they're considering introducing legislation to ban or restrict use of the products next year.
"It's clear that there are safer alternatives out there and because public health and safety is paramount I think it's prudent to eliminate the risk that glyphosate [products] pose to the general public," said Hawaii state Rep. Chris Lee.

In California, where the state's Supreme Court on Wednesday rejected Monsanto's challenge to officials' decision to include glyphosate on a state list of known carcinogens, assembly member Al Muratsuchi said he was exploring legislation to ban the herbicide on school grounds.
"It would be, I believe, a significant first step," Muratsuchi said. "If the World Health Organization has found that glyphosate is a probable human carcinogen and if a California jury has found Monsanto liable for $289 million in compensatory and punitive damages we should do all we can to protect our kids."

Bills proposing to prohibit or limit the use of glyphosate-based products have been introduced in some states before but none have passed. Connecticut state Rep. Jonathan Steinberg, who has previously proposed legislation to ban the use of glyphosates near watershed areas, said the verdict could encourage lawmakers across the country to try again.
"It was a very important decision," Steinberg told BuzzFeed News.
New York state Sen. Brad Hoylman introduced bills earlier this year that would place a moratorium on or prohibit the sale and distribution of glyphosate products.
"Something as common as the product Roundup could be endangering the lives of New Yorkers, and if the federal government's not going to act on a ban or a moratorium, New York state should," Hoylman told BuzzFeed News.
Other countries, like France and Italy, have taken steps to ban or place restrictions on the herbicide.

"It's hitting Monsanto on the business end, the regulatory end, and the financial end," Gillam said, adding that the legal challenges have "the potential to take the company down."
Roundup and other herbicide products generated $4.8 billion in revenue for Monsanto in the 2015 fiscal year.

But Jim Bartimus, an attorney who has represented plaintiffs in medical malpractice and pharmaceutical cases, told BuzzFeed News that while he was surprised by the size of the damages awarded against Monsanto, he doesn't think the lawsuits will put the agrochemical giant out of business.
"If you are a company that's just been hit with a very, very startling verdict and sizable verdict there has got to be an assessment made," Bartimus said. "It's got to be a wake-up call ... that jurors in this instance didn't like the evidence they heard and thought you were at fault."