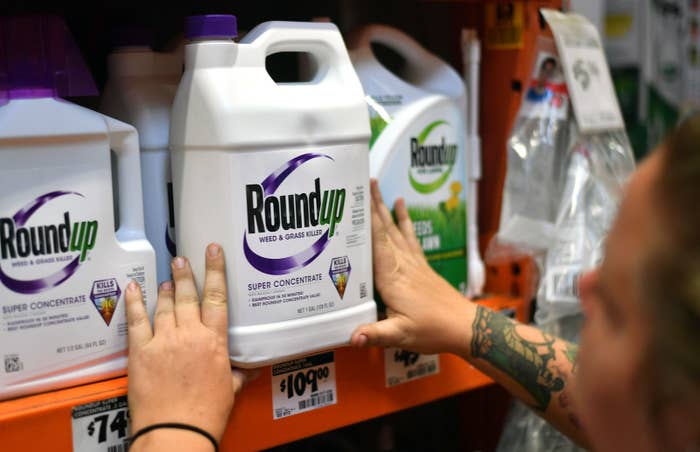 A federal jury in San Francisco has found that a commonly used weed killer played a significant role in causing a California man's cancer, delivering another blow to the agrochemical giant Monsanto as it fights a similar decision reached last year.

In a verdict announced Tuesday, jurors ruled in favor of Edwin Hardeman, a 70-year-old Sonoma County man, finding that exposure to the herbicide Roundup was "a substantial factor" in the development of his cancer.

The case will now move on to a second phase where the jury will consider whether Monsanto, now Bayer, knew and concealed information about the potential harm its product could cause, and decide whether to award any damages to Hardeman.

"Mr. Hardeman is pleased that the jury unanimously held that Roundup caused his non-Hodgkin's lymphoma. Now we can focus on the evidence that Monsanto has not taken a responsible, objective approach to the safety of Roundup," Hardeman's attorneys, Aimee Wagstaff and Jennifer Moore, said in a joint statement. "We look forward to presenting this evidence to the jury and holding Monsanto accountable for its bad conduct."

It is the lead case of a multidistrict litigation involving more than 1,600 plaintiffs in the US District Court for the Northern District of California and the second lawsuit that has gone to trial alleging Monsanto's glyphosate-based products cause cancer.

In August 2018, a jury in California state court awarded Dewayne Johnson, a man with a terminal illness who worked as a groundskeeper for a San Francisco Bay Area school district, nearly $290 million in damages. The verdict was later reduced to $78.5 million and is on appeal.
The outcome of Hardeman's case could be an indicator for how thousands of other cases will go. As of January, Monsanto was facing lawsuits from more than 11,000 plaintiffs claiming exposure to glyphosate-based products caused them harm, according to Bayer.
Michael Baum, of Baum Hedlund Law, one of the firms that represented Johnson, told BuzzFeed News in an email that while Tuesday's verdict won't necessarily set settlement standards for the other cases in the multidistrict litigation, it was "a huge win for all Roundup induced NHL claimants and a devastating loss for Bayer/Monsanto."

Hardeman was diagnosed with non-Hodgkin's lymphoma in February 2015 after using Roundup to kill poison oak and other invasive plants on his 56-acre property for more than two decades.
The lawsuit alleges that Hardeman's long-term exposure to Roundup caused his cancer and that Monsanto knew or should have known of the risks and failed to provide adequate warnings about the harm associated with using the product.
Jennifer Moore, an attorney for the Sonoma County man, said Hardeman used Roundup regularly, spraying approximately 6,000 gallons of the herbicide over the course of 26 years.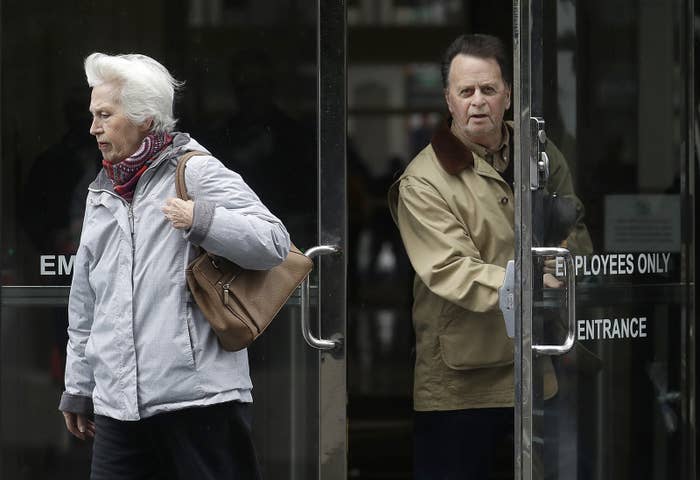 "They had a large poison oak problem and he had to spray regularly to keep the poison oak from taking over the hiking trails from taking over their water system from encroaching into their gutters on to their roof," Moore told BuzzFeed News last week.
Since his diagnosis, Hardeman has undergone six rounds of chemotherapy and now goes in for regular scans to see if the cancer is coming back, Moore said.

"He's not out of the woods yet," she said.
Monsanto, which was acquired by the German pharmaceutical company Bayer last year, has continued to argue that the herbicide is safe.
In a statement Tuesday, Bayer, said it was disappointed in the jury's decision and reiterated the company's assertion that glyphosate-based products don't cause cancer.
"We are confident the evidence in phase two will show that Monsanto's conduct has been appropriate and the company should not be liable for Mr. Hardeman's cancer," the company said. "We have great sympathy for Mr. Hardeman and his family, but an extensive body of science supports the conclusion that Roundup was not the cause of his cancer. Bayer stands behind these products and will vigorously defend them."

In 2015, the World Health Organization's International Agency for Research on Cancer classified glyphosate as probably carcinogenic to humans, but a draft report by the US Environmental Protection Agency has concluded the herbicide is not likely to be carcinogenic to humans.

The EPA's inspector general is investigating reports that an agency employee colluded with Monsanto to conduct biased research on glyphosate.
In an order issued earlier this month, District Court Judge Vince Chhabria, who is overseeing the Hardeman case, questioned the company's investigation of the potential risks of the herbicide.
"Although the evidence that Roundup causes cancer is quite equivocal, there is strong evidence from which a jury could conclude that Monsanto does not particularly care whether its product is in fact giving people cancer, focusing instead on manipulating public opinion and undermining anyone who raises genuine and legitimate concerns about the issue," Chhabria wrote.

In 2017, Chhabria unsealed documents that suggested the agrochemical company had ghostwritten scientific papers and worked with an EPA official to stop a review that would have been conducted by the US Department of Health and Human Services.