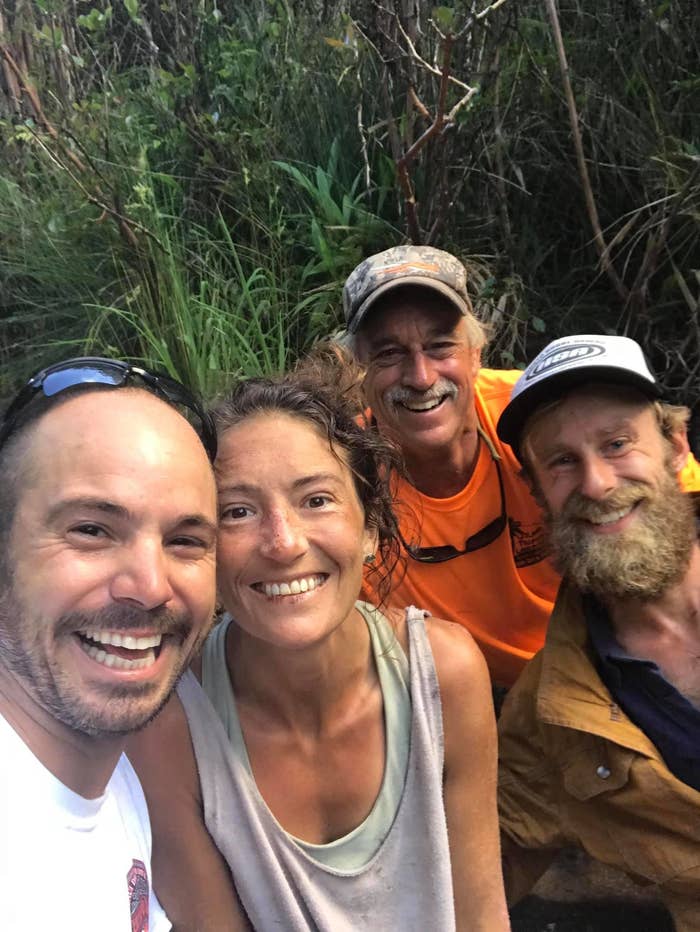 A 35-year-old Hawaii woman who was missing for more than two weeks in a forest was found alive Friday after a search team spotted her from a helicopter.
Amanda Eller was discovered by searchers at about 3:45 p.m. local time near a reservoir in the Makawao Forest Reserve, according to the Maui Police Department.
Police found her white Toyota RAV4 in a parking lot at the forest reserve May 9 after her boyfriend reported her missing.
Eller, a physical therapist and yoga instructor, got lost while on a hike in the forest May 8, according to the Facebook page set up to find her. She was last seen when video surveillance captured her purchasing items at a market in the area.
After police and fire personnel ended their three-day search, hundreds of volunteers continued looking for Eller, sending teams by land and air to find her.
Searchers found her in a deep ravine in between two waterfalls.
Javier Cantellops, one of the rescuers, told CNN that Eller was walking barefoot in the ravine, waving her arms at them.
"Can you fucking believe it? We fucking found her. We never gave up," Cantellops said in a video he posted to Facebook. "We never lost hope. We're so happy that you never lost hope. Thank you so much."
Maui police said Eller was transported to a hospital to be evaluated.
Pictures posted on Facebook showed her red and swollen ankles covered in scabs.
"It looks like she lost a little weight, got a really good suntan," Amanda's father, John Eller, said, according to the Maui News. "It was a rough journey. It was her mental strength and fortitude, her belief in herself, that kept her at it."

A GoFundMe page set up to find Amanda Eller raised more than $76,000. The donations paid for the private helicopter that eventually found her, according to the Facebook page.
"She is just as strong as we always said she would be," searchers said in a Facebook post. "We knew she could make it this long."