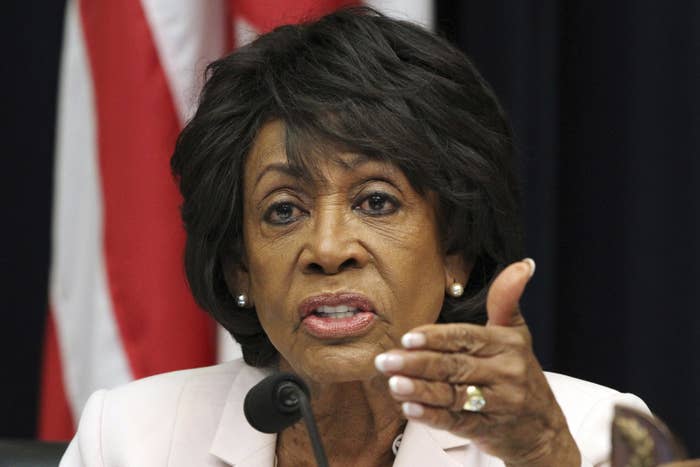 California Democratic lawmaker Maxine Waters told would-be assassins to "shoot straight" Saturday in response to death threats she says she's received since encouraging people unhappy with the president's immigration policies to publicly confront members of the Trump administration.
Waters, who has long been an outspoken critic of President Donald Trump, made the comments during a speech at the "Families Belong Together" march in Los Angeles after canceling events in Alabama and Texas last week because of "hostile mail" and "one very serious death threat," CNN reported.
"I know that there are those who are talking about censuring me, talking about kicking me out of Congress, talking about shooting me, talking about hanging me," Waters said. "All I have to say is this, if you shoot me, you better shoot straight. There is nothing like a wounded animal."
The California Democrat called for people to confront Trump's cabinet members in restaurants, department stores, and at gas stations and "tell them they're not welcome," after Homeland Security Secretary Kirstjen Nielsen and White House press secretary Sarah Huckabee Sanders were confronted at restaurants.
Trump responded to Waters' comments on Twitter, falsely claiming that the congresswoman called for protesters to harm his supporters.
On Saturday, Waters continued to speak out against the "zero tolerance" immigration policy that resulted in the separation of migrant parents and their children.
"How dare you take the babies from mothers' arms?" she said. "You are putting them in jails. And you think we're going to stand by and allow you to do that? I don't think so."