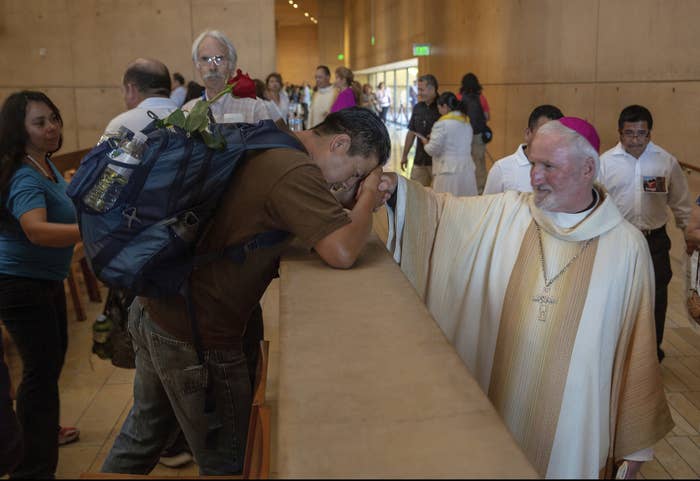 A man has been charged with murder in the killing of a prominent Los Angeles bishop, authorities announced Wednesday.
Carlos Medina, 61, of Torrance, is facing one count of murder with a special circumstance that he personally used a firearm to allegedly kill Auxiliary Bishop David G. O'Connell on Feb. 18, Los Angeles County District Attorney George Gascón said. If convicted, Medina faces 35 years to life in prison.
Gascón described the Feb. 18 killing as "a brutal act of violence," saying that O'Connell, 69, who served as a priest and bishop in the region for nearly 50 years, dedicated his life to serving the community "with love and compassion."
"His loss is one that I think will be felt deeply for years to come," the district attorney said during a news conference.
A motive has not yet been determined. Los Angeles County Sheriff Robert Luna previously said that Medina, the husband of a woman who worked as a housekeeper for O'Connell, claimed the bishop owed him money. But Lt. Michael Modica said on Wednesday that investigators don't believe there's any validity to that claim.
"When he was interviewed, ... he said several different reasons," Modica told reporters, "and none of them made any sense."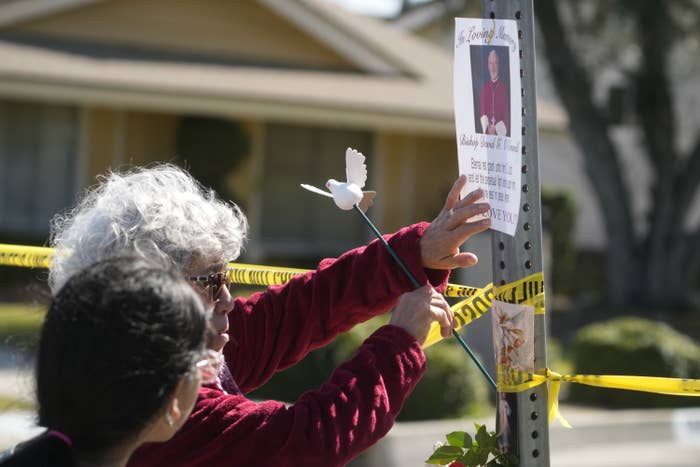 O'Connell was found suffering from multiple gunshot wounds in a home owned by the Roman Catholic Archdiocese of Los Angeles in Hacienda Heights. Paramedics pronounced him dead at the scene.
Gascón said there was no evidence of a forced entry into the house, so investigators believe Medina was able to gain access to the residence with a key or through another mechanism. He noted that Medina had also "done some work" at the house in the past.
Medina was arrested after sheriff's detectives connected him to the scene using a surveillance video that showed a vehicle at the Hacienda Heights home around the time of the killing, the Los Angeles Times reported. Authorities are conducting ballistics tests on weapons that were recovered from Medina's home.
"As Catholics around Los Angeles and the nation start the holy season of Lent let us reflect on Bishop O'Connell's life of service and dedication to those in greatest need of our care," Gascón said. "Charging Mr. Medina will never repair the tremendous harm that was caused by this callous act, but it does take us one step closer to accountability."