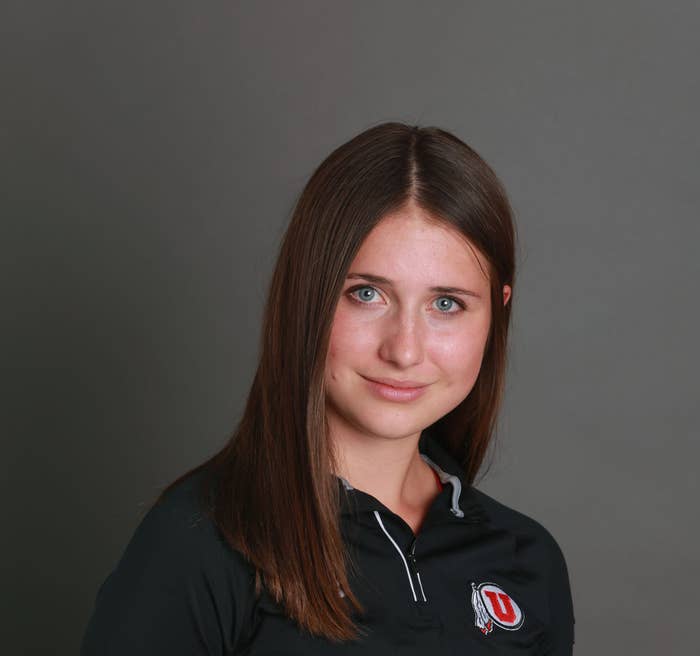 University of Utah student Lauren McCluskey, who was killed on campus Monday night after breaking up with a man who had lied to her about his criminal history, received suspicious messages that included threats to post compromising photos of her on the internet in the days leading up to her death, police said Thursday.
McCluskey, 21, was shot and killed in a parked car near the Medical Plaza residential hall Monday night. Her ex-boyfriend Melvin Rowland, a registered sex offender who was identified as the suspect, died of a self-inflicted gunshot wound hours after McCluskey's body was found, following a short foot pursuit by Salt Lake City Police Department officers.

University of Utah Police Chief Dale Brophy said that at the time of McCluskey's killing campus police were investigating a series of suspicious emails and text messages McCluskey had received from various email addresses and phone numbers.
Brophy said that while police believed Rowland and/or his associates were threatening "her financially and reputationally" with these messages, authorities did not believe Rowland was intending to physically harm McCluskey.
"There was no indication from Lauren to us at any point in this investigation that he was threatening physical harm," the chief said. "He was very, very good at getting people to trust him and Lauren was no different."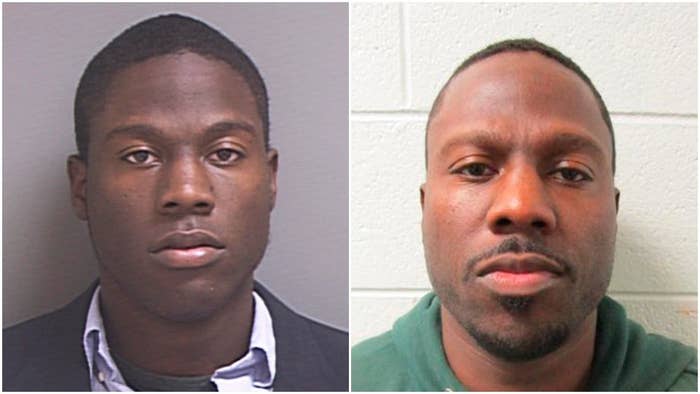 McCluskey had dated Rowland, 37, for about a month, according to her family. She broke up with him on Oct. 9 after learning that he had lied to her about his name, his age, and his criminal history.
McCluskey first reported the messages to police three days after the breakup, on Oct. 12, Brophy said. At the time, McCluskey believed the messages, which falsely claimed that Rowland was dead and that it was her fault, were from friends of her ex-boyfriend.

"The reporting officer asked Lauren if she felt in danger or threatened by the texts. She stated she did not but that she felt that his friends were trying to lure her somewhere and she didn't understand why," Brophy told reporters during a press conference.
The next day, McCluskey contacted the department again to report that she had received additional messages threatening to post compromising photos of her and Rowland on the internet, Brophy said. McCluskey told police she sent $1,000 to an account as demanded "in the hopes of keeping these photos off the internet and protecting her reputation."
Brophy said it was at this point that a case was assigned to detectives to investigate possible sexual extortion, or blackmail, charges.
Detectives began their formal investigation and spoke with McCluskey on Oct. 19 after she reported receiving another suspicious message. They gathered information about the possible extortion and all suspects possibly involved to seek an arrest warrant for Rowland and any of his possible acquaintances.
At about 10:39 a.m. on Monday, McCluskey emailed the police department to report another suspicious text message from a number she didn't recognize. The sender claimed to be Deputy Chief Rick McLenon and requested she come to the police station.

She didn't respond.

Hours later, McCluskey was talking to her mother, Jill McCluskey, on the phone in the parking lot outside her dorm when Rowland confronted her. She dropped her phone and belongings as Rowland dragged her to another spot in the lot, and forced her into a car where he allegedly shot her multiple times, Brophy said.
Video surveillance showed Rowland was picked up by an acquaintance and left the campus minutes after police arrived on scene to respond to a report of a possible abduction in a parking lot.
Brophy said Rowland had called a woman he had met on a dating site days prior, asking for a ride. The two went to dinner at a local restaurant, drove to the state capitol, and then returned to the woman's home in downtown Salt Lake City where Rowland showered. She later dropped him off at a coffee shop.
Shortly after midnight, Salt Lake City police officers located Rowland, who ran into a church after a short pursuit on foot. Officers heard a shot and found him dead in the church from a self-inflicted gunshot wound.

"I can't fathom how anybody with a conscience could murder their girlfriend and then go have dinner with someone else and act like nothing happened," Brophy said.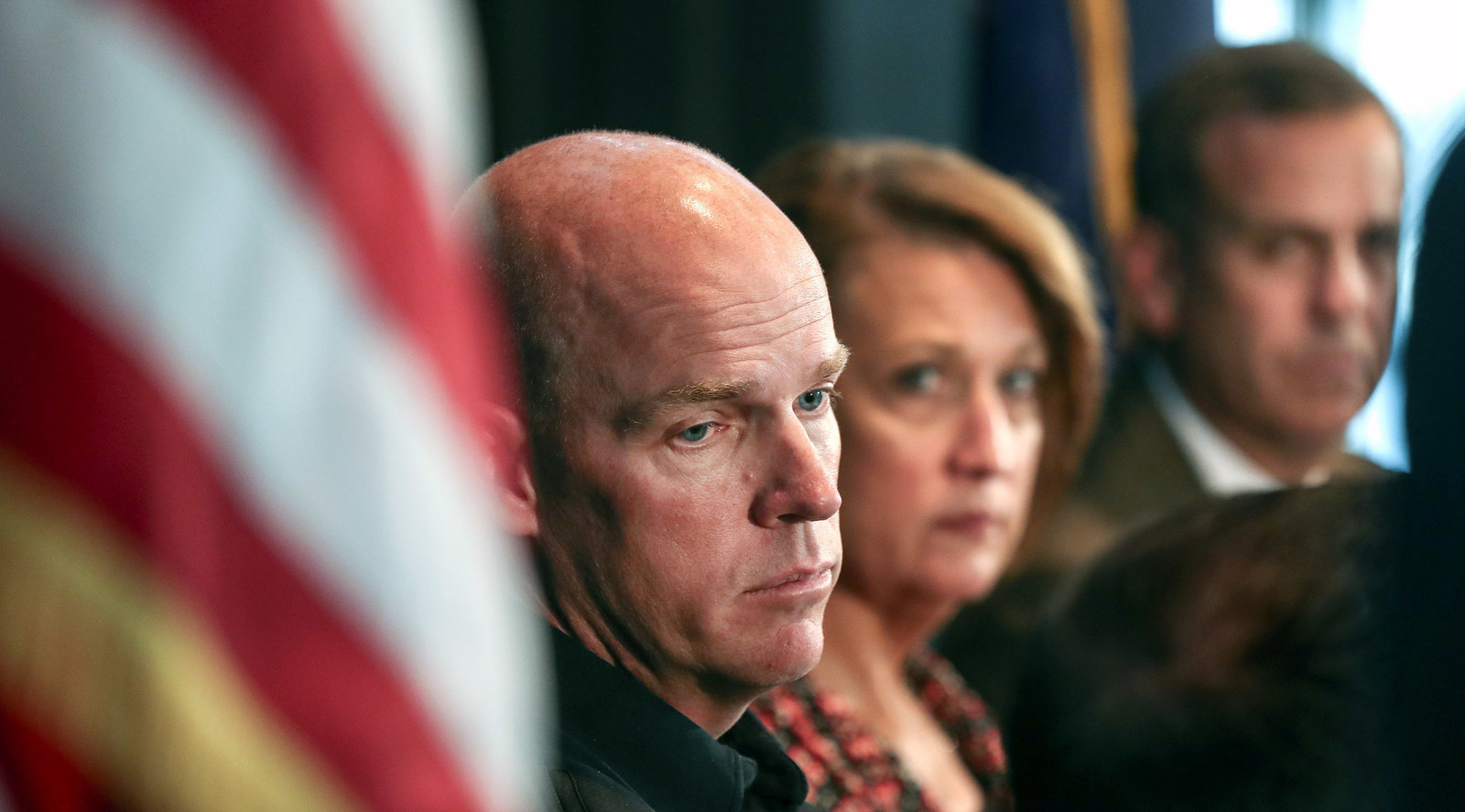 University president Ruth Watkins said the campus would be launching independent reviews of its campus safety protocols and of the actions the police department took in response to McCluskey's original complaints.
"We are determined as a university to learn from this tragedy," Watkins said.
The department's investigation into McCluskey's killing is ongoing, but Brophy said investigators now believe Rowland was behind all of the suspicious messages and that he had multiple cellphones and was using multiple spoofed email addresses and texting apps to conceal his identity.
Meanwhile, Rowland was looking for McCluskey on campus, security footage shows, according to Brophy.
"He was using this as another tactic of manipulation to confuse Lauren and to confuse anybody that might be on to him," Brophy said. "I don't think he told the truth to anybody based on our investigation or based on everybody we've talked to."