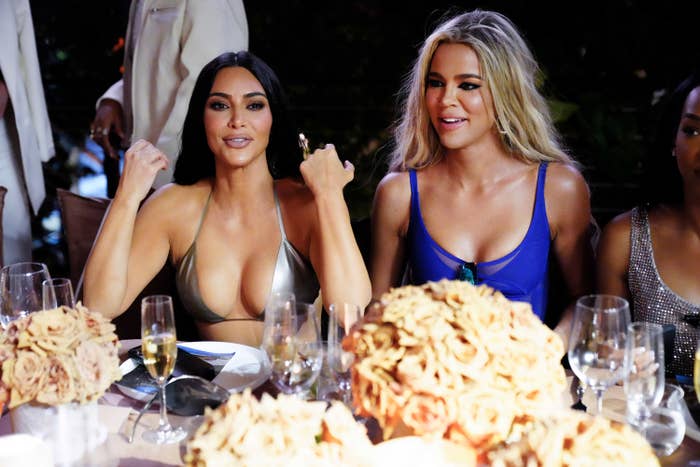 LOS ANGELES — Kim and Khloé Kardashian testified on Tuesday that at times they didn't want to film their hit reality TV show after Blac Chyna allegedly attacked their brother Rob, saying that they had no desire to be a part of the former couple's "toxic" and "volatile" relationship.
"I will not go into a toxic work environment," Kim told the court as she talked about taking a break from filming the family's show after the alleged December 2016 attack.
The sisters and other members of the Kardashian/Jenner clan have been in court as the civil lawsuit filed by Chyna is on trial. Chyna, whose real name is Angela White, is blaming the famous family for the demise of her and Rob's E! reality show, Rob & Chyna, which chronicled their whirlwind romance and aired for only one season in 2016. She is seeking millions in damages from Kim, Khloé, and Kris and Kylie Jenner.
On Tuesday, during questioning from Chyna's attorney Lynne Ciani, the Kardashian sisters denied putting pressure on E! to cancel Chyna and Rob's show. Instead, Kim and Khloé testified that they had no control over the future of what the family has described as a Keeping Up With the Kardashians spinoff. They added they only voiced their concerns to the network and took breaks from filming their own show in the wake of the December 2016 incident, during which Chyna has been accused of pointing a gun at Rob's head.
"We don't have the power like I think you're insinuating," Kim told Ciani during her testimony.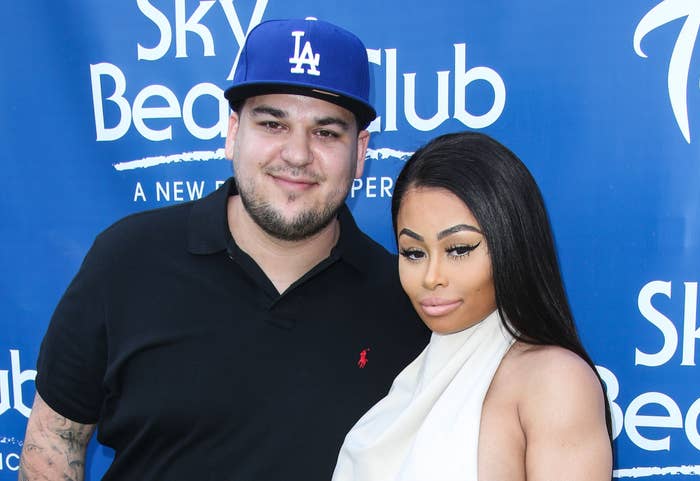 On Monday, Ciani showed the jury emails that Khloé and Kylie sent to E! executives, expressing their concerns over Rob's relationship with Chyna after she allegedly strangled him with a cell phone charging cord, hit him with a metal rod, and pointed the gun at him.

Khloé testified on Tuesday that the sisters put their concerns in writing so that the network was "aware of the volatile behavior," but she said she had not been trying to cancel the show.
"We feel strongly about a lot of things," Khloé said. "That doesn't mean anyone is going to listen to us."
In her email to the network, Kylie had said, "I feel very strongly about canceling Season 2 of Rob & Chyna," Ciani pointed out. Khloé responded that she could not speak to "Kylie's choice of words."
"I wasn't trying to cancel anything," Khloé testified. "I was considering not encouraging such volatile behavior between my brother and Chyna."
Khloé said she "was not comfortable" with the abuse that her brother was allegedly enduring from Chyna and that she felt that reaching out to the network under the circumtances was "what any sibling would do."
She added that she wouldn't be able to sleep at night "if god forbid" something else terrible happened between the two.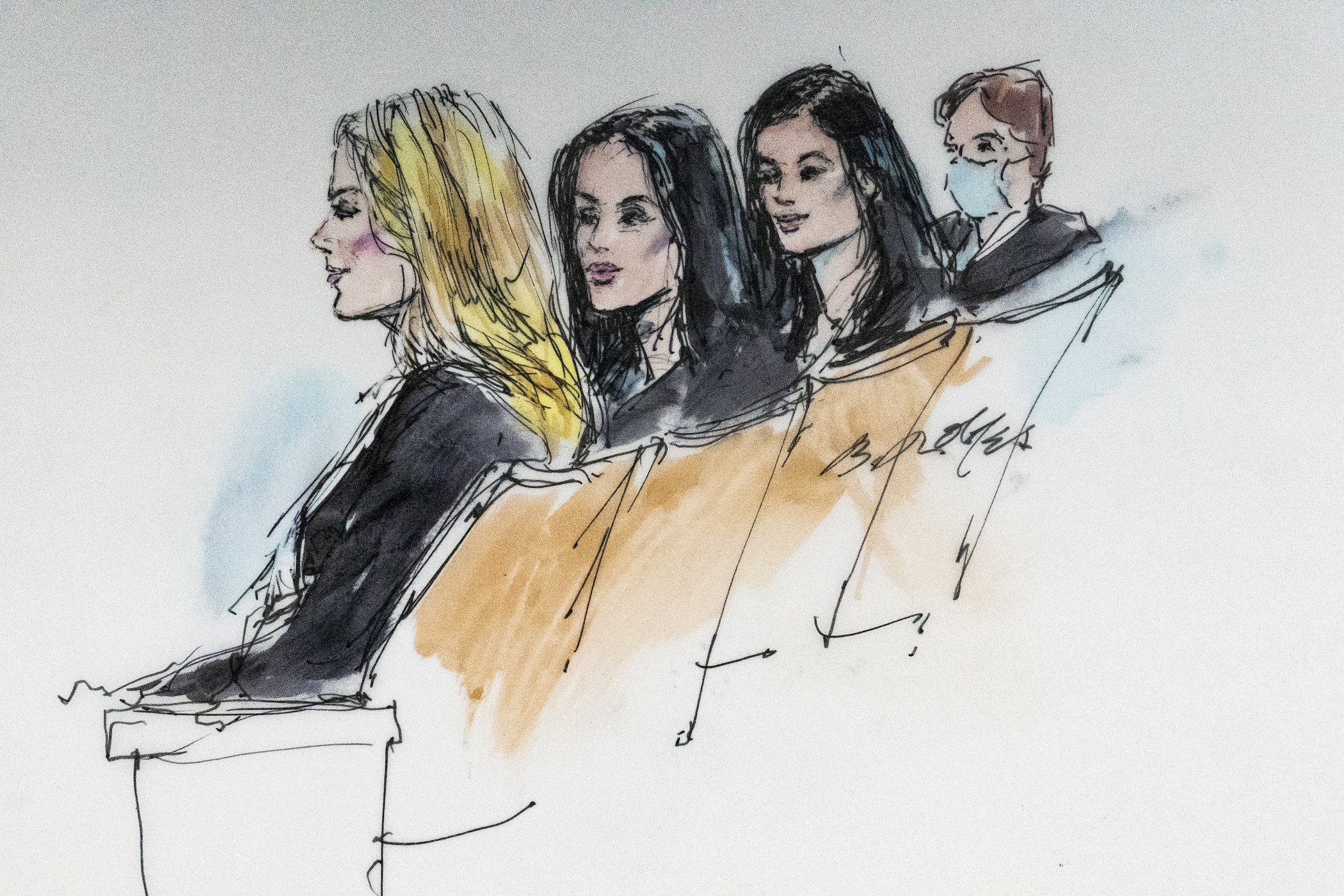 During Kim's testimony, the jury saw text messages she sent to her family and producers in early 2017 regarding Chyna's involvement in filming for KUWTK. In one message, which Kim testified was probably voice dictated, she expressed wanting to take a break from filming after learning that Chyna had filmed footage with Rob of them taking their daughter Dream to get her ears pierced.
According to screenshots of a March 16, 2017, exchange shown in the courtroom, Kim said she wanted to stop filming until the producers "figure out what you're going to do because Chyna will not be on our show."
"And it actually puts my brother in a bad position because he ends up crying all day saying the only reason she showed up was because she was filming," Kim said.
In another message shown to the jury, Kim said Chyna could "have no false hope" that she was on KUWTK and asked if Chyna was getting paid for her appearances. Kim testified that she was "probably trying to manage expectations" since Chyna was not a cast member. She also said wasn't aware at the time that Chyna and the network were working through an amendment to her talent agreement in early 2017 to pay her $370,000 for filming appearances on KUWTK.
In one message, a representative for Bunim/Murray Productions, the production company for KUWTK and Rob & Chyna, raised the possibility of blurring Chyna in footage shot for KUWTK, but Kim said "that's ridiculous."
"This is honestly so to the next level I just I'm going to officially take a break because I don't want to do this anymore," Kim said, according to the screenshots. "I cannot believe no one listens to us no one respects us."
E!'s former president Adam Stotsky also testified on Tuesday that while the network announced in December 2016 that Rob & Chyna had been renewed for a second season, production never started.
"It happens all the time," Stotsky said in response to questions from Ciani about how often shows are greenlit for another season but later canceled.
He also explained that while the network had signed off on financial analyses for season 2, they never officially exercised their contractual option to move forward with the series because the former couple's relationship ultimately fell apart.
During cross examination by the Kardashians' attorney Michael Rhodes, Stotsky testified that the Kardashian/Jenner clan did nothing to force the network to not move forward with the show's second season.
"They don't have the authority to actually do that," Stotsky said.