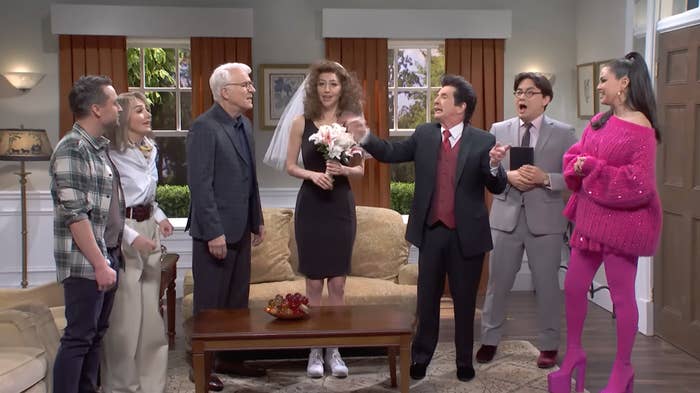 Saturday Night Live gifted viewers with a mini Father of the Bride reunion, bringing Kieran Culkin on the show to join hosts Steve Martin and Martin Short for a spoof in which Annie Banks is apparently getting married for the ... EIGHTH TIME.
In case you forgot (I did), Culkin, who these days is best known for his role as Roman Roy on HBO's Succession, played Steve Martin's young son, Matty Banks, in the 1991 rom-com and in its sequel, Father of the Bride Part II.
The sketch in Saturday's episode opens with Martin, who played the father, George Banks, staring longingly out the window when SNL's Heidi Gardner, playing his daughter, Annie, shows up to tell him that she's engaged, again. Martin stares at the camera and mouths the words "What the fuck" with an accompanying WTF gesture.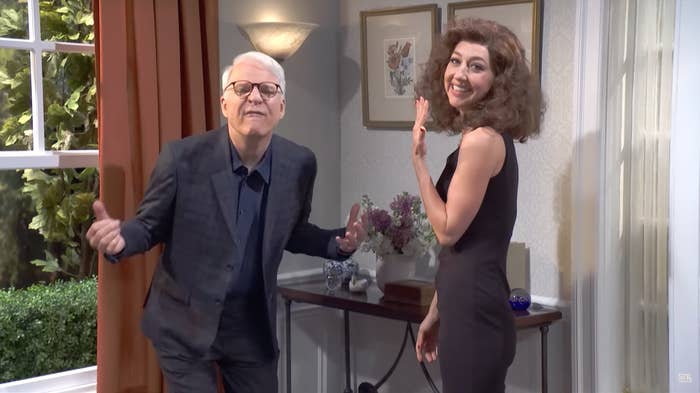 "Annie, what makes you think I can afford an eighth Nancy Meyers–style wedding?" Martin exclaims, referring to the film's screenwriter and producer. "I'm financially drained."

"But Daddy, I'm your little girl," Gardner says.
"You're 52!" Martin replies. "Your mom started driving for Lyft to pay your last wedding."
Then enters Chloe Fineman as Diane Keaton's Nina Banks in a white-and-beige Keatonesque fit. Shortly after, Short, who hosted this week's episode with his Only Murders in the Building costar, shows up to reprise his role as the flamboyant wedding planner Franck Eggelhoffer. SNL's Bowen Yang steps in alongside Short as his right-hand man, Howard Weinstein, originally played by BD Wong.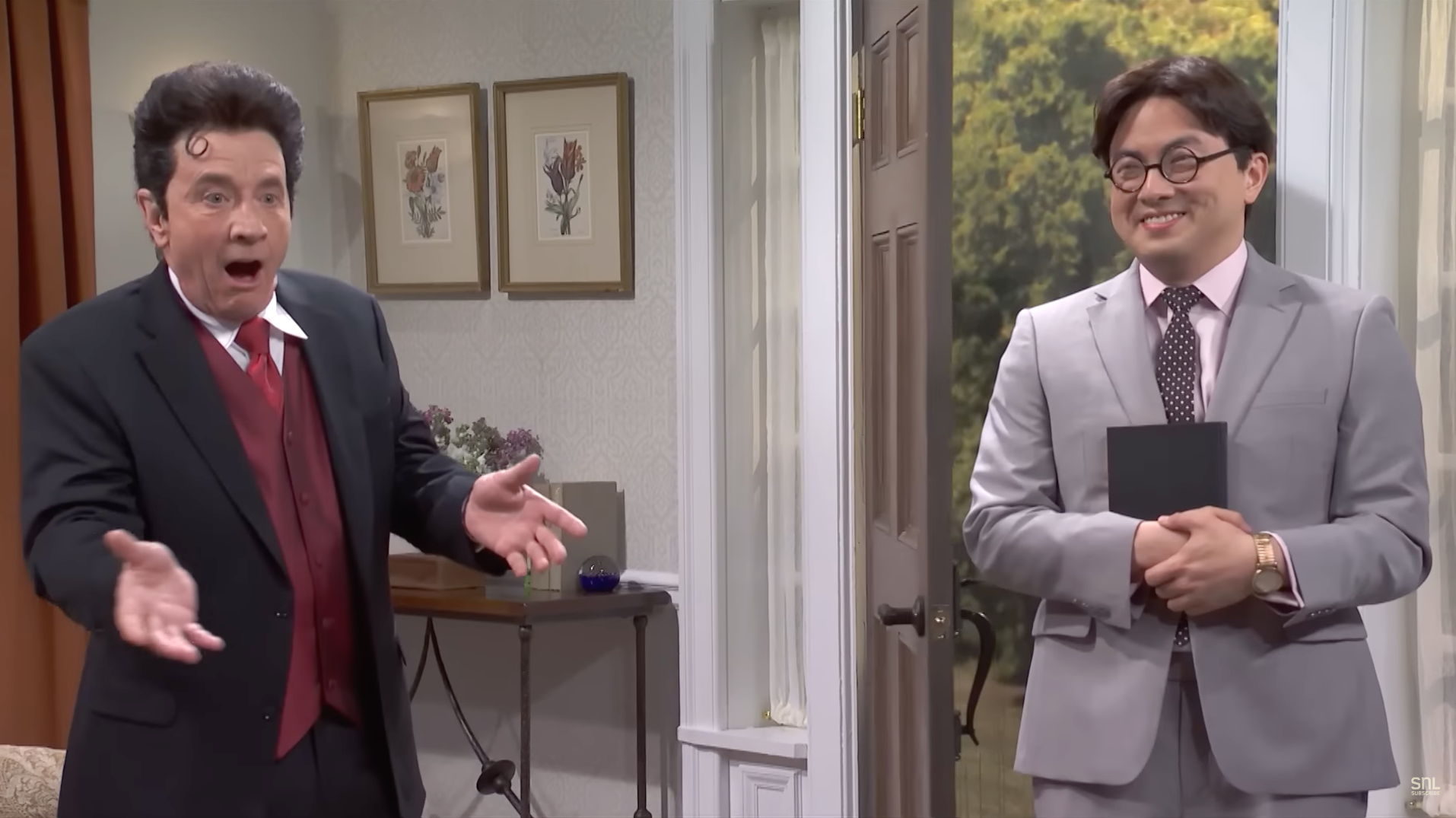 "Hi, George, you still have an outstanding balance from the fifth wedding," Yang says. "You owe me for the shrimp tower and the two performances by Nicki Minaj."
In Franck's signature accent — which, 30 years later, is still hard to pinpoint or understand — Short advises Gardner on how she can perfect her body for the big day, suggesting "a little plucking, a little pumping, a little tugging," and something I could not make out for her uh, lady bits.
"Are you suggesting that I pay for my daughter's vaginal rejuvenation?" Martin asks.
In comes Culkin, letting out a nasally "Ewww."
"Can we not talk about my sister's privates right now?" he says. "I feel like I might blow chugs."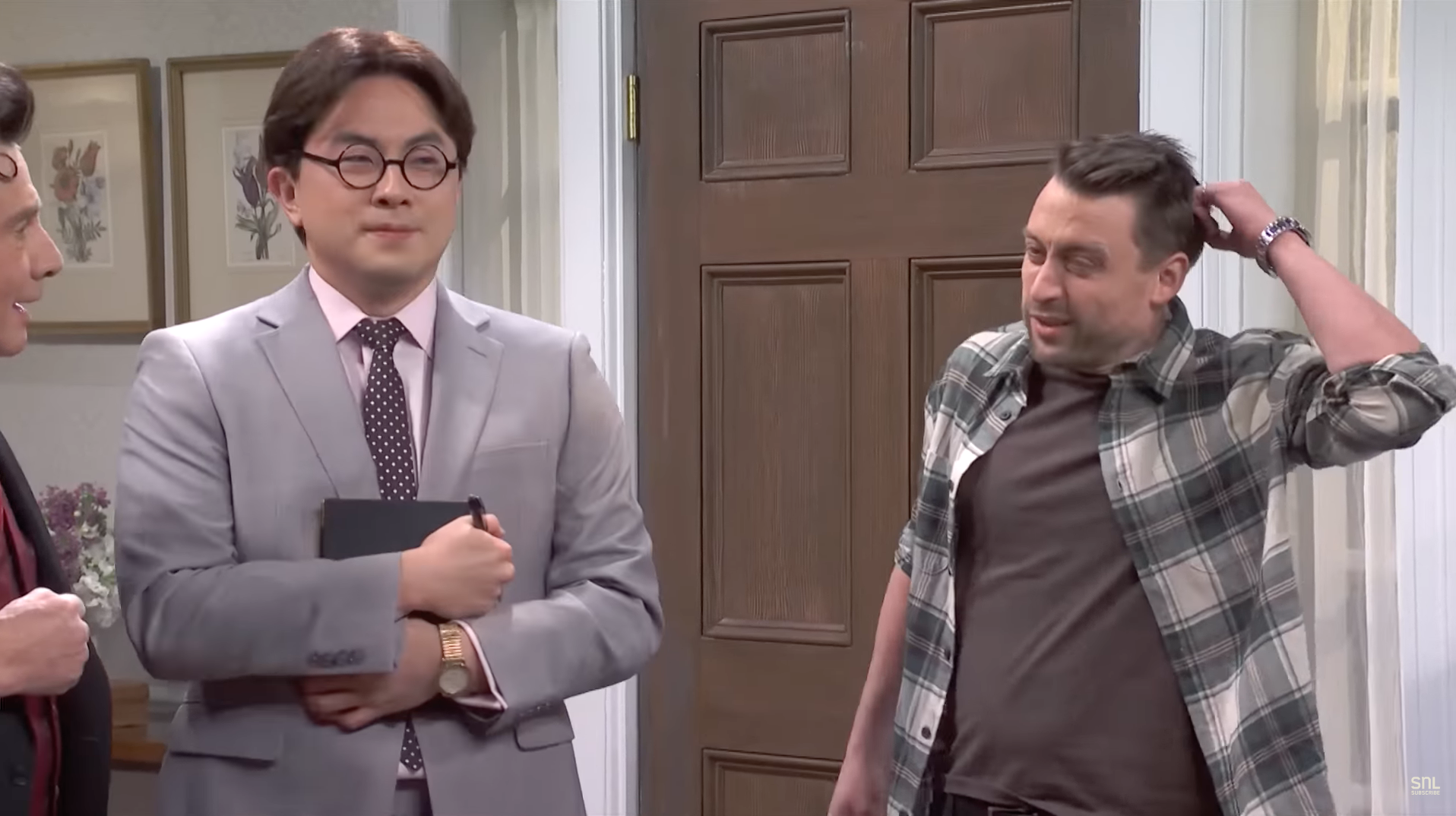 The narrator then reminds viewers that, yes, Culkin was a '90s child star, though you might have forgotten he was in Father of the Bride.

"My sister in a wedding dress? Gross to the max," Culkin says in the sketch. "Oh, uh, by the way, no cake for me; I have a colonoscopy tomorrow."

Selena Gomez, Martin and Short's Only Murders costar, then shows up again (she also appeared in the episode's monologue) and is announced as the wedding performer. (And seriously, what would a Father of the Bride–Only Murders crossover look like?!)
And with the addition of the star singer — and inflation — this wedding is bound to be the most expensive yet for George Banks.
"Franck, how much is she going to cost me?" Martin asks.
"Oh, $1.8 million, easy," Gomez says.
Here's the full sketch: