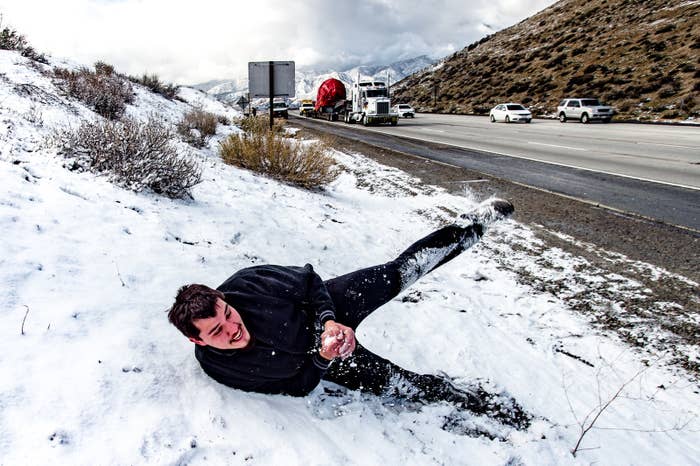 LOS ANGELES — Here in Southern California, we are usually wimps when it comes to cold weather, but on Thursday it started snowing and it was actually quite magical.
Forecasters with the National Weather Service said a cold weather system moving across the region could cause the snow level to drop to 1,500 feet or lower and, sure enough, it did.
People reported snow falling across the Los Angeles area and in other parts of Southern California at elevations well below 1,500 feet.
"It is snowing in Calabasas right now. OK. Calabasas, California, where the Kardashians live, where Jordyn used to live — it is snowing right now," actor Jerry O'Connell said in a video posted to Twitter. "It is snowing in Calabasas. Crazy."
It was pretty fucking exciting.
It was so exciting that some Angelenos *got out of their cars* to get the full experience.
"Oh my god. Wait it's snowing. OH MY GOD, IT'S SNOWING," @_leexxxiii_ said in a video she posted to Twitter. "WHAT THE HELL."
But, as @_leexxxiii_ pointed out, temperatures were still in the 50s across much of the Los Angeles basin, so how can it snow when the temperature is above-freezing?
Kristen Stewart, a meteorologist with the National Weather Service in Oxnard, told BuzzFeed News that one of two things could be happening: either the snow is falling too fast for it to melt into rain or it's only falling through a thin layer of above-freezing temperatures, or both.
"When precipitation forms it may form as snow," Stewart said. "As it falls it may not melt into rain whether that's a very thin layer of warmer temperatures or if it's falling fast enough."
Many Angelenos were surprised that Los Angeles could even see weather like this.
Sure, snow in Los Angeles proper is pretty rare, but it does snow regularly in some parts of the county, like in the San Gabriel Mountains.
Lisa Phillips, another meteorologist with the National Weather Service, said this particular storm was the result of a low pressure system that traveled south from Canada.
Unlike typical storms that move from west to east over the Pacific Ocean, this system remained inland and did not have a chance to warm up over the milder water, thus maintaining enough cold air to produce low elevation snow.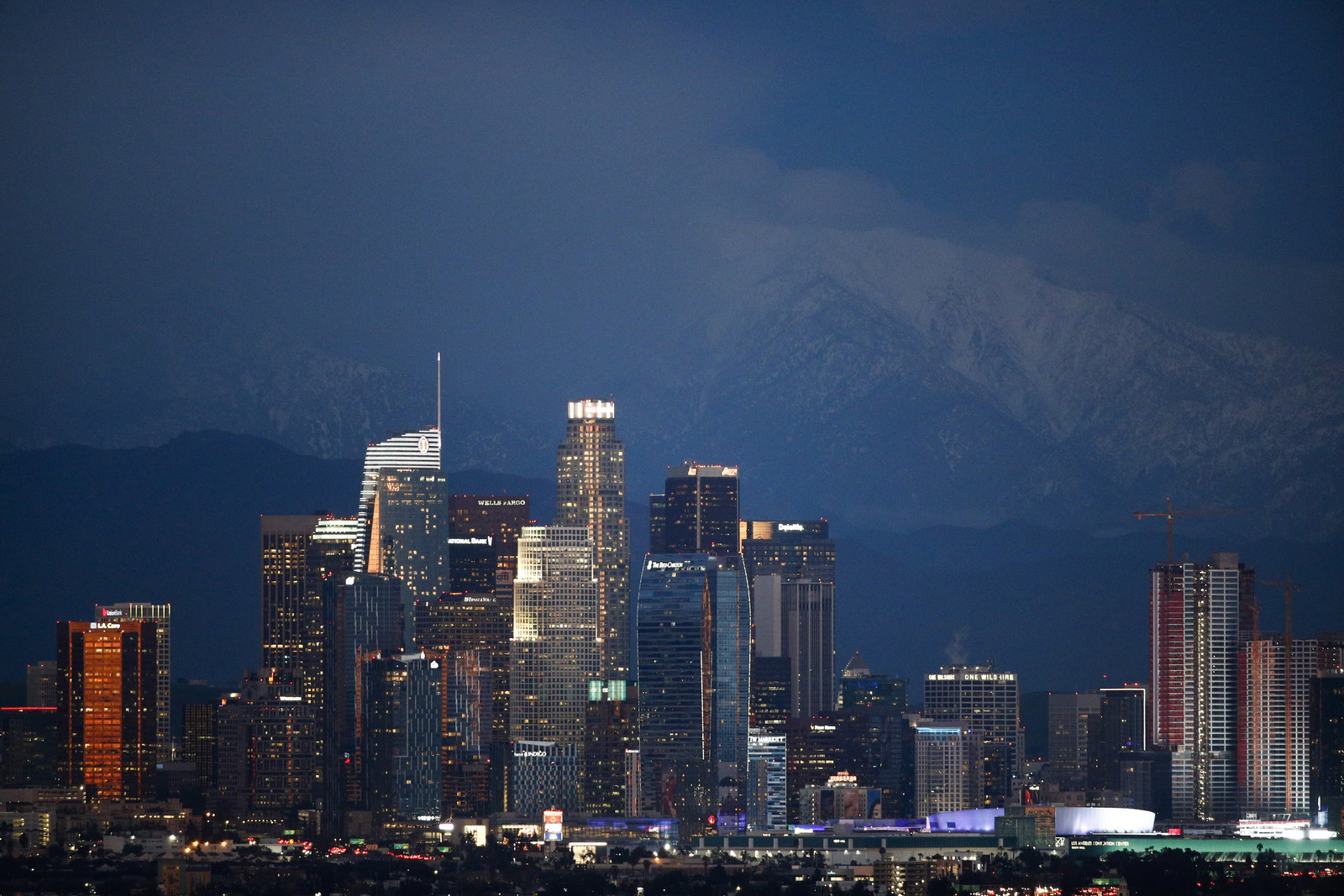 The last time it snowed in the city was in January 1962, however, most of the snow melted fairly quickly, the Los Angeles Times reported.
The last "measurable snowfall" in downtown Los Angeles was in 1949, Stewart said. A storm in January of that year left 0.3 inches in the downtown area and up to a foot of snow in other parts of the city, according to the Times.
In some places, there was enough snow on the ground to build a snowman.
So, Angelenos, enjoy the snow while it lasts because who knows when it will come back. But, also, this: