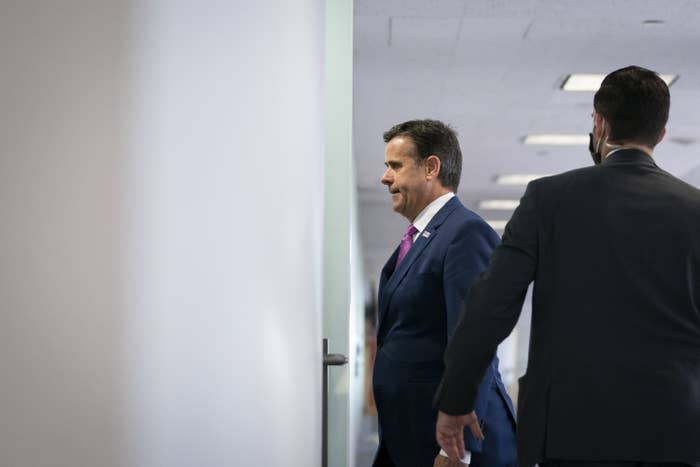 Foreign actors in Iran and Russia have been using public US voter registration records to spread disinformation and undermine confidence in the 2020 election, top intelligence officials said Wednesday.
"We have already seen Iran sending spoofed emails designed to intimidate voters, incite social unrest, and damage President Trump," John Ratcliffe, director of national intelligence, said during a news conference. "You may have seen some reporting on this ... or you may have been one of the recipients."

This week, threatening emails that claimed to be from the Proud Boys, a far-right extremist group supportive of the president, showed up in the inboxes of voters in multiple states, telling them to "vote for Trump on Election Day or we will come after you," according to a copy of one of the emails provided to BuzzFeed News.
In reality, the emails came from foreign actors who exploited a vulnerable internet domain associated with the Proud Boys that was recently dropped by its hosting service, the Washington Post reported.
Ratcliffe said officials believed Iran was also distributing a video that suggested people could cast fraudulent ballots from overseas, adding that the footage and its claims were not true.
"These actions are desperate attempts by desperate adversaries," he said. "Even if the adversaries pursue further attempts to intimidate or attempt to undermine voter confidence, know that our election systems are resilient and you can be confident your votes are secure."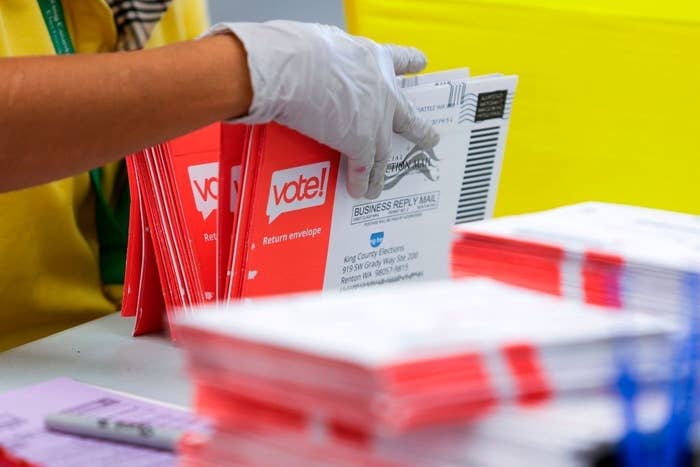 Voter registration databases are publicly available by request and in some states can be downloaded directly from their websites.
A report last month in a Russian newspaper that a database of millions of Americans' personal information had been posted on the dark web raised concerns that Michigan's voter system had been hacked. But a spokesperson for the secretary of state denied that a hack had occurred, noting that voter information is publicly accessible through Freedom of Information Act requests.
Ratcliffe said that while intelligence officials have not yet seen Russia take actions similar to those linked to Iran, they are aware that foreign actors there have also obtained voter information as they did in 2016 and are prepared to respond to any further actions against the US.
"The great women and men of the intelligence community caught this activity immediately and our colleagues at FBI and DHS acted swiftly in response to this threat," he said. "We are standing before you now to give you the confidence that we are on top of this and providing you with the most powerful weapon we have to combat these efforts: the truth. Information."
Ratcliffe urged all Americans to "do their part" and "not allow these efforts to have their intended effect."
"If you receive an intimidating or manipulative email in your inbox don't be alarmed and do not spread it," he said.

The officials, who did not take any questions from reporters, did not say what action, if any, would be taken against Iran in response to their actions, but FBI Director Christopher Wray said that any attempts by foreign actors to interfere with US elections would be "aggressively" investigated and met with "appropriate action."
"We are not going to let our guard down," Wray said.