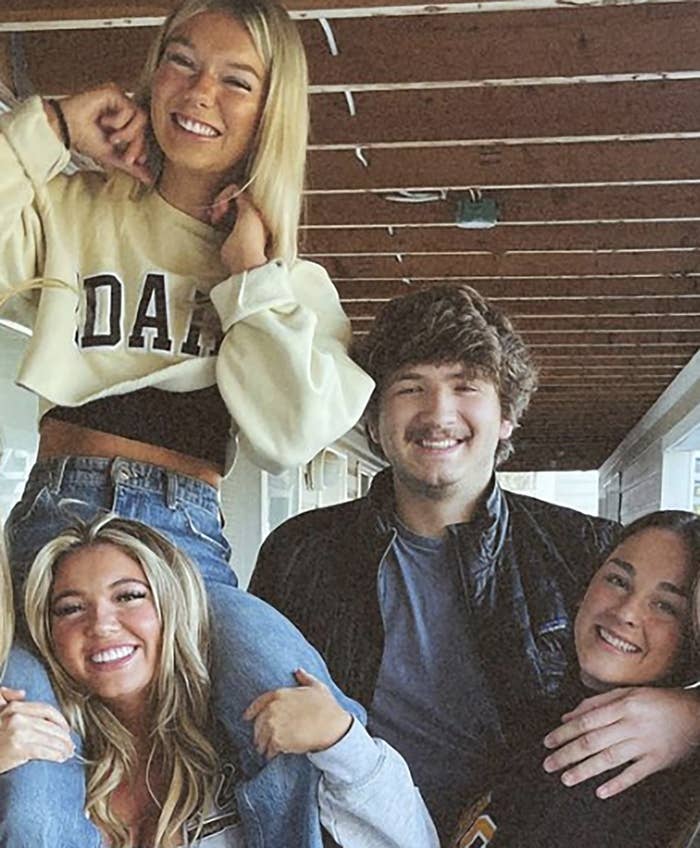 A man has been arrested and charged in connection with the killings of four University of Idaho students who were stabbed last month in an attack that garnered national attention and speculation.
Authorities on Friday said Bryan Christopher Kohberger was arrested in Pennsylvania. State court records showed Kohberger, 28, was taken into custody in Monroe County on an arrest warrant for first-degree murder issued through the Moscow Police Department and Latah County Prosecutor's Office. Kohberger plans to waive his extradition hearing, scheduled for Tuesday in Pennsylvania, so he can face the charges in Idaho, his attorney, public defender Jason LaBar, said Saturday, according to AP.
"Mr. Kohberger is eager to be exonerated of these charges and looks forward to resolving these matters as promptly as possible," LaBar told CNN in a statement.
"These murders have shaken our community, and no arrest will ever bring back these young students," Moscow Police Chief James Fry said during a news conference. "However, we do believe that justice will be found through the judicial process."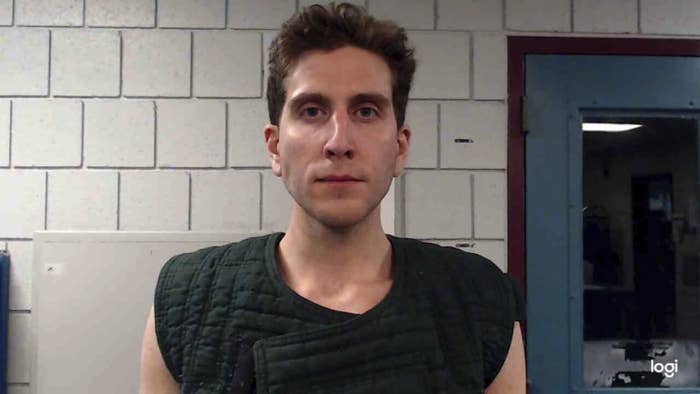 Latah County prosecutor Bill Thompson said Kohberger has been charged with four counts of first-degree murder for the killings of Kaylee Goncalves, 21; Madison Mogen, 21; Xana Kernodle, 20; and Ethan Chapin, 20, who were stabbed to death on the morning of Nov. 13 in an off-campus home where three of them lived. The four were close friends, and Kernodle and Chapin were in a relationship. Kohberger is also facing one count of felony burglary "which involves entering the residence with the intent to commit the crime of murder," Thompson said.
Kohberger is listed as a PhD student in Washington State University's department of criminal justice and criminology in Pullman, which is less than 10 miles away from the University of Idaho in Moscow.

The university issued a statement saying that its police department assisted Idaho law enforcement officials in executing search warrants at Kohberger's apartment and office, which are both located on the WSU campus.

"On behalf of the WSU Pullman community, I want to offer my sincere thanks to all of the law enforcement agencies that have been working tirelessly to solve this crime," Elizabeth Chilton, chancellor of the WSU Pullman campus and WSU provost, said in a statement. "This horrific act has shaken everyone in the Palouse region."
In a Friday email sent to University of Idaho students and employees, president Scott Green said the university "does not appear to have any record of Kohberger."
"This is the news we have been waiting for and a relief for our community and most importantly, the families of Kaylee Goncalves, Madison Mogen, Xana Kernodle and Ethan Chapin," Green wrote. "We are grateful for the hard work of law enforcement to protect our community and bring justice."

Kohberger graduated from Northampton Community College in Pennsylvania with an associate degree in 2018. He received a bachelor's degree from DeSales University in 2020 and finished graduate studies this year, the school said in a statement.
"As a Catholic, Salesian community, we are devastated by this senseless tragedy," the DeSales statement said. "Our thoughts and prayers are with the victims' families during this difficult time."
BuzzFeed News reached out to Northampton Community College for comment.
In a now-deleted Reddit post to r/ExCons, someone using Kohberger's name shared a survey link for a DeSales research project about criminals' behavior and motives in specific offenses. The project, the user wrote, "seeks to understand how emotions and psychological traits influence decision-making when committing a crime."
The survey questions on the DeSales website, which have now also been deleted, included: "After committing the crime, what were you thinking and feeling?", "How did you leave the scene?", and "Why did you choose that victim or target over others?"
DeSales University did not immediately return a request for comment about the Reddit post.
During the news conference, officials confirmed that Kohberger is a graduate student at WSU, but declined to provide any other information about him, how they narrowed in on him as a suspect, whether he knew the victims, or a possible motive in the case, saying state law prohibited them from doing so as part of the legal proceedings. Thompson said a probable cause affidavit that provides the "factual basis" for the charges would remain sealed until Kohberger was back in Idaho and has been served with the arrest warrant.
"At that time, we expect that affidavit will be available to you so you can share the true facts with all of your readers, and your watchers, and your listeners," he told reporters.
Kohberger is being held without bond after an initial appearance Friday morning.
Law enforcement officials initially said that they believed the students were killed in an isolated, targeted attack, but the lack of details regarding a suspect and a motive fueled speculation about the circumstances around their deaths. Moscow police said the victims were likely attacked while they were sleeping and had multiple wounds, some of them defensive, and that there were no signs of any of them being sexually assaulted.
Two other women roommates were home during the killings, but authorities said they didn't believe they were involved in the crime. Officials were called to the residence just before noon. According to Moscow police, "The surviving roommates summoned friends to the residence because they believed one of the second-floor victims had passed out and was not waking up."
Fry said the department received more than 19,000 tips and conducted more than 300 interviews during their investigation. He said investigators were still looking for the murder weapon, but they had located a Hyundai Elantra. (Earlier, Moscow police asked the public for information about a white Elantra that was near the residence around the time of the killings.)
During the briefing, officials emphasized that the investigation is ongoing and said they are still seeking information regarding Kohberger.
"This is not the end of this investigation," Thompson said. "In fact, this is a new beginning. We all now know the name of the person who's been charged with these offenses. Please get that information out there, please ask the public, anyone who knows about this individual to come forward."