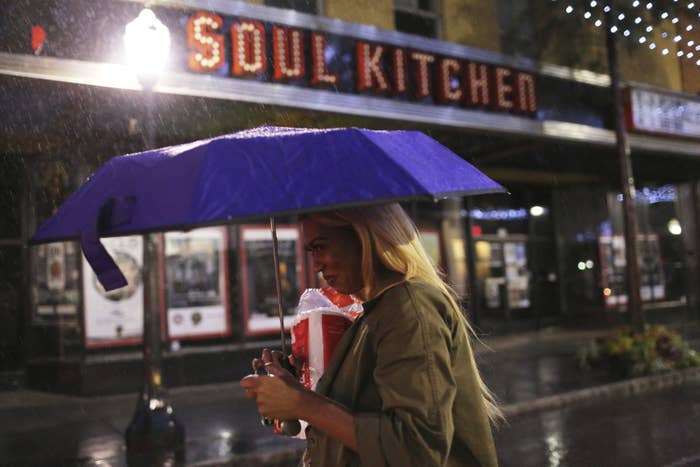 A tropical storm that prompted evacuations and states of emergency in Louisiana, Mississippi, and Alabama made landfall Tuesday night, bringing heavy rain and gusty winds to the Gulf Coast and causing at least one death.
Tropical Storm Gordon quickly developed off the coast of Florida on Monday and was forecasted to strengthen into a Category 1 hurricane but fell just short of that status before making landfall near the Alabama-Mississippi border at 10:15 pm CT.
The storm was packing maximum sustained winds of 70 mph at landfall, but was expected to rapidly weaken as it moved inland, the National Hurricane Center said. A weather station at Fort Morgan, Alabama, recorded sustained winds of 68 mph, gusting to 78 mph, as the storm blew ashore.
A hurricane warning remained in effect from the Louisiana-Mississippi border to the border of Alabama and Florida.
Emergency officials said one person died after winds from the storm blew a tree down onto a mobile home in West Pensacola, Florida. Local media reported the fatality was a child and that no one else was injured.
"Gordon is expected to bring life-threatening storm surge and hurricane conditions to portions of the central Gulf Coast," the National Hurricane Center said. "All preparations to protect life and property should be rushed to completion, as tropical storm conditions are expected to arrive in the warning areas Tuesday afternoon."
The National Weather Service issued a tornado watch later Tuesday for portions of Alabama and Florida as the storm made its way to the coast.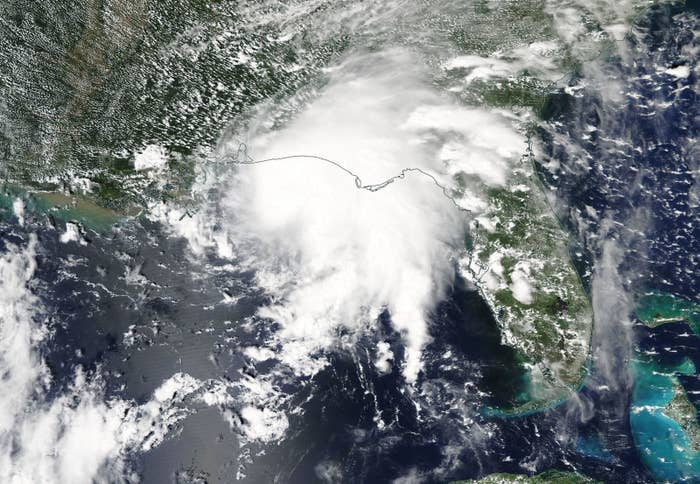 Heavy rainfall from Gordon could bring flash flooding to southern Alabama, Mississippi, and Louisiana, where some areas could see up to 8 inches, forecasters said.
Matt Lanza, a meteorologist and managing editor of Houston's Space City Weather blog, told BuzzFeed News on Monday that Gordon could result in flooding farther from the coastline — even as far north as Arkansas — and create a storm surge of 2 to 4 feet on the eastern side of the storm.
"A 2-to 4-foot surge is substantial but not Katrina," Lanza said, adding that Gordon will likely be a strong tropical storm or a "lower end" hurricane event when it makes landfall in Mississippi.
"This is what happens in September," he said. "You get storms like this that can happen pretty frequently."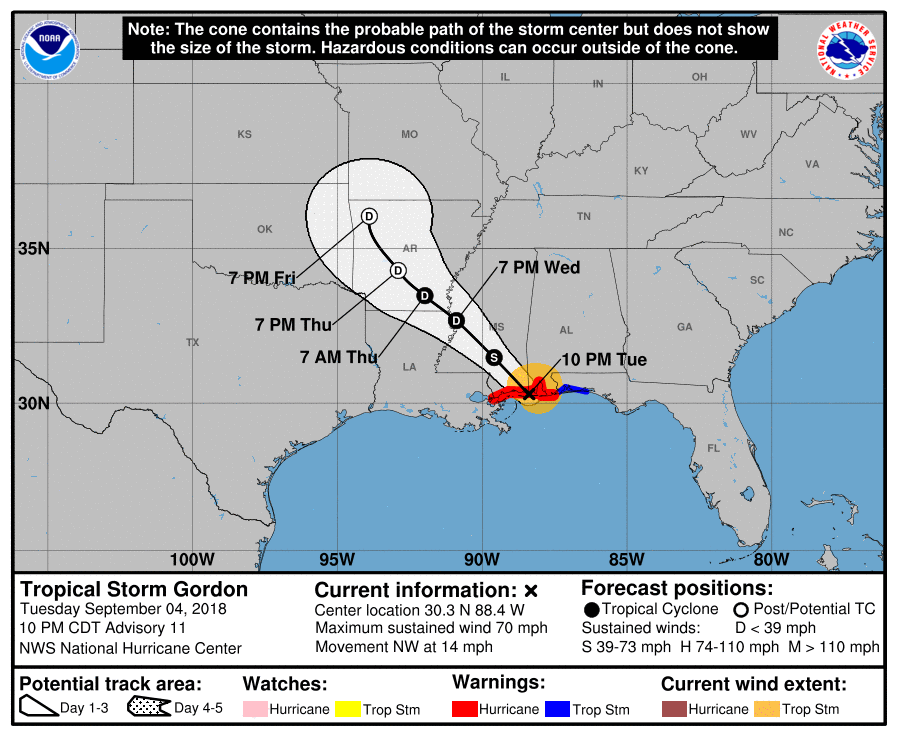 Mississippi Gov. Phil Bryant and Louisiana Gov. John Bel Edwards declared states of emergency Monday in anticipation of the developing storm. Edwards told reporters that 200 members of Louisiana's National Guard would be dispatched to the coast early Tuesday.
"This storm is still a very real threat to Louisiana," Edwards said. "Nobody should think that we're out of the woods just because it is the Mississippi and Alabama coasts that currently are under hurricane warnings."
Alabama Gov. Kay Ivey issued a state of emergency Tuesday morning for eight counties in the southwestern part of the state and activated the State Emergency Operations Center and the Alabama National Guard.
"All coastal Alabama residents need to prepare now ahead of tonight's potential landfall near Alabama," Ivey said in a statement. "As with any tropical weather event, being prepared is of utmost importance. Everyone should take the necessary precautions now and stay informed of the latest weather conditions for their area."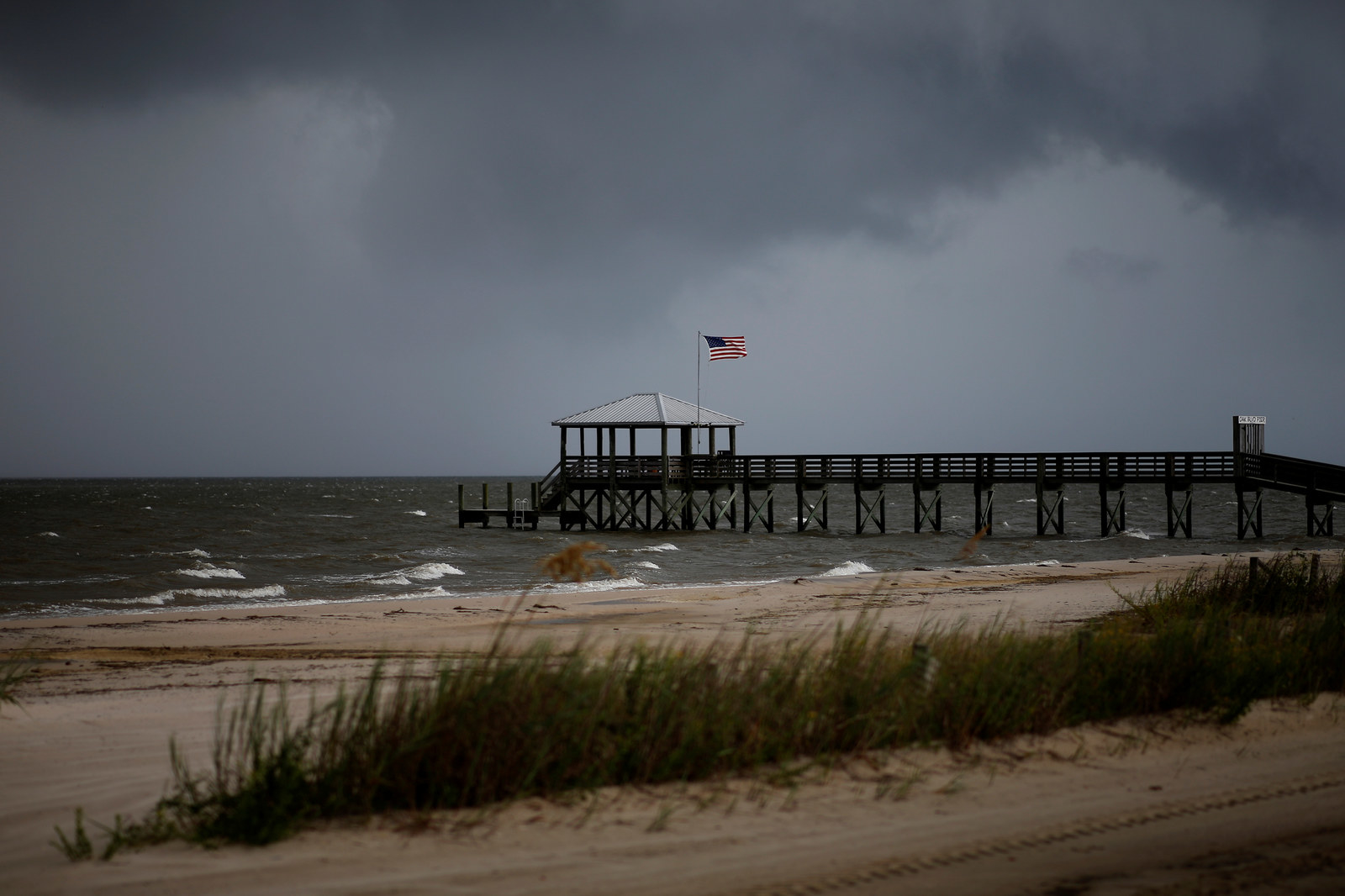 Mandatory evacuations were also issued for the harbors in several Mississippi coastal cities, including Gulfport, Long Beach, and Biloxi, according to WLOX.
On Tuesday, the federal Bureau of Safety and Environmental Enforcement said it had evacuated workers from 54 oil production platforms and one rig in in the Gulf of Mexico preparation for the storm.
In New Orleans, Mayor LaToya Cantrell declared a state of emergency Monday night and called for voluntary evacuations for parts of the city outside levee protection.
"Gordon's track continues to focus to the east of our area … however that does not mean that this storm will not impact the city of New Orleans," Cantrell said Tuesday. "Now is the time to pay attention."