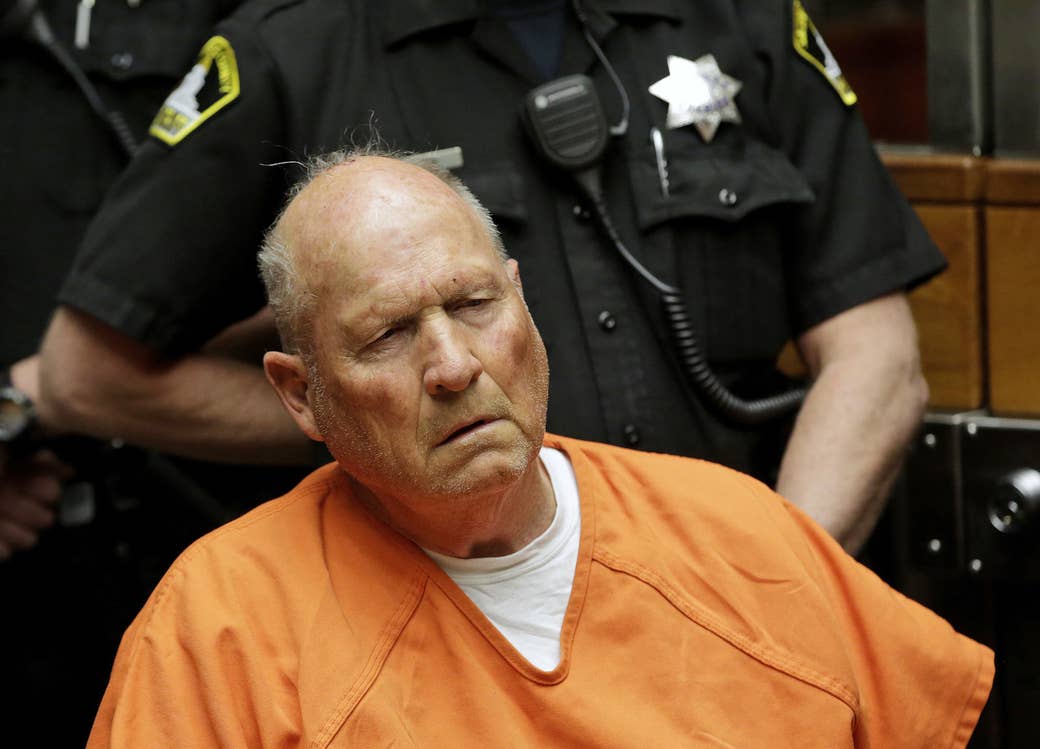 The man would break into women's houses as they slept, rape them, ransack their homes, and then tie them up so they were unable to move.

By the time authorities arrived, he was always long gone.
On Wednesday, more than 40 years after the Golden State Killer began his spree of 51 rapes, 12 killings, and more than 120 burglaries, authorities announced they had identified 72-year-old Joseph DeAngelo, an ex-cop and Navy veteran, as the serial killer and rapist who forged a trail of terror across California.
"It's a huge relief," said retired Sacramento County undersheriff Carol Daly, who was one of the first investigators on the case in 1976.
Over four decades, the Golden State Killer, who was also called the "East Area Rapist," the "Original Night Stalker," and the "Diamond Knot Killer," eluded authorities as they investigated thousands of leads into his identity.
Those who investigated the crimes, which occurred in at least 10 counties over more than a decade, said the suspect was so difficult to track down because he never left fingerprints or any other forensic evidence behind.

"He always wore gloves. He always wore a ski mask," Daly told BuzzFeed News. "He snuck in and he left before they even knew he was gone."
Daly said it's likely DeAngelo's experience in law enforcement and the military helped him evade capture for so long.
"Anybody who has gone through law enforcement training learns all about evidence and how it's collected and how its left behind so of course that would play a big part in it," she said. "I'm sure all of that played in. He was very careful."
DeAngelo, who lived in a Sacramento suburb close to where many of the rapes occurred, was ultimately linked to the crimes after investigators found DNA from a relative in an online genealogy database that matched DNA collected from the crime scenes. Sacramento County Sheriff's deputies then followed DeAngelo for several days and obtained a sample of his DNA from something he discarded.
"We were able to confirm what we thought we already knew," Sacramento Sheriff Scott Jones told reporters.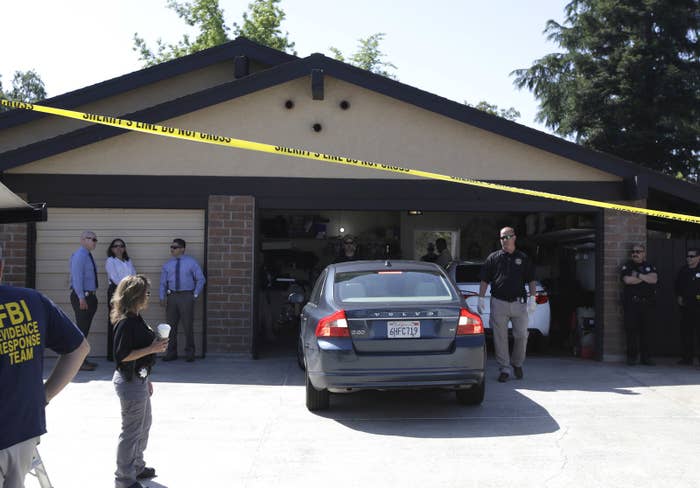 DeAngelo's arrest shows in many cases the Golden State Killer left the area where he lived and worked to commit crimes in communities where he would not have been recognized, former Contra Costa district attorney Gary Yancey told BuzzFeed News.

That made it more difficult for investigators like Yancey, who was assigned to the county's first task force on the rapes, to identify him on a local level.
"There would be no connection," Yancey said.
DeAngelo was booked into jail early Wednesday and has since been charged with eight counts of murder in Orange, Ventura, and Sacramento counties.

Wearing a bright orange jumpsuit, DeAngelo appeared in court Friday afternoon seated in a wheelchair with both hands cuffed to the chair.
Daly said throughout the last 40 years there were many times investigators thought they had found suspects responsible for the murders, but, in the end, they never panned out.
"We started from zero again and that's been the case for years," she said.
The crimes DeAngelo is suspected of committing span at least 10 counties and more than a decade between the 1970s and 1980s, a time when there were no cell phones and no social media and when DNA testing as an investigatory tool was in its infancy.

Experts told BuzzFeed News this week that the use of a commercial genealogical database to locate the Golden State Killer is the first known case of law enforcement successfully using technology in this way.
"We knew we could and should solve it using the most innovative DNA technology available at this time," said Sacramento County District Attorney Anne Marie Schubert.
Schubert, who grew up in the Sacramento suburbs near where the crimes occurred, said on Wednesday that DeAngelo's name had never come up until six days ago.
"We found the needle in the haystack and it was right here in Sacramento," she told reporters.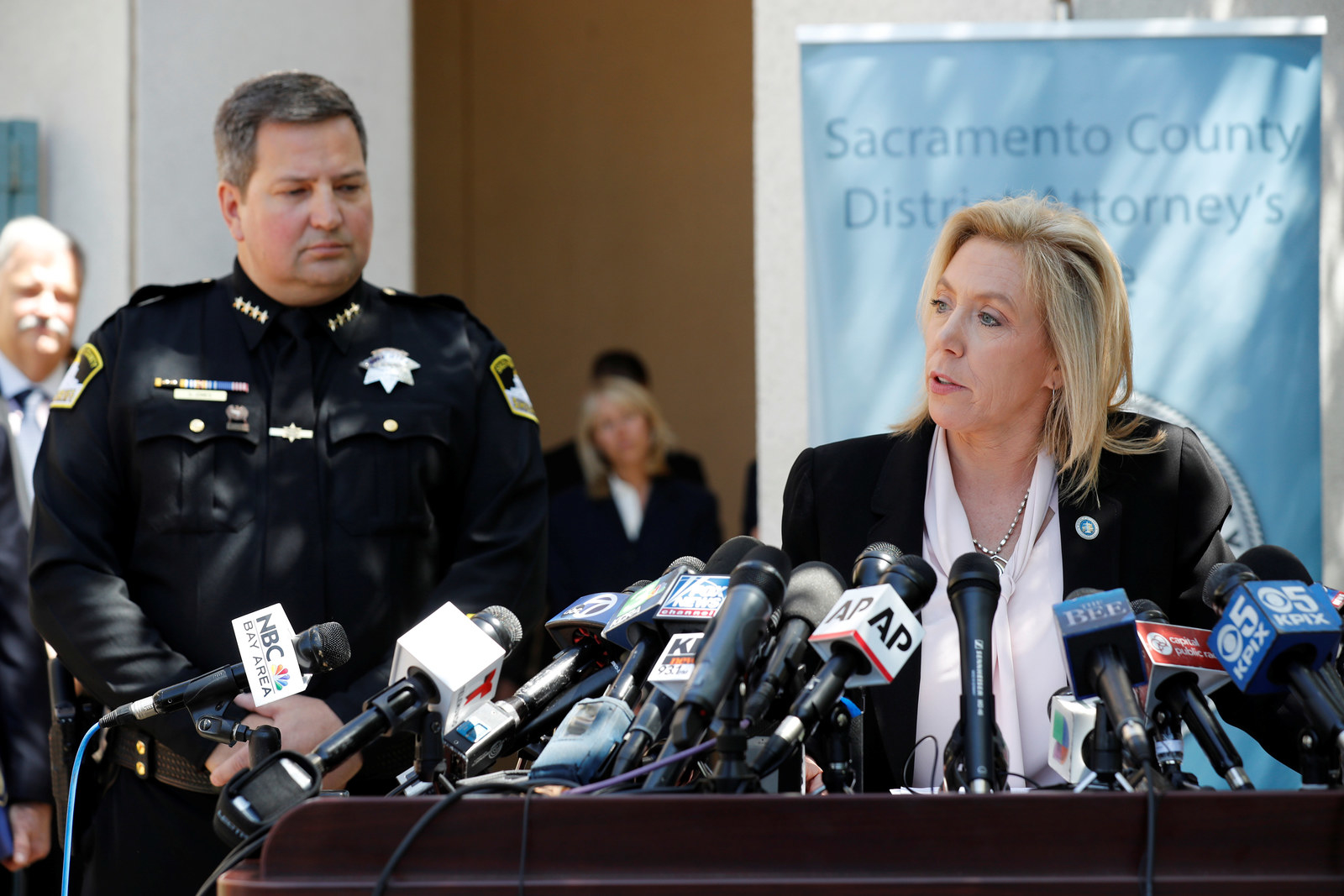 Starting in the summer of 1976, the Golden State Killer committed several rapes and burglaries in the Sacramento suburbs of Rancho Cordova and Carmichael. In 1978, he fatally shot a couple walking their dog in Rancho Cordova.

That same year, he started attacking women in Contra Costa County. DeAngelo, at the time, was employed by the Auburn Police Department, where he worked from 1976 to 1979 until he was fired for allegedly shoplifting a can of dog repellent and a hammer from a drugstore.
But authorities believe a spree of crimes from 1974 to 1975 in the Central Valley town of Visalia is also linked to the Golden State Killer cases. DeAngelo was an officer with the nearby Exeter Police Department around the time a criminal dubbed the "Visalia Ransacker" was burglarizing homes in the community.
"Very possibly he was committing the crimes during the time he was employed as a peace officer," Jones said. "Obviously we'll be looking into whether it was actually on the job."

DeAngelo is also believed to be responsible for several attacks in Southern California in between 1979 and 1986.
The last crime linked to the Golden State Killer was a 1986 rape and killing in Orange County.
His alleged victims ranged in age from 13 to 41, and included women alone at home, with their children, or their spouses.

In a few cases, victims heard him say things like, "Mommy, I don't want to do this anymore," according to Daly, who interviewed many of the rape victims.

"They thought maybe he was talking to somebody else. I think he was talking to himself," Daly said. "He was a strange man."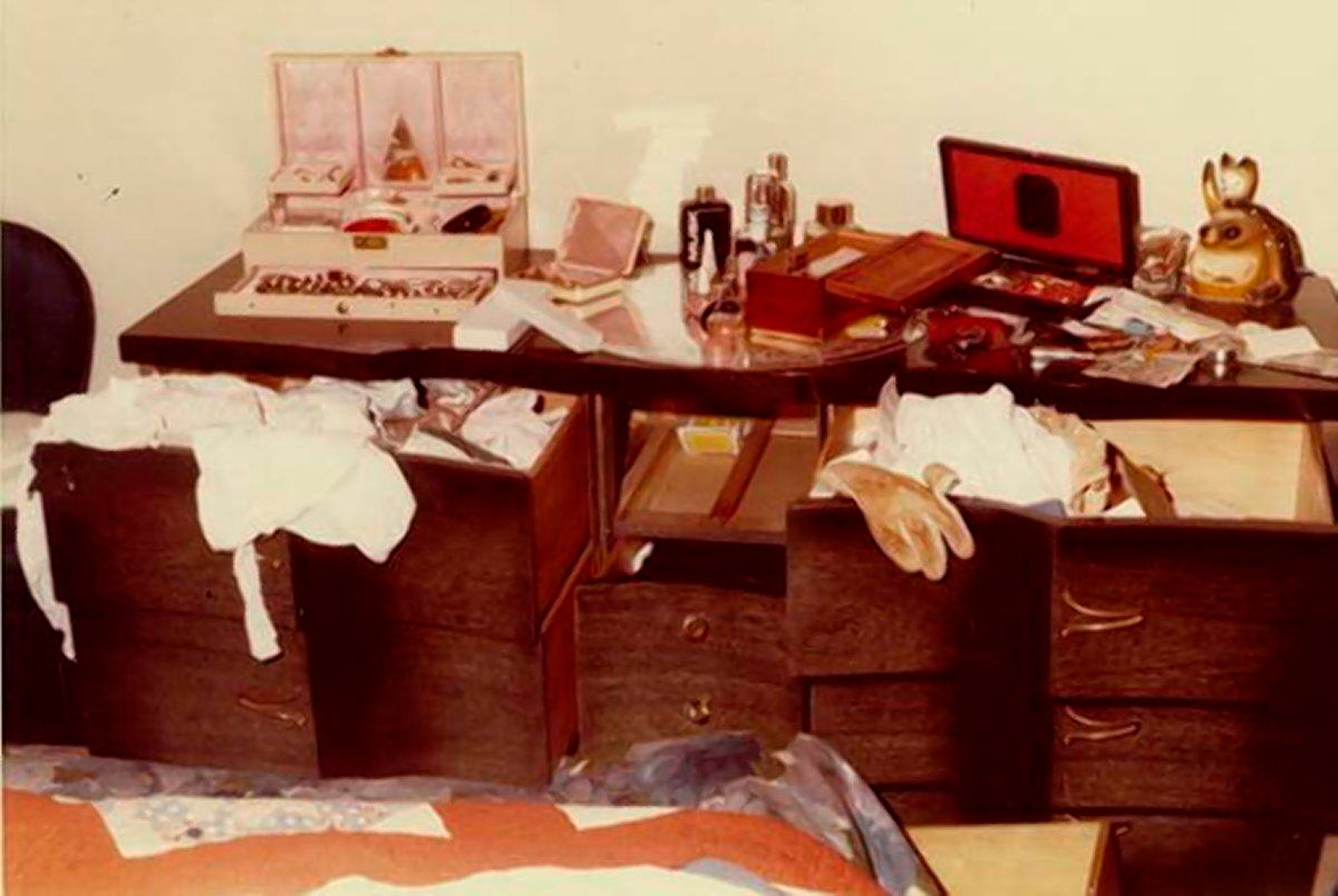 According to an Aug. 22, 1973, story in the Exeter Sun, DeAngelo joined the US Navy in 1964 after graduating from Folsom Senior High School. He served 22 months in combat in Vietnam.

When he returned, DeAngelo attended Sierra College and transferred to Sacramento State University where he graduated in 1972 with a bachelor's degree in criminal justice, a university spokesperson told BuzzFeed News.
DeAngelo later worked as a mechanic at a Save Mart distribution center in Roseville for 27 years until he retired last year, a spokesperson for the grocery store company told BuzzFeed News.

"None of his actions in the workplace would have led us to suspect any connection to crimes being attributed to him," Save Mart spokesperson Victoria Castro said in an emailed statement. "We are working with the Sacramento County District Attorney's Office on their investigation."
It wasn't clear where DeAngelo worked after leaving the Auburn police force and before joining Save Mart. In 1980, he and his then-wife Sharon Marie Huddle bought the Citrus Heights home he lived in until his arrest Tuesday, Sacramento County Assessor's records show.
Huddle, a family law attorney in Roseville, did not respond to requests for comment. A relative of hers declined to comment.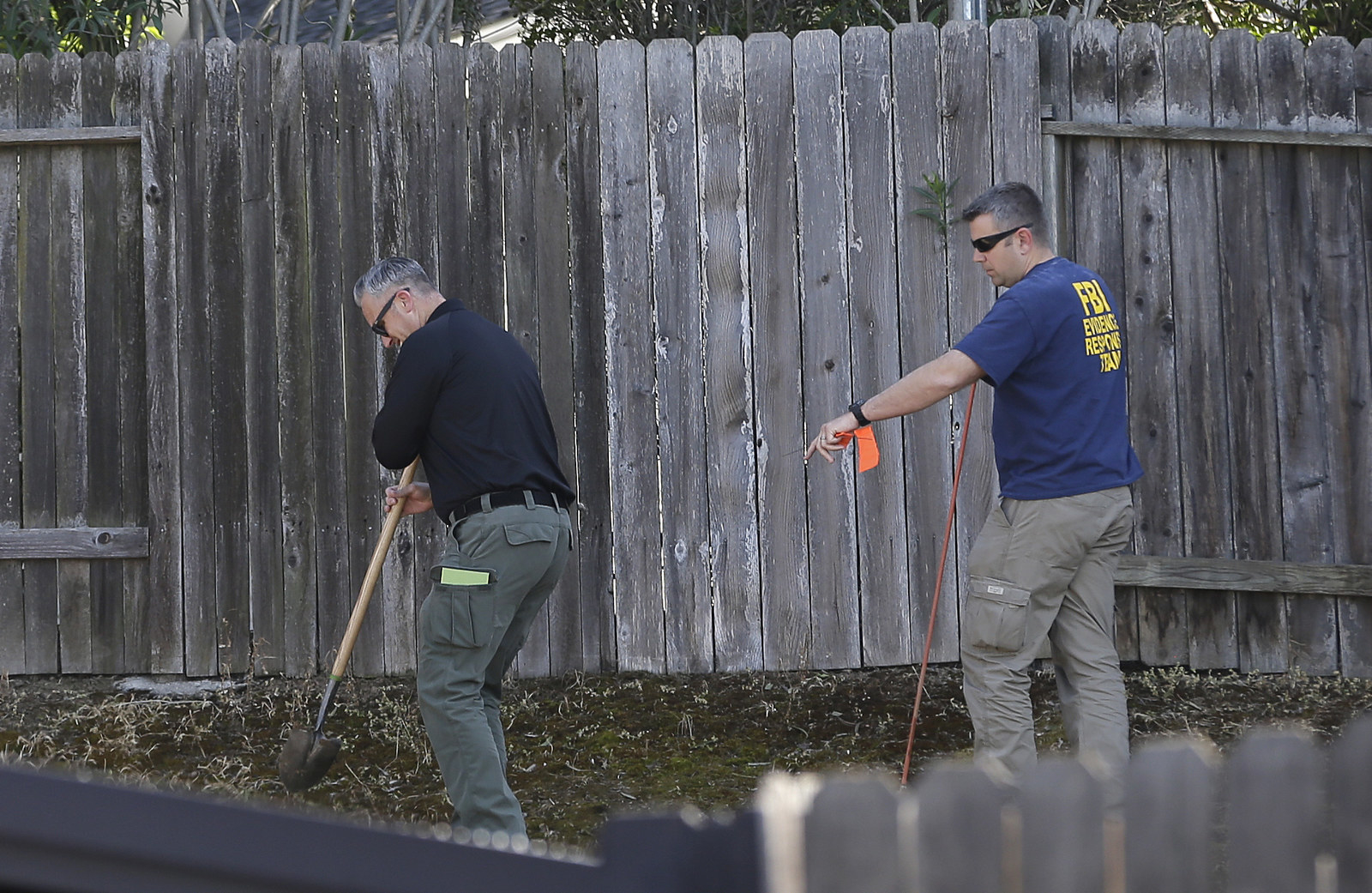 Neighbors told the Sacramento Bee on Wednesday that DeAngelo was divorced and lived at the home with his daughter and grandchild. He was known to neighbors as "Joe" and described as an odd man with a loud voice and a reputation for a bad temper, the Bee reported.
DeAngelo's sister Rebecca Thompson told BuzzFeed News on Thursday that she was shocked by the news of her brother's arrest.
"It's really upsetting. It's unbelievable," said Thompson, 75, of Exeter. "I never would have guessed."
Thompson said she felt sorry for the victims and their families, declining to talk any further.
Retired Sacramento County sheriff's detective Richard Shelby, who continued to investigate the cases after retiring in 1993, said that unlike other serial killers — such as the Zodiac Killer, who claimed dozens of murders in taunting letters to local news outlets — DeAngelo did nothing to bring attention to himself.
"He didn't do anything that would draw any attention," Shelby said.