A Student Armed With A Shotgun Was Tackled By A High School Football Coach After Entering An Oregon Classroom
"If it weren't for him I don't know if we would be alive," a student said. "It was really intense."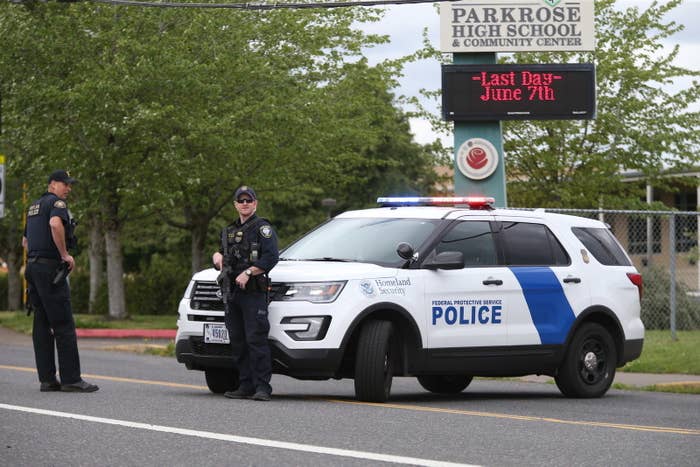 A high school football coach in Oregon wrestled a student to the ground Friday after the student entered a classroom wearing a black trench coat and pulled out a shotgun, sending others scrambling for cover.
Portland police responded to a report of a man armed with a gun at Parkrose High School at 11:48 a.m. When officers arrived, the suspect, identified by police as a student at the school, was being detained in the hallway by a staff member.
No one was injured. Investigators were still trying to determine Friday evening whether any shots were fired, the police bureau said.

"Incidents such as the one that occurred today strikes the worst fear in the hearts of students and parents," Danielle Outlaw, the Portland police chief, said in a statement. "The officers and school staff worked together to respond quickly and ensure the safety of all involved. I commend the school staff member who displayed quick actions and bravery when he confronted the subject."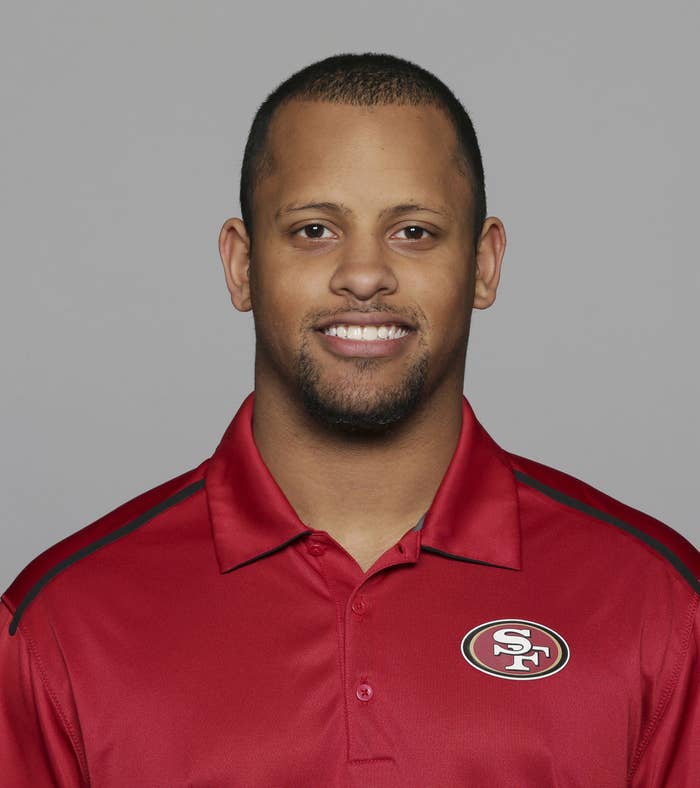 The staff member was identified by local outlets as football coach Keanon Lowe, a former wide receiver for the University of Oregon's football team and analyst for the San Francisco 49ers.
He also works as a security guard at the school, the Oregonian reported.
"I'm just happy everyone was OK," Lowe said as he left the school, according to the Oregonian. "I'm happy I was able to be there for the kids and for the community."
Police said the suspect entered a classroom armed with a shotgun and at some point was confronted by the staff member.
On Saturday authorities identified the suspect arrested as Angel Granados Dias, 18.
They said he was booked into Multnomah County Detention Center on charges of possessing a firearm in a public building, attempting to discharge a firearm at a school, reckless endangerment, and possession of a loaded firearm in a public place.
They also released a photo of the shotgun, which was seized as evidence.
The incident came less than two weeks after a school shooting in Colorado left one student dead and eight injured.
Senior Alexa Pope told the Oregonian she was in a classroom inside the school's fine arts building when Lowe came in looking for a classmate of hers.
After Lowe left, the classmate appeared in the doorway in a black trench coat and pulled out a long gun, senior Justyn Wilcox told the newspaper.
Pope said the suspect didn't point the gun at anyone, and that she and her classmates fled the classroom out the backdoor.
"My boyfriend gets up [and] screams, 'Run,'" she said. "We all start running for the second door."
She called Lowe a hero.
"If it weren't for him I don't know if we would be alive," Pope said. "It was really intense."
In a letter to families, Michael Lopes-Serrao, the Parkrose School District superintendent, said earlier in the day two students informed a staff member about "concerning behavior from one of their peers."
"Our security staff responded and found the student with a gun and quickly disarmed the student," Lopes-Serrao wrote. "Thank you to the brave students who expressed their concern for their peer and to our staff who quickly responded to protect our students."
Olivia Katbi Smith, who said she coaches track with Lowe, said she wasn't surprised by her friend's bravery.
"As soon as I heard what happened I knew it was him because he would do anything for these kids," Smith tweeted. "He IS a hero."
The FBI is assisting Portland police in its investigation.

The incident put both the high school and the nearby Parkrose Middle School on lockdown, according to the school district. Students at the high school were later bused to reunite with their parents at a local Kmart.
Lopes-Serrao said school would resume as usual Monday and that counseling support would be available to students and staff throughout the week.
UPDATE
This post has been updated with the identification of the suspect and his charges.