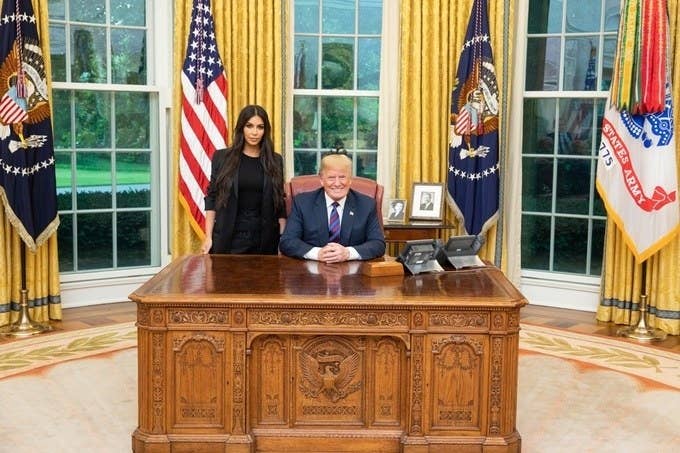 Kim Kardashian West said in a televised interview Thursday that President Trump expressed sympathy for Alice Johnson, the 63-year-old grandmother serving a life sentence for a first-time nonviolent drug offense, when the reality star met with him last week to discuss her case.
"He felt it, he was compassionate," Kardashian West told CNN's Van Jones after Trump granted clemency to Johnson.
"He said, 'You know, this is a really long time that she's been in here. This just isn't fair,'" Kardashian West continued. "He knew that this was the right thing to do."
During the interview, Kardashian West talked about meeting with Trump and how she had to separate her feelings about his administration's policies from the issue at hand.
"At that point, I had to make the decision that this was bigger than me. So I'm worried about my brand? And a woman's been in jail for 22 years almost? That to me, it wasn't even a question," she said. "I would have taken the backlash no matter what the outcome would have been, just to try for her."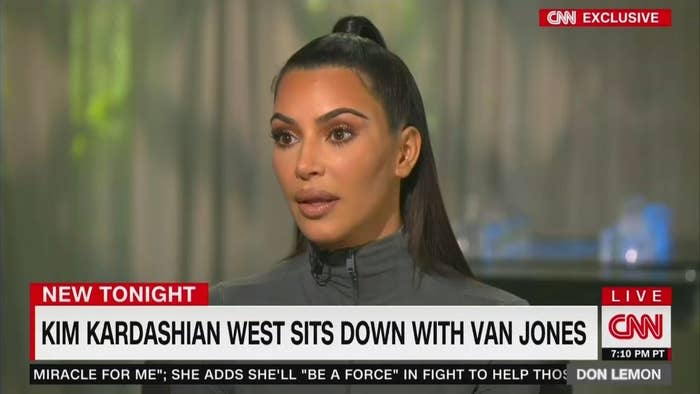 Johnson was sentenced to life in prison in 1997 after she was convicted of eight criminal counts related to a cocaine trafficking ring. And since appellate judges and the US Supreme Court had rejected her appeals, Johnson's last hope was clemency by the president to be discharged.
Kardashian West has been advocating for Johnson's release since she tweeted her disapproval of the sentence last October in response to a Mic video she saw on Twitter.
Kardashian West said when she walked into the Oval Office last week, Trump, who she had met before, greeted her with a hug.
She then took a moment to let it sink in: "Wait a minute, we're in the Oval Office. This is crazy," she said.
The reality star then cracked a quick joke, telling Trump, "I'm here because I really want to know why did you kick Khloé off The Apprentice," Kardashian West said. "It was a laugh and it was funny and then we got into business."
A week later, Trump called the reality star on her cellphone to tell her the good news.
"I think just — he felt her heart. And he explained that to me," Kardashian West said. "I mean, when he said he has the papers in front of him and he's signing it, I just like, my heart was so full."
The interview in its entirety is scheduled to air on CNN's The Van Jones Show on June 16.