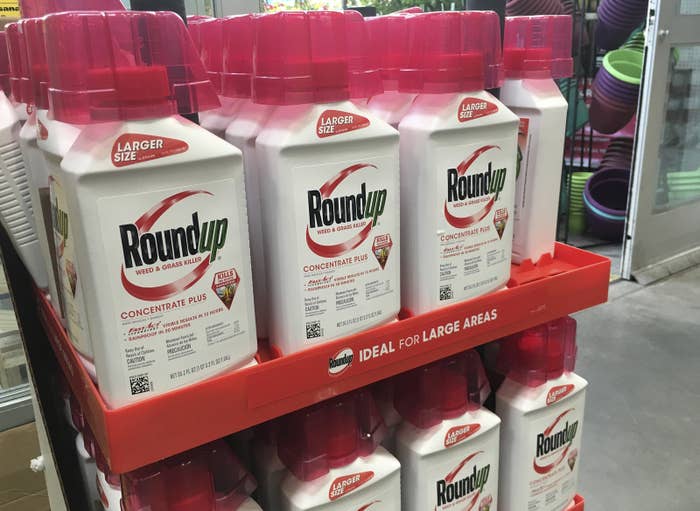 A federal jury in San Francisco has awarded more than $80 million to a 70-year-old California man after determining last week that his exposure to Monsanto's widely used weed killer Roundup was a significant factor in the development of his cancer.
The verdict announced Wednesday concludes the second and final phase of the trial in Edwin Hardeman's case against Monsanto, the manufacturer of the widely used herbicide.
Jurors ruled again in favor of Hardeman, saying that Monsanto, which was purchased last year by Bayer AG for $63 billion, caused the Sonoma County man harm by failing to adequately warn of the potential dangers of using the glyphosate-based weed killer.
Hardeman was awarded $75 million in punitive damages and about $5.2 million in compensatory damages.
"As demonstrated throughout trial, since Roundup's inception over 40 years ago, Monsanto refuses to act responsibly," Hardeman's attorneys Aimee Wagstaff and Jennifer Moore said in a joint statement. "Today, the jury resoundingly held Monsanto accountable for its 40 years of corporate malfeasance and sent a message to Monsanto that it needs to change the way it does business."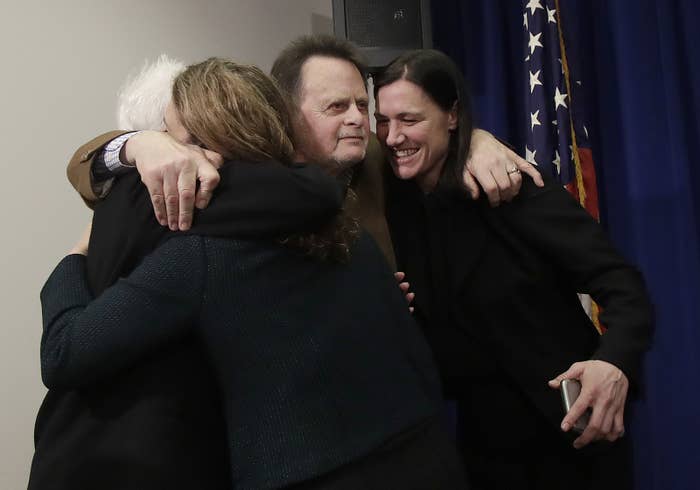 Hardeman was diagnosed with non-Hodgkin's lymphoma in February 2015 after using Roundup to kill poison oak and other invasive plants on his 56-acre property for more than two decades.
The lawsuit alleged that Hardeman's long-term exposure to Roundup caused his cancer and that Monsanto knew or should have known of the risks and failed to provide adequate warnings about the harm associated with using the product.
Hardeman's lawsuit is the lead case of a multidistrict litigation involving more than 1,600 plaintiffs in the US District Court for the Northern District of California and the second case alleging Monsanto's glyphosate-based products cause cancer that has gone to trial.

In August 2018, a jury in California state court awarded a man with terminal cancer who worked as a school groundskeeper nearly $290 million in damages. The verdict was later reduced to $78.5 million and is on appeal.

Bayer said Wednesday it would also appeal the verdict in Hardeman's case. The German pharmaceutical company has continued to argue that the herbicide is safe.

"We are disappointed with the jury's decision, but this verdict does not change the weight of over four decades of extensive science and the conclusions of regulators worldwide that support the safety of our glyphosate-based herbicides and that they are not carcinogenic," Bayer said in a statement. "We have great sympathy for Mr. Hardeman and his family. Bayer stands behind these products and will vigorously defend them."
Together, the two verdicts at the state and federal levels set a powerful precedent for thousands of other cases pending before the courts. As of January, Monsanto was facing lawsuits from more than 11,000 plaintiffs claiming exposure to glyphosate-based products caused them harm, according to Bayer.

In 2015, the World Health Organization's International Agency for Research on Cancer classified glyphosate as probably carcinogenic to humans, but the US Environmental Protection Agency (EPA) has concluded the herbicide is not likely to be carcinogenic to humans.

Glyphosate-based products are not banned in the US; however, a number of cities and jurisdictions across the country have taken steps to ban or restrict use of the herbicide and in 2017 California issued a warning for the chemical, adding it to a list of substances known to cause cancer.

During the second phase of the Hardeman trial, the jury heard evidence that Monsanto was aware of epidemiological studies, animal studies, and genotoxicity studies that showed an association between Roundup and non-Hodgkin's lymphoma.
The jury also heard evidence that the agrochemical giant went so far as to ghostwrite scientific papers, according to court transcripts.
"When you look at the internal documents from Monsanto, it's also clear that they knew that as well, and they chose not to tell the American public and they chose not to tell the world that their product was dangerous," Moore said during a postverdict press conference. "Today the jury held unanimously that that was wrong, it was deceitful, and it was malicious."

CORRECTION
The jury awarded about $5.2 million in compensatory damages. An earlier version of this article, using information provided by the plaintiff's legal team, misstated the compensatory damages.