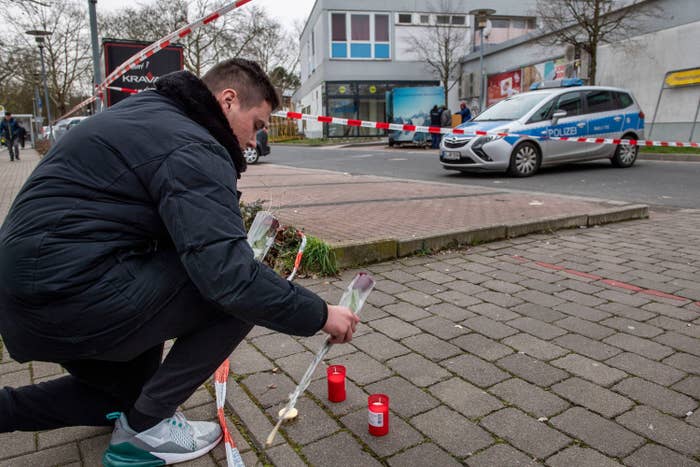 Nine people were killed in shootings at two hookah bars in a German town Wednesday night in what is being investigated as a suspected far-right terrorist attack.

The shootings began around 10 p.m. local time in Hanau, located just east of Frankfurt, according to police. Gunfire erupted in hookah bars at two locations about a mile and a half apart.
The 43-year-old suspect was found dead at his home on Thursday morning alongside the body of his 72-year-old mother. Both died from gunshot wounds — the gunman's self-inflicted.
In a live televised statement, German Chancellor Angela Merkel offered condolences for the victims and their families. She said the early indications were the perpetrator was motivated by extreme far-right ideology, and a hatred of foreigners.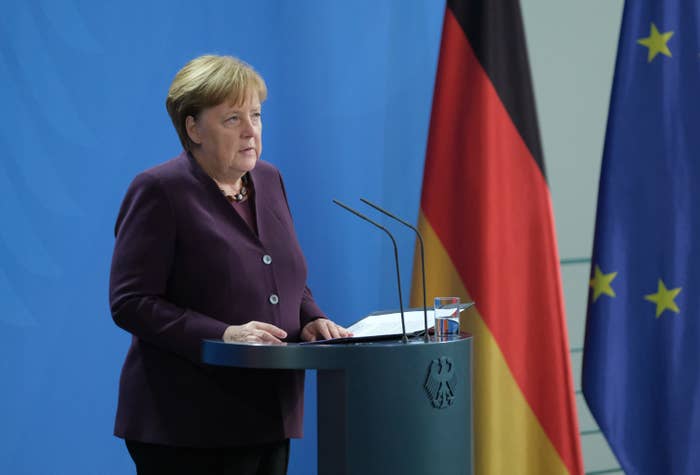 "Racism is a poison," Merkel said. "Hate is a poison in our society."
Germany's federal prosecutor Peter Frank said all nine victims killed in the shootings had immigrant backgrounds.
A spokesperson for Turkey's President Recep Tayyip Erdoğan wrote on Twitter that some of the victims were of Turkish descent.

"I wish God's mercy to our citizens who died in the racist attack last night in Germany, which seemed to be his xenophobic, and urgent healing to the wounded," Ibrahim Kalin wrote. "We expect the German authorities to make the maximum effort to illuminate the incident. Racism is a collective cancer."
Hesse interior minister Peter Beuth earlier told regional lawmakers that a potential far-right motive was being investigated and federal prosecutors had taken over the investigation. Hanau is a town in Hesse, with about 100,000 residents.
German foreign minister Heiko Maas said that the "terrible events in Hanau hurt us all."

"After this cruel night, our thoughts are with the dead, their families and relatives. We hope that the injured will recover soon," he tweeted.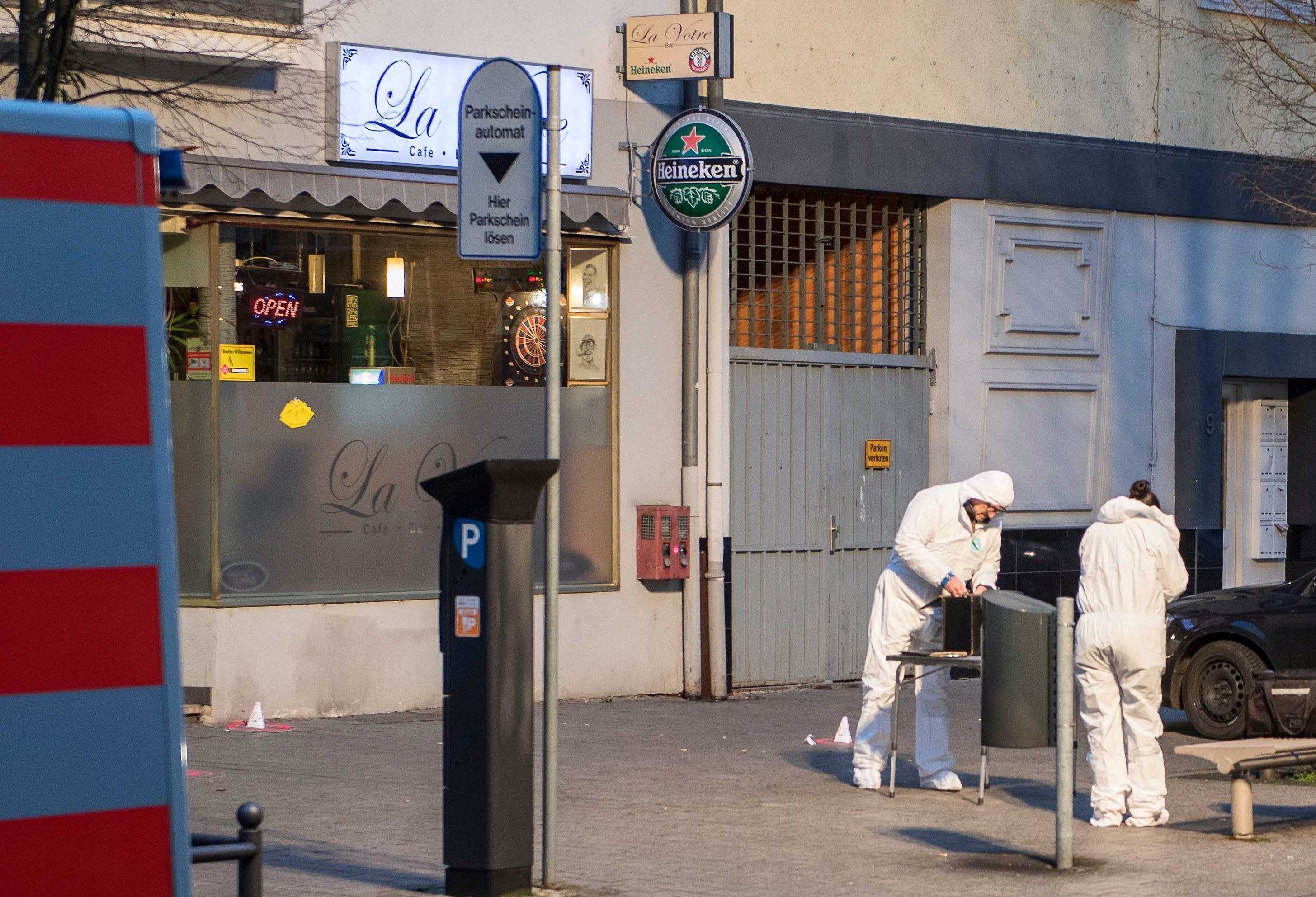 German police are reportedly looking at a video the suspect may have posted online days before the attacks. In the video, which has since been taken down but copies of which are still circulating online, a man speaks in accented English about far-right conspiracy theories.
German tabloid Bild said a confessional letter had also been found, and that the suspect had a firearms licence. Germany has strict gun control laws.

Germany has recently been rocked by violence linked to the far right.
Last October a man expressing anti-Semitic views livestreamed an attempt to shoot his way into a synagogue in the city of Halle. He killed two people outside the synagogue before being arrested.

And in June last year, a pro-migrant politician from Merkel's party was murdered by a suspect with a long history of neo-Nazi activity.
CORRECTION
A previous version of this article misidentified the capital of Hesse, Germany.