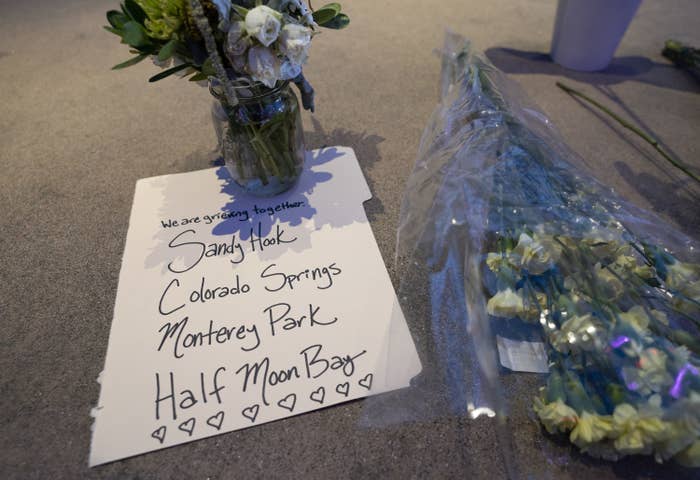 Officials released the names of the two women and five men killed in shootings at two farms in Half Moon Bay, California, as the man accused of gunning them down was charged with their murders on Wednesday.
The San Mateo County coroner's office identified the victims as Qizhong Cheng, 66, of Half Moon Bay; Yetao Bing, 43, whose residence was unknown; Jingzhi Lu, 64, of Half Moon Bay; Marciano Martinez Jimenez, 50, of Moss Beach; Zhishen Liu, 73, of San Francisco; and Aixiang Zhang, 74, of San Francisco. The office was withholding the name of the seventh victim pending next of kin notification; however, charging documents identified him as Jose Romero Perez. Five of the victims were Chinese citizens, the Chinese Consulate-General in San Francisco said Thursday.
"We strongly condemn this incident of gun violence," a spokesperson for the Consulate-General said in a statement, "and would like to express our deep condolences to the victims and sincere condolences to the injured and the families of the victims."
An eighth person, identified in the court papers as Pedro Romero Perez, was also injured in the shootings, which authorities have described as a likely case of "workplace violence."
Chunli Zhao, a 66-year-old Chinese national, is accused of the shooting and has been charged with seven counts of murder and one count of attempted murder, along with several enhancements for discharging a firearm causing death or great bodily injury, causing great bodily injury, and a special circumstance allegation of multiple murder.
San Mateo County officials said sheriff's deputies were dispatched at 2:22 p.m. Monday to the former Mountain Mushroom Farm, which was acquired by California Terra Garden last year, and found four people dead from gunshot wounds as well as a fifth person with life-threatening injuries. Deputies then discovered three more bodies at another nursery, Concord Farms, about a mile away. Zhao was later taken into custody in the parking lot of a sheriff's office station in a moment that was captured on video by local news outlets.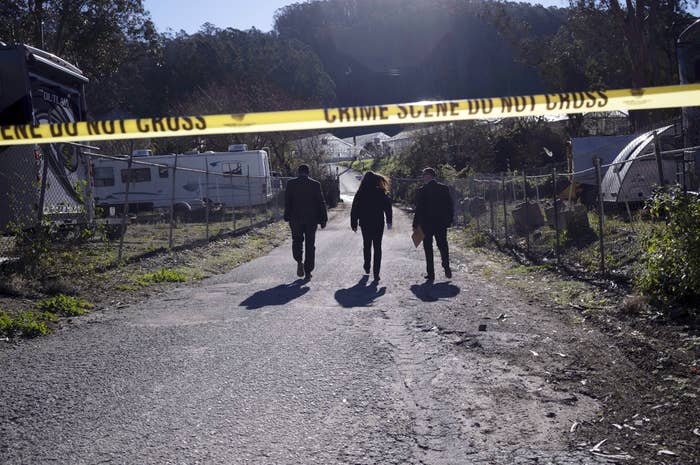 Zhao appeared in court in Redwood City on Wednesday afternoon for an initial hearing, wearing a red jail jumpsuit, according to the Bay Area News Group. The local newspaper group reported that he covered his face with a piece of paper while entering and leaving the courtroom, saying only the word "yes" through an interpreter when asked by a judge to confirm his name.
Zhao did not enter a plea on the charges during the hearing and was ordered held without bond. San Mateo County District Attorney Stephen Wagstaffe told BuzzFeed News that his office argued that Zhao continues to pose a threat to public safety and because he is not a US citizen, "he has plenty motive for flight."
An attorney for Zhao did not immediately respond to BuzzFeed News's request for comment. He is due back in court for a plea hearing on Feb. 16.
During a news conference after Wednesday's hearing, Wagstaffe declined to answer a question about whether Zhao specifically targeted the victims, telling reporters that while he knows the answer, he didn't want to go into those details at this time.
Zhou, four of the victims, and the fifth person who was injured in the shooting at California Terra Garden all worked at the farm, according to a company spokesperson. The first three victims Zhao allegedly killed were his supervisor and the spouses of two of his coworkers, Wagstaffe told BuzzFeed News.
A girlfriend and neighbor of one of the victims told the Bay Area News Group that Zhao had also previously worked at Concord Farms, where the second shooting occurred. The woman, Alice Ortega, said her boyfriend, Martinez Jimenez, was a longtime employee at the farm and had worked with the suspected shooter there years ago, but she didn't remember her boyfriend ever mentioning him.
Ortega told the local newspaper group she was cooking at her Moss Beach home when a friend called telling her that Martinez Jimenez had been killed.
"What can I tell you? Only great things about him," she said. "He was a human being with a big heart. He cares about everyone."
Renato Juarez Perez told the news group that Jose and Pedro Romero Perez, who were shot at California Terra Garden, were brothers who had recently moved to the area to be close to family. Juarez Perez described Jose, who was in his late 30s, as a nice, quiet, but sociable person and a family man who provided for his wife and four children while working and living at the mushroom farm. Pedro, who survived the shooting, has a similar nature and is a hard worker, he said.
The brothers had been recently thinking about leaving the area, Juarez Perez said, after having trouble making their plans for their families a reality.
"You come here and you make plans and sometimes things don't happen the way you thought," he said. "They weren't happening as planned."