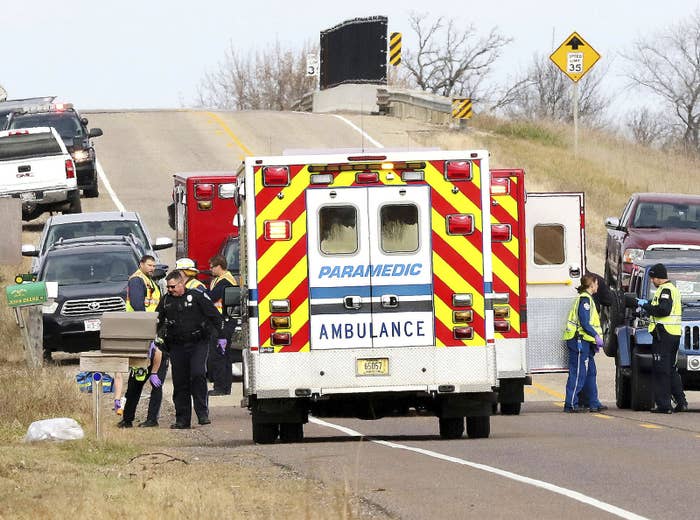 Three Girl Scouts and an adult woman were killed in a hit-and-run crash Saturday in western Wisconsin, authorities said.
The troop was picking up trash along a county road near Highway 29 around 11:41 a.m. when a black Ford pickup truck left the roadway and "struck multiple persons in the ditch," the Lake Hallie Police Department said in a statement.
The driver, identified as 21-year-old Colton Treu, of Chippewa Falls, Wisconsin, fled the area but later turned himself in, the department said.
Three juvenile girls and one adult woman died as a result of the crash, the department said. A fourth girl was in critical condition.
Wisconsin Gov. Scott Walker said on Twitter he was heartbroken to learn about the girls' deaths.
Police reported earlier in the day that two girls had died in the accident, according to WEAU 13 News. The third girl later died at the hospital, the Associated Press reported.
"The Girl Scout Movement everywhere stands with our sister Girl Scouts in Wisconsin to grieve and comfort one another in the wake of this terrible tragedy," Sylvia Acevedo, CEO, Girl Scouts of the USA, said in a statement emailed to BuzzFeed News.

No additional information was immediately available, but authorities said Saturday night that the investigation is ongoing.