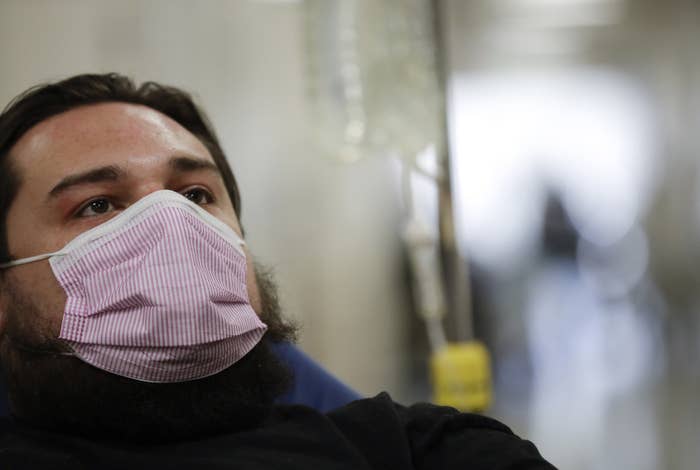 More than 80,000 people in the US died from the flu last winter during what was a particularly nasty influenza season, the federal government estimated. It was the highest number reported in at least 40 years.
A Centers for Disease Control and Prevention spokesperson confirmed the estimated death toll, first reported by the Associated Press, to BuzzFeed News Wednesday.
"It was a really tough flu year," Colin Bucks, an emergency medicine physician at Stanford Health Care, told BuzzFeed News. "It's frustrating because it's preventable. It's stuff we prepare for every year."

Prior to last winter, the CDC estimates that since 2010, there have been between 140,000 and 710,000 flu-related hospitalizations and 12,000 to 56,000 flu-related deaths.

Last winter's flu season started early, with a large number of cases occurring around the holidays, and struck infants and the elderly particularly hard. Activity continued to increase throughout January and remained high through the end of March.
The outbreak included a mixture of three strains: H3N2, H1N1, and influenza B. The flu vaccine was not as effective against the H3N2 strain, the predominant strain, due to a genetic mismatch between the vaccine version of the virus and its wild form.
Bucks said there's always the potential for the virus to cause a higher than normal number of deaths and that the best way to prevent infection regardless is to get vaccinated regardless of how effective the vaccine is that year.
"Particularly if you're older, if you've got children, if you're pregnant, it's really important to get vaccinated," Bucks said. "If you start to get sick stay home."