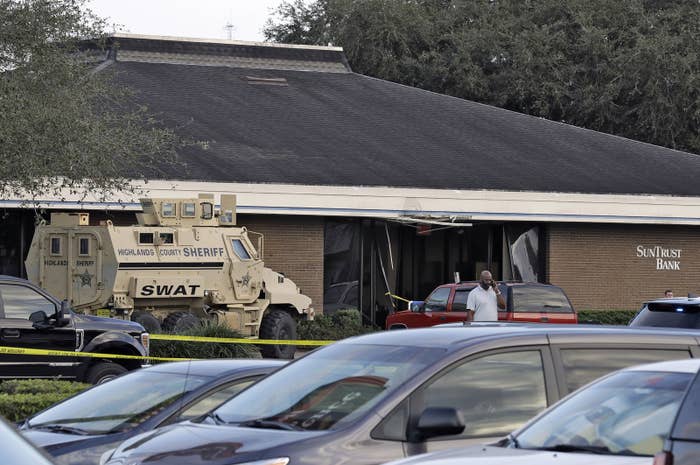 Five people were killed Wednesday in a shooting at a bank in Florida, authorities said.

Officers from the Sebring Police Department and Highlands County Sheriff's Office responded to the SunTrust Bank in Sebring at 12:36 p.m. after a person called the departments' consolidated dispatch center and said he had entered the bank and began shooting.
The suspect, identified as Zephen Xaver, a 21-year-old Sebring resident, surrendered to the sheriff's SWAT team after barricading himself inside the bank, authorities said.
"Today has been a tragic day in our community," Sebring Police Chief Karl Hoglund said during a news conference Wednesday. "We've suffered a significant loss at the hands of a senseless criminal doing a senseless crime."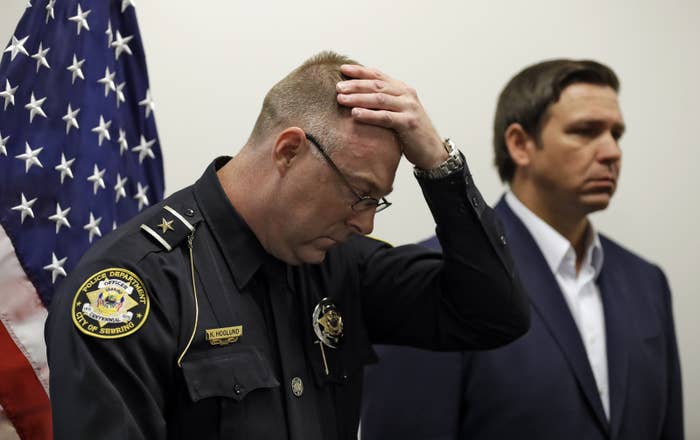 The investigation is ongoing and the victims were not immediately identified.
In a joint statement via Facebook, police said the five victims were the only people inside the bank at the time of the shooting.
"I have been in law enforcement all of my adult life and this horrific incident shocks and angers me more than anything I have encountered in my career," Highlands County Sheriff Paul Blackman said in the statement. "While we still don't know what drove the suspect to commit this heinous act, there is no excuse that can justify the cold-blooded murder of multiple victims."

Florida Gov. Ron DeSantis commended local authorities for their response, adding that he had asked the state's Department of Law Enforcement to assist with the investigation.
"This is a terrible day for Sebring, Highlands County, and for the state of Florida," DeSantis said. "This is an individual who needs to face very swift and exacting justice."
Xaver was previously a correctional officer trainee at the Avon Park Correction Institution, according to Patrick Manderfield, a spokesperson for the Florida Department of Corrections. He was hired on Nov. 2, 2018, and resigned on Jan. 9.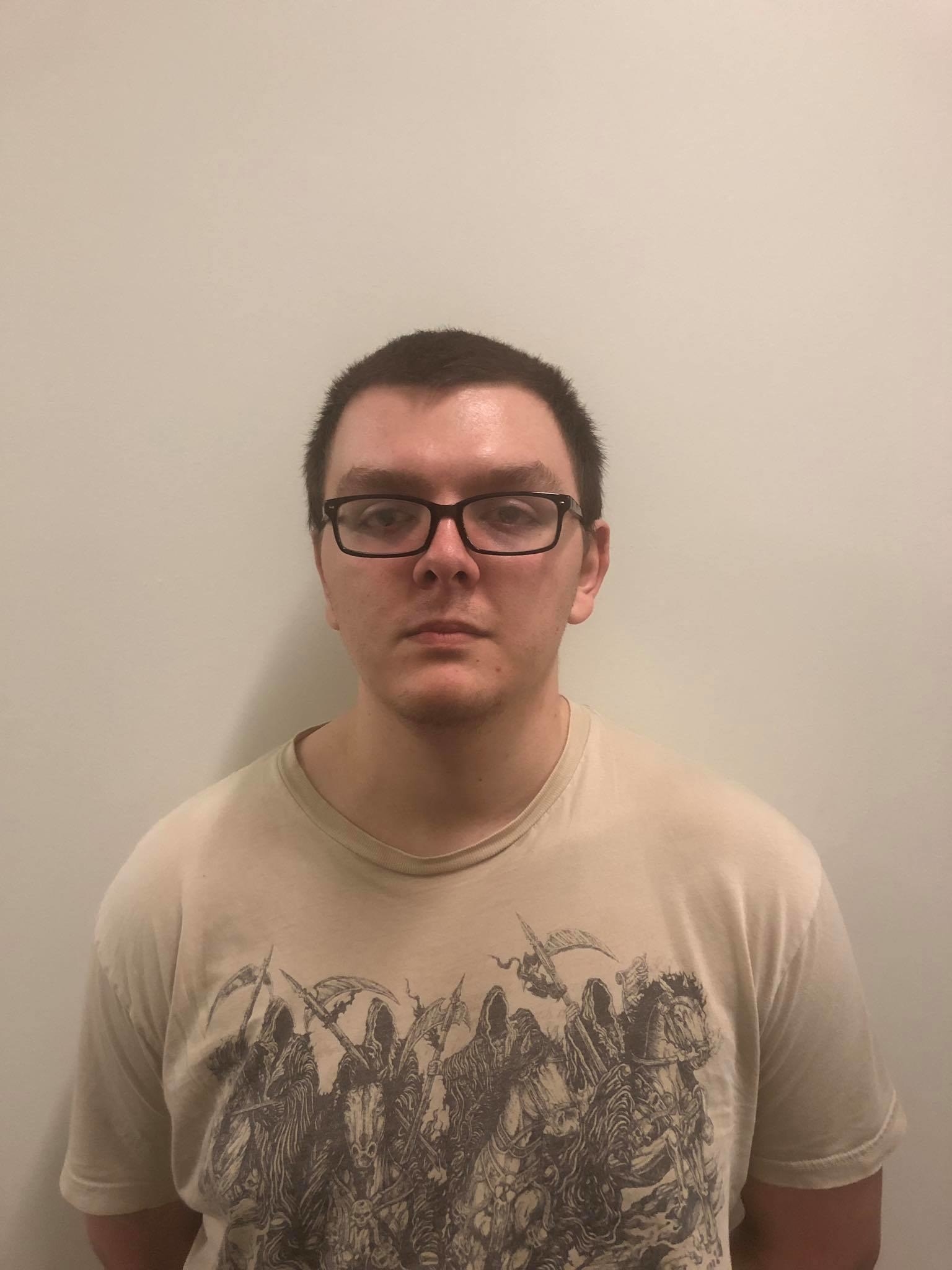 Xaver had no discipline action while employed with the department," Manderfield said in an email.
John Larose, one of Xaver's neighbors, told WJXT that Xaver and his mother moved in several months ago and that Xaver mostly kept to himself. Larose said he could hear the 21-year-old playing and yelling at video games in the middle of the night, according to the local TV station.

A woman who said she dated Xaver on-and-off for three years told media outlets that he was fascinated with guns and death and that he often talked about hurting people.
Alex Gerlach told the Washington Post that she met Xaver in a psychiatric hospital in Plymouth, Indiana, in 2013.
"Since the time we met he had this fascination with death," she told the Post. "It got worse as we broke up."

Gerlach told WSBT that Xaver "for some reason always hated people and wanted everyone to die."
She said he got kicked out of school "for having a dream that he killed everyone in his class."
A common friend of Gerlach and Xaver told the Post that Xaver had told her he wanted to join the military "because he wanted to kill people."
Last week, Xaver told Gerlach that he had bought a handgun but that "no one thought anything of it" because Xaver had always liked guns, the Post reported.
In a statement, SunTrust chairman and CEO Bill Rogers said the bank was working with officials and "dedicating ourselves to fully addressing the needs of all the individuals and families involved."
"We are deeply saddened by the tragic shooting at our Sebring, Florida, branch this afternoon," Rogers said. "Our entire team mourns this terrible loss."
Victor Sparks told the Highlands News-Sun he went to the bank around 12:35 p.m. Wednesday to make a deposit, but when he tried to enter the front door it was locked.

Sparks added that he looked inside and saw people on the floor and someone walking around them.
Stefan Roehig, who witnessed the arrest, told WFLA-TV the SWAT team tried to rip the doors off the bank with cables but only the handles came off.
"Then they just drove the SWAT machine right through the door," Roehrig said. "The suspect, they slammed him pretty good, I think, and brought him out here."
This is a developing story. Check back for updates and follow BuzzFeed News on Twitter.