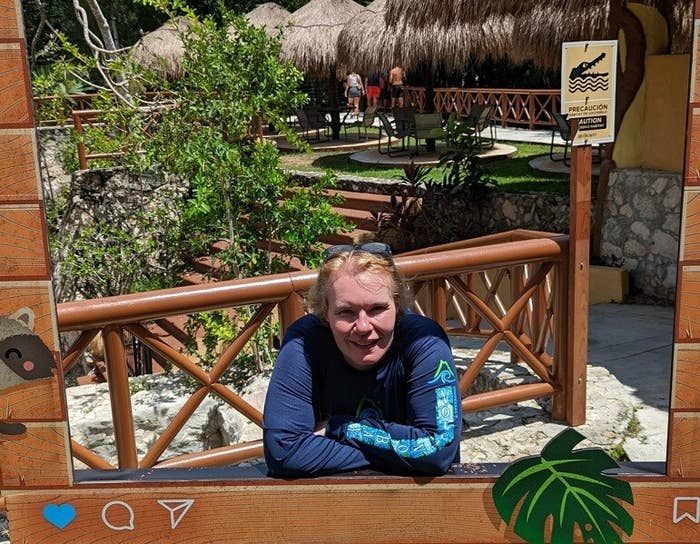 When Floridians voted in 2018 to give voting rights back to people convicted of a felony after they completed their sentence, Caroline T. was thrilled.
The 48-year-old Apopka resident had recently been released from federal prison after serving six months for theft of government funds. As soon as she finished her probation, she could vote again like any other American, she thought.
But four years later, it's not that simple. Despite completing her prison time and three years of probation, Caroline is one of nearly 1 million formerly incarcerated people in Florida who still can't vote in Tuesday's midterm elections because they owe fines, fees, or restitution in connection with their convictions, according to a new report by the Sentencing Project. Meanwhile, Gov. Ron DeSantis has launched a new elections security force that voting rights advocates and academics say may scare away people who should be able to vote. More than a dozen people with felony convictions, including individuals who believed their rights had been restored, have been arrested on suspicion of voter fraud in recent months.
"Even if it wasn't an intentional motive, it might still have that effect and depress turnout," Aubrey Jewett, a political science professor at the University of Central Florida, told BuzzFeed News.
Caroline, who asked that her full name not be published for privacy reasons, said she could have far too easily assumed that she is allowed to vote. No government agencies have notified her that she is ineligible, and the election websites of both the Florida Department of State and Orange County list her as an active voter. She said she even received a ballot in the mail last March to vote in her city's mayoral and city council elections. "I mailed it back and I was like, I can't vote," Caroline said.
Still, as of Thursday, the state's voter registration website suggests that she is eligible to vote. If she took that at face value, she'd be at risk of being criminally charged and completely derailing her life, again.

"It says I'm an active voter," she said, "but if I go vote, DeSantis will have me arrested."
Over 64% of voters approved Amendment 4, which restored voting rights to people convicted of felonies, except for murder and sexual offenses, automatically after they complete all the terms of their sentences, including parole or probation. When it was passed in November 2018, the initiative was expected to impact approximately 1.4 million people who had been permanently barred from voting in Florida unless they were granted clemency by the governor on a case-by-case basis.
It was thought to be the largest expansion of voting rights in Florida since the voting age was lowered to 18 in 1971 and could have led to an influx of Democratic-leaning voters in the key swing state. But those potential gains were swiftly wiped out the following year when the Republican-controlled legislature passed a law making restoration contingent on payment of all restitution, fees, and fines related to their convictions. Formerly incarcerated people immediately sued the state, likening the law to a "poll tax" that disproportionately affected people of color and those with low incomes. A federal appeals court ultimately upheld the law in a September 2020 ruling.
In response to the law, the Florida Rights Restoration Coalition, the group behind the 2018 amendment, set up a program to help people figure out how much they owe and pay off their financial obligations. Because there is no central database showing what people owe, it has been difficult at times for individuals to determine if they have any outstanding fees or fines.
Neil Volz, deputy director for the coalition, told BuzzFeed News it has paid more than $30 million to remove the barrier to voting for 42,000 people with felony convictions. Still, an estimated 934,529 people in Florida — or about 6% of the state's adults — remain disenfranchised due to unpaid fines, fees, or restitution, according to the Sentencing Project's report released in October.
Among those still unable to vote because of outstanding fees is 34-year-old Panama City resident Chandler Strong. Strong told BuzzFeed News he still owes about $2,200 and that he is working with the coalition to get that paid off. But they haven't been able to take care of it yet because of an issue with a county clerk's office.
Strong, who sold crack cocaine as a teen and then served several years in federal prison as an adult for conspiracy to sell a controlled substance, said he's worked hard to turn his life around and be a source of inspiration for young people. The inability to vote in spite of that and the passage of Amendment 4 feel "like a slap in the face from the system," he told BuzzFeed News.
"You can work as hard as you can to change something," Strong said, "but they're still going to try to throw some kind of technical in the game."
For Caroline, the state law means she probably won't be able to vote again unless her finances drastically change. As part of her sentence, she was ordered to pay $186,717 back to the Department of Veterans Affairs after she erroneously received payments meant for her mother, who died of cancer. She currently makes $50,500 a year before taxes with a job in the theme park industry; finding any job with a conviction on her record has been a challenge.
Seeing formerly incarcerated people get arrested by DeSantis's new election crime office in August for allegedly voting illegally in 2020 hit home for Caroline and Strong. Body camera footage of three of those individuals showed their confusion and dismay over being accused of fraud for casting a ballot when they thought they were allowed to vote.
"What is wrong with this state, man?" Tony Patterson, 40, said as he was being arrested, according to the footage made public by the Tampa Bay Times and Miami Herald. "Voter fraud? Y'all said anybody with a felony could vote, man."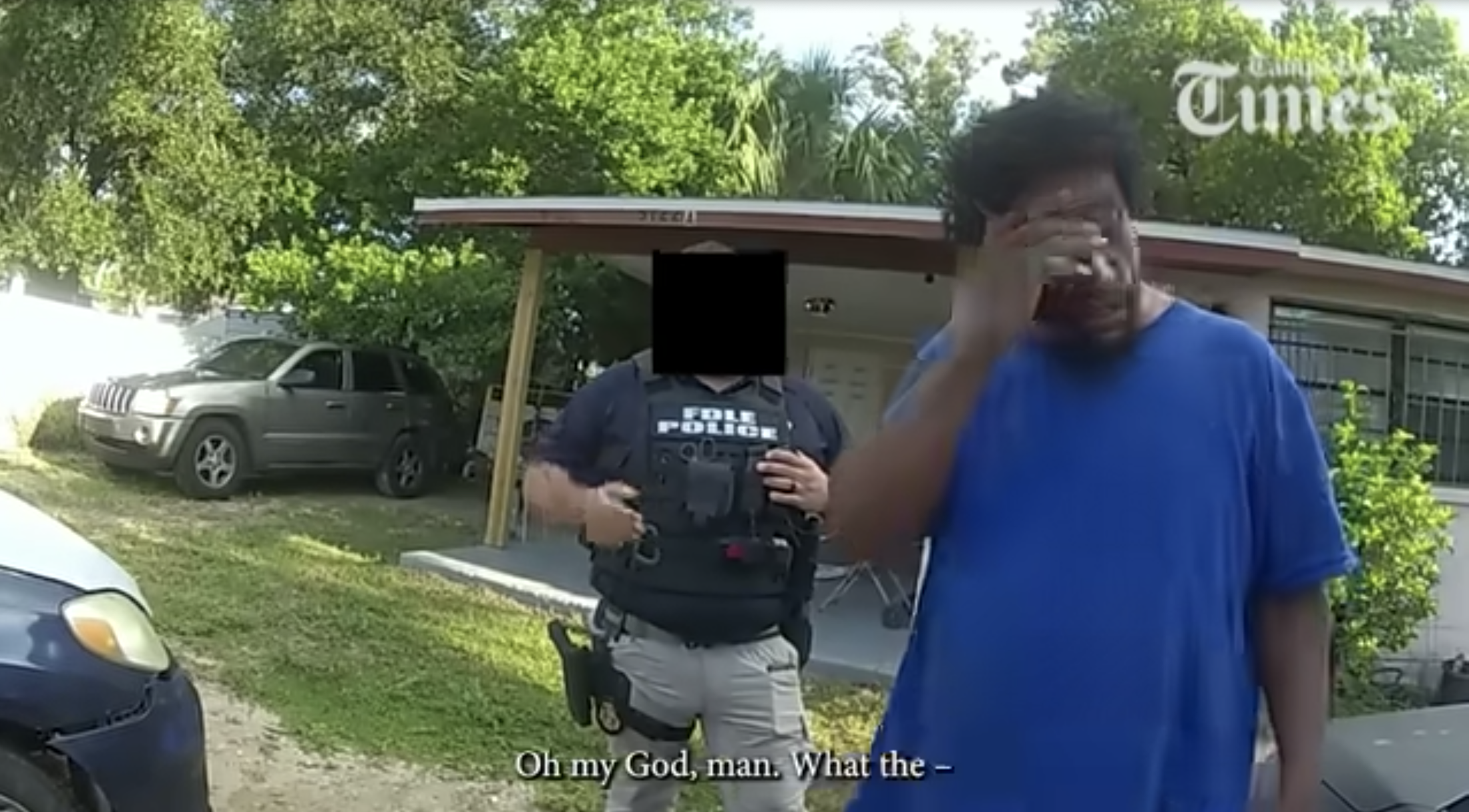 The individuals arrested in the state's sting were not eligible to vote because they were convicted of murder or a sex crime — an exception to the restoration of rights promised by Amendment 4. DeSantis described anyone arrested as an "illegal felon" as he highlighted his administration's efforts to crack down on electoral fraud. But the arrest videos and affidavits showed that in several cases, people had been told by a government official that they were eligible to vote, had successfully registered and received a voter ID card, and didn't know they were doing anything wrong.
"It goes to show government can do whatever they want," Strong said. "It's not right."
Now, advocates worry the highly publicized arrests could chill voting among people who can legally vote. Volz said the prosecutions by the state have created "heightened confusion" and anxiety for Floridians who have been convicted of felonies, and during a recent news conference, he suggested that people who are unsure of their eligibility should sit out this election. But Florida needs to do better, he said.
"We believe that none of these individuals should have been arrested nor would they have been arrested if we fixed the front of the [voter verification] system," Volz told BuzzFeed News.
A new petition started by the coalition calls on the state to stop arresting formerly incarcerated individuals until there's an official database to accurately and easily verify voter eligibility.
"There are people who are interested and see the solution," Volz said. "What we need is leadership and urgency and funding to make it happen."
DeSantis's office did answer BuzzFeed News' questions about the petition, the issues with voter verification, and why the state is continuing to prosecute individuals whose statements suggest they did not intentionally break the law — as the state's statute requires and as one state attorney pointed out in an Oct. 14 statement.
In an emailed statement, the governor's press secretary, Bryan Griffin, defended the administration's actions, saying that "public trust in the integrity of elections is foundational to democracy."
"Florida will enforce the law, and that includes holding felons who are prohibited from voting — like sexual offenders and murderers — accountable if they violate the law," Griffin said. "Our actions to ensure elections are fair, safe, and secure are designed to intimidate only those who intend to act fraudulently."
So far, one of the cases filed by the state in August has been dismissed after a judge ruled the state lacked jurisdiction to prosecute. An attorney for 56-year-old Robert Lee Wood said he was approached by someone at a Walmart who was registering voters. That person incorrectly told him that Amendment 4 allowed him to vote in spite of his second-degree murder conviction, attorney Larry Davis told BuzzFeed News. Soon after he filled out a registration form, he received a voter ID card in the mail and then voted in the November 2020 election.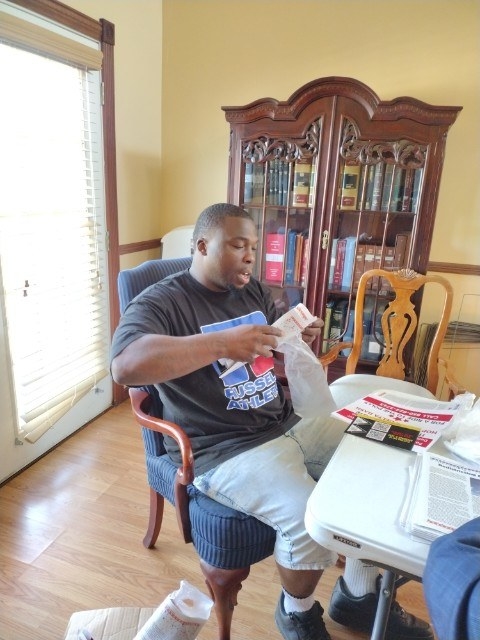 "He was certainly not aware that he was not eligible under Amendment 4, and if he would have been aware he never would have voted or registered," Davis said.
The attorney said he expects the dismissal means other cases brought by DeSantis's task force are also in trouble.
It's also given advocates like Volz new energy as they work to get back voting rights for those nearly 1 million people originally covered by Amendment 4. In the meantime, Chandler Strong still has a roughly $2,200 bill keeping him from voting. While he waits for his rights to be restored, the Panama City resident has been spending the days leading up to the midterm elections knocking on doors to encourage others to go to the polls. As of Thursday, he said he had knocked on over 1,000 doors.
"I look at it like, if I can't vote, why not encourage so many other people to vote," Strong said.
When he finally is able to vote himself, which he's never been able to do, he hopes he can show others that it's possible to get your life back after a conviction. "If they see Chandler Strong make it, that will inspire them."