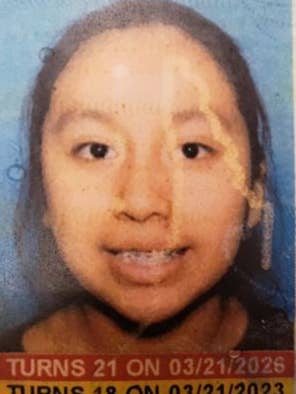 The father of a 13-year-old North Carolina girl who was raped and killed after being kidnapped outside her home last month was unable to attend his daughter's funeral after being denied a temporary visa to travel from Guatemala to the US.
Naimeh Salem, an attorney for Noé Aguilar, told CNN that US Embassy officials in Guatemala denied Aguilar's application for a visa because he "didn't have enough ties to his home country, Guatemala."

"That is not true," Salem told the news outlet. "He has family there and his own business."
The US State Department declined to comment on Aguilar's case, but said in a statement to BuzzFeed News Saturday that the department "makes every effort to facilitate legitimate travel by international visitors."

"We are also fully committed to administering U.S. immigration law and ensuring the integrity and security of our country's borders," the department said.

On the morning of Nov. 5, Hania Noelia Aguilar was waiting outside her home to drive to school with family in Lumberton, North Carolina, when a man forced her into a relative's car that was parked in the driveway, according to the FBI.
Authorities issued an Amber Alert and searched for Hania for weeks. Her body was eventually found on Nov. 27 in a body of water off a rural road in Robeson County.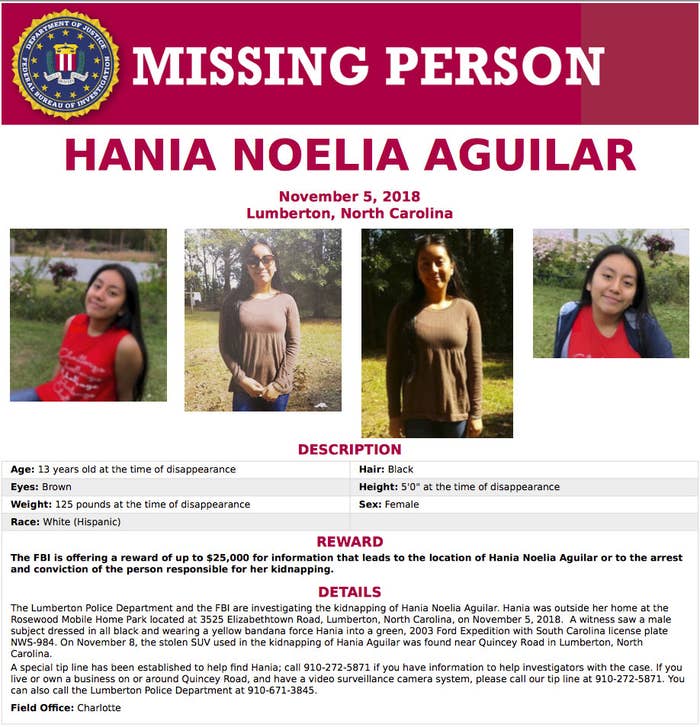 "I had hoped they would find it in their hearts to let me be there for my daughter's funeral," Noé Aguilar told CNN by phone Friday. "It's very sad. She was my princess. She will always be my princess."
As hundreds gathered to remember Hania Saturday, authorities announced they had arrested 34-year-old Michael Ray McLellan in connection to her killing.
McLellan faces 10 felony charges, including murder, forcible rape, statutory rape, kidnapping, and larceny. He is currently being held at the Robeson County Detention Center and is scheduled to appear in court Monday.
During the service, a letter from Noé Aguilar was read aloud, WTVD reported.
"Rest in peace, my princess," the letter said.
Hania's mother, Celsa Hernandez, cried over her daughter's casket and referenced her killer.
"Whoever took my daughter's life, he took my daughter's life, not her happiness," Hernandez said.