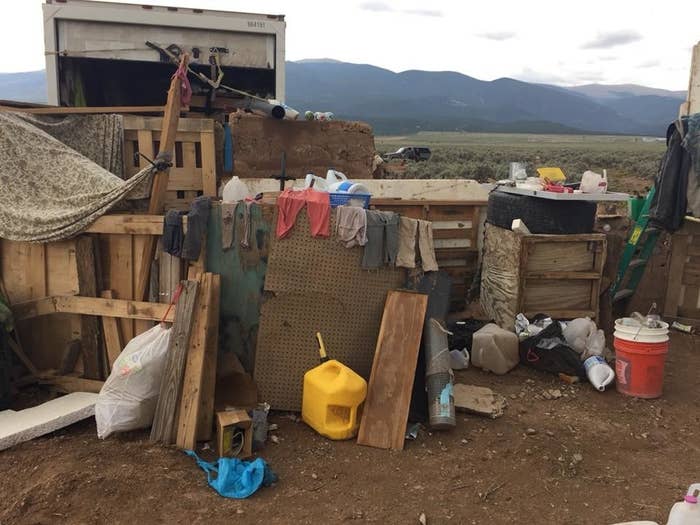 Eleven children are in protective custody after being rescued from a makeshift compound with no food or water in New Mexico, where authorities were searching for a missing 3-year-old boy, officials said Saturday.
Abdul-Ghani Wahhaj, 3, who was reported missing in Georgia in December 2017, was not found at the compound in Amalia, New Mexico, where the 11 children — ranging in age from 1 to 15 years old — were located Friday, Taos County Sheriff Jerry Hogrefe said in a statement.
Two adult men and three women were also found at the compound and have been taken into custody.
The men, identified as Siraj Wahhaj, 39, and Lucas Morton, 40, were arrested. Wahhaj was booked on a Georgia warrant for child abduction and Morton was charged with harboring a fugitive, according to Hogrefe.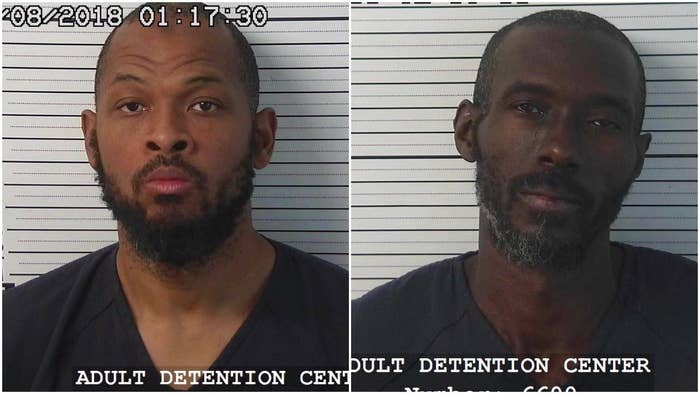 The women, who were believed to be the mothers of the children, were also detained, authorities said. They were not identified.
Siraj Wahhaj is the father of the Abdul-Ghani Wahhaj, according to the Clayton County Police Department in Georgia. The boy's mother reported Abdul-Ghani as missing after he left with his father to go on a trip to the park and never came back.
The boy has seizures, as well as developmental and cognitive delays, and is unable to walk because of a medical condition, according to Clayton County authorities.

None of the adults detained have provided information about the boy's whereabouts, officials said.

Authorities in New Mexico obtained a warrant to search the property after a detective in Georgia received a message believed to have come from someone at the compound saying, "We are starving and need food and water."

Hogrefe said a warrant was needed for tactical reasons, adding that investigators believed the occupants of the compound "were most likely heavily armed and considered extremist of the Muslim belief."
Several firearms and ammunition were found at the compound, which Hogrefe described as consisting of a small trailer buried in the ground and covered in plastic with no water, plumbing, or electricity.
"The only food we saw were a few potatoes and a box of rice in the filthy trailer," he said. "But what was most surprising and heartbreaking was when the team located a total of five adults and 11 children that looked like third-world country refugees not only with no food or fresh water, but with no shoes, personal hygiene, and basically dirty rags for clothing."
"We all gave the kids our water and what snacks we had," Hogrefe added. "It was the saddest living conditions and poverty I have seen."
CORRECTION
Lucas Morton's name was misspelled in an earlier version of this post due to a sheriff's department error.